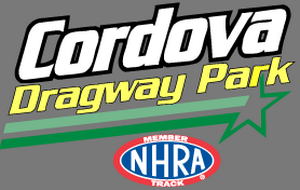 Officials from the American Drag Racing League announced Dec. 12, that they have added an eighth event to their 2013 tour schedule. The Spring Drags IV will be contested on May 18 – 19, 2013 at Cordova Dragway Park (CDP) in Cordova, Illinois.
Located just outside of the Quad Cities, CDP also plays host to the O'Reilly Auto Parts World Series of Drag Racing, which will be contested for the 60th time in 2013. The area's 300-mile-radius market of nearly 36.5 million people comprises about 12 percent of the nation's population, making it an ideal venue for the continued growth of the ADRL.
"We are so excited to partner with Cordova Dragway Park for the Spring Drags IV," ADRL President Kenny Nowling said. "The first three Spring Drags have been held at three different venues and we believe it has finally found a permanent home at this landmark facility."
CDP Manager Scott Gardner said that when he heard Nowling had reacquired the ADRL, he reached out immediately about having an event at Cordova.
"We spoke on the Monday following the PRI Show and finalized our date," Gardner said. "Since the word has gotten out that we would be hosting an ADRL event in 2013, the response has been phenomenal! We have been flooded with phone calls and emails inquiring about those free tickets."
ADRL officials also confirmed that while they are content with an eight-stop 2013 tour, they would consider adding a ninth event to the schedule if the right opportunity presents itself.
"We are humbled by the number of tracks that have contacted us wanting an ADRL event for 2013," Nowling said. "We are still in discussions with several potential track partners and are not ruling anything out at this point."  
2013 ADRL Tour Schedule
March 9 – 10   Dragpalooza IX          Rockingham Dragway                        Rockingham, N.C.
April 13 – 14   Georgia Drags VII      South Georgia Motorsports Park        Cecil, Ga.
May 18 – 19    Spring Drags IV          Cordova Dragway Park                      Cordova, Ill.
June 8 – 9        U.S. Drags VI             Virginia Motorsports Park                  Petersburg, Va.
June 29 – 30    Summer Drags IX       US 131 Motorsports Park                   Martin, Mich.
August 3 – 4   Memphis Drags IV     Memphis International Raceway        Millington, Tenn.
Sept. 7 – 8       Dragstock X                Rockingham Dragway                        Rockingham, N.C.
Oct. 19 – 20    World Finals IX          Royal Purple Raceway                        Baytown, Texas