The NMRA Ford Nationals is proud to announce the 2019 national event schedule. Featuring an exciting line-up of all-Ford championship and shootout drag racing classes, Car Shows, and special events, the NMRA Ford Nationals Series looks to continue its growth and bring world-class, enthusiast-driven events to thousands of fans in 2019 at extraordinary facilities and markets across the Midwest and East Coast.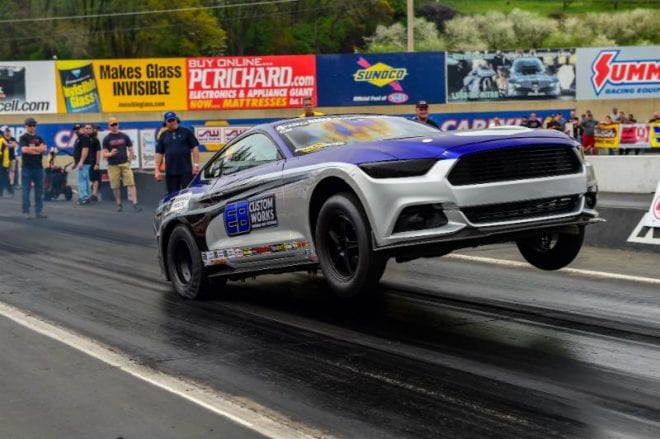 "We're happy to kick-off our season with the Spring Break Shootout, a legacy event in Bradenton, Florida, that has captured the Mustang market since the mid-1990s. New for 2019 will be a stop at Gateway Motorsports Park for the NMRA Gateway Rumble and the Ford Motorsport Nationals in Pennsylvania moving to late-June," said General Manager, Rollie Miller. He continued, "in addition to those stops on tour, we will be visiting the usual mainstays on our schedule with Atlanta Dragway, Route 66 Raceway, and then complete the season at Beech Bend Raceway."
Since 1999, the NMRA has brought Ford and Mustang fans the #1 All-Ford Motorsport Show. NMRA events offer competitive grassroots all-Ford drag racing combined with the amazing all-Ford car shows, manufacturers' midways, burnout contests, grudge nights, specialty classes, celebrity appearances and more!
For more information on the NMRA Ford Nationals visit
www.NMRAdigital.com
or call 714/444-2426.
February 28 – March 3, 2019
25
th
Annual NMRA Spring Break Shootout
Bradenton Motorsports Park
Bradenton, FL
April 4 – 7, 2019
11th Annual NMRA/NMCA All-Star Nationals
Atlanta Dragway
Commerce, GA
May 16 – 19, 2019
Inaugural NMRA Gateway Rumble
Gateway Motorsports Park
Madison, IL
June 27 – 30, 2019
19
th
Annual NMRA Ford Motorsport Nationals
Maple Grove Raceway
Mohnton, PA
July 25 – 28, 2019
14
th
Annual NMRA/NMCA Super Bowl of Street-Legal Drag Racing
Route 66 Raceway
Joliet, IL
September 26 – 29, 2019
21
st
Annual NMRA All-Ford World Finals
Beech Bend Raceway
Bowling Green, KY