The YellowBullet Nationals have become one of the more highly anticipated outlaw events in the country, a full weekend of heads up doorslammer action that brings racers and fans together in one location to bring the popular internet message board's "where the weak are killed and eaten" mantra to life. Big name drivers like radial record-holder Dewayne Mills, perennial frontrunner and premiere trash talker Keith Berry and nitrous hitter Scotty Guadagno headlined the Pro Radial category along with the best-and-baddest in everything from X275 to Top Sportsman combined for one of the year's most enjoyable day of racing – especially considering the elimination rounds were rained out! Nonetheless, the 2014 running of the YellowBullet Nationals was by all accounts wildly successful.
MILLS ANNIHILATES OWN RECORD; DROPS RADIAL MARK TO 4.06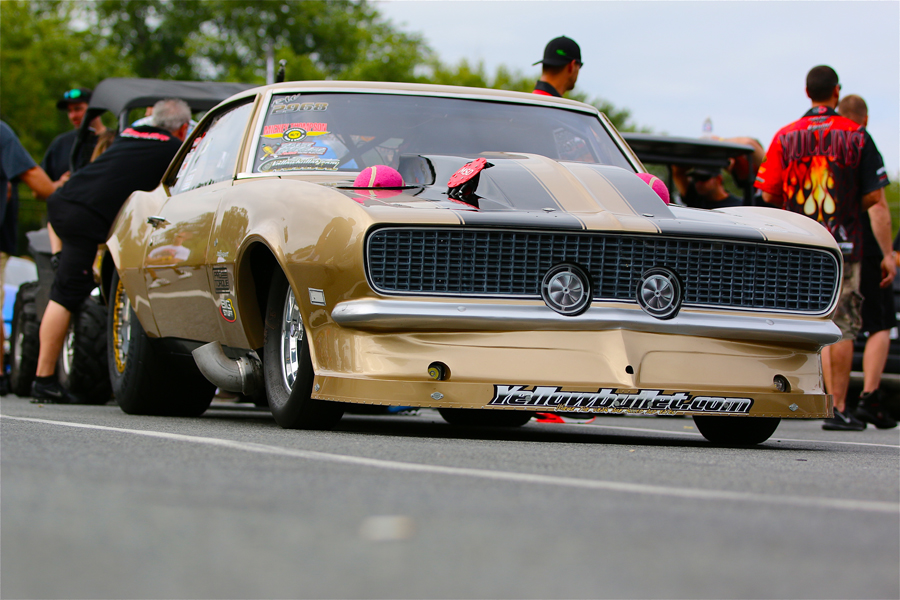 Thousands of people witnessed history Saturday night at Cecil County Dragway in the Pro Drag Radial class. Oklahoma-based radial phenom Dewayne Mills drove his Pro Line-powered first-generation Camaro deeper into the record books with a 4.068-second blast, which was backed up within the required one-percent with a 4.09-second lick the following night.
TECH CARD SHORTAGE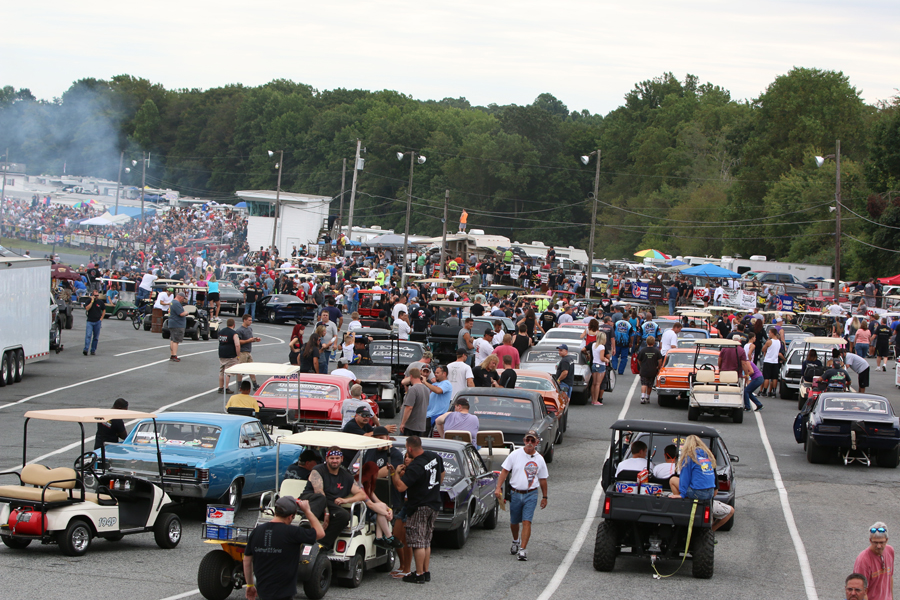 With a car count that encroached on 600 total entries, YellowBullet Nationals officials faced the ultimate in positive problems: a tech card shortage. Yes, you read that right; the car count was so far beyond expectations for the race that the track was using pieces of paper to make up for the number of tech cards needed. According to event promoter Monty Mikho there were roughly 570 cars entered.
CECIL COUNTY SHINES
Cecil County Dragway isn't a sprawling, corporate-sponsored facility like zMAX Dragway or Summit Motorsports Park, and that's exactly the reason the YellowBullet Nationals is such a perfect fit for the place. Located about 35 miles north of Baltimore, Maryland, Cecil County is the perfect mom-and-pop, Saturday night drag strip for what has quickly become one of the most prestigious and exciting outlaw street car races on the planet.
FRONT ROW FENCE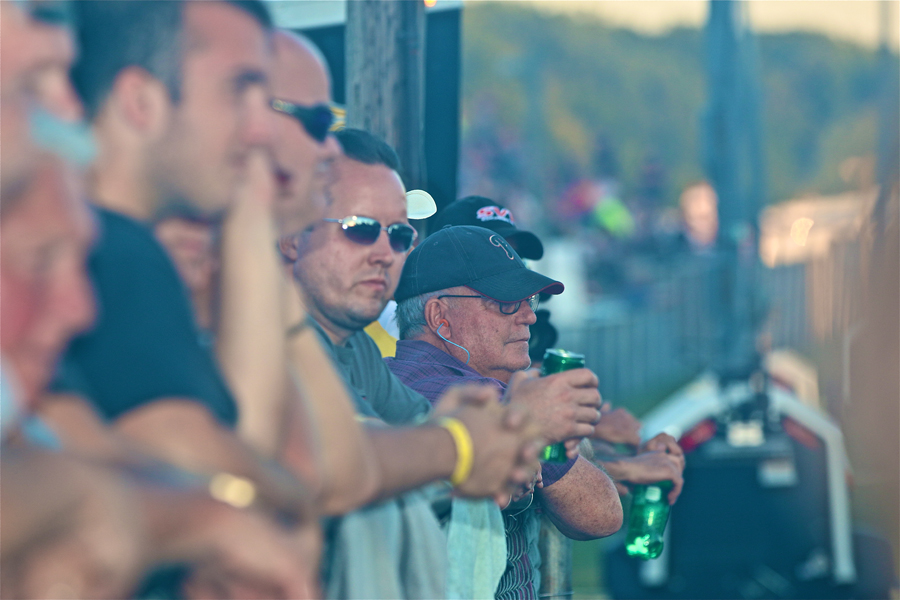 The what? Yeah, the fence. It's probably the most popular spot on the property at Cecil and it's not a half-mile from the track, either. It's more like 10-feet from the burnout box and provides fans and racer's fellow competitors with the perfect vantage point to experience the noise, smoke, rubber and exhaust fumes of the YellowBullet Nationals. It's so prime a location that it's quickly occupied (people staking their claim to spots for the entire weekend) by knowledgable 'Bullet fans for its killer view.
KID FRIENDLY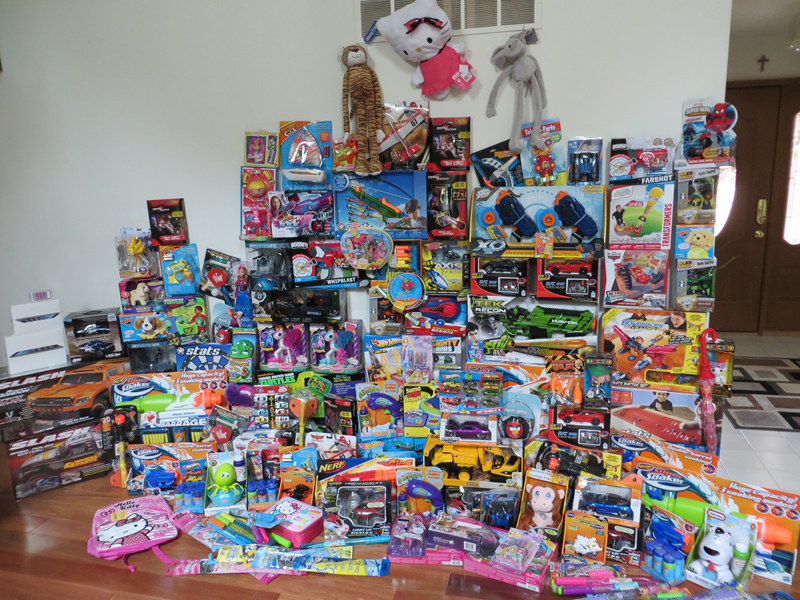 "Where the Weak are Killed and Eaten" doesn't exactly sound kid-friendly, but this group of outlaw racers are over-the-top family friendly. With games of cornhole and various contests going on all weekend, all offering up wicked awesome prizes like Traxxas remote-control cars to Super Soaker water guns, the kiddos had as much fun as anyone on Labor Day weekend at Cecil County Dragway.
SCOTTY G LOWERS THE BOOM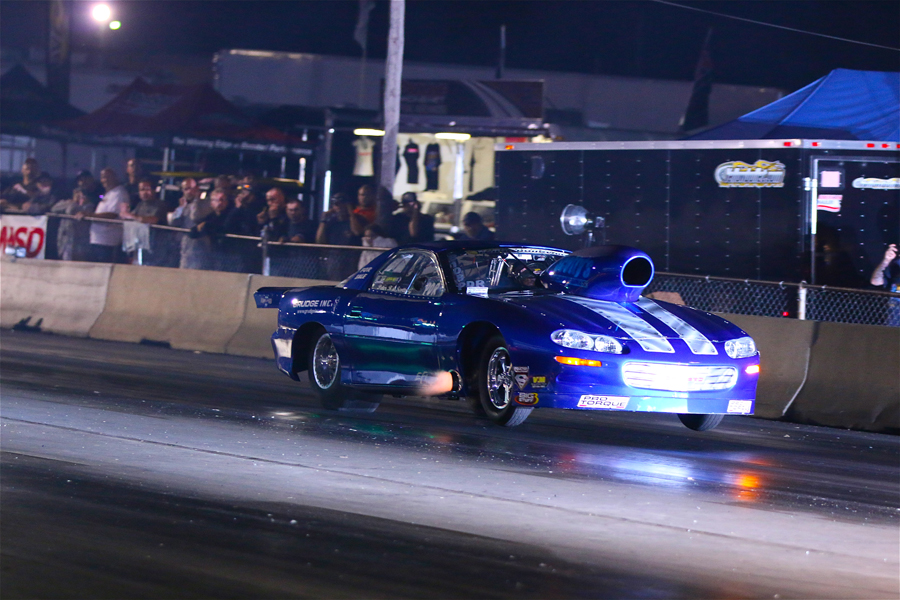 A nitrous car running at the front in a class like Pro Drag Radial is relatively hard to imagine these days, but that didn't stop Scotty Gaudagno from laying down a number in front of all the boosted boys. "Scotty G", as he is best known, threw down the gauntlet with a 4.18 in the cool night air, officially making his presence known…right off the trailer.
ACTIVE USERS
Every racer loves to race in front of a crowd, and the YellowBullet Nationals sure-as-hell provided one. With more than 3,600 single-day tickets sold on Saturday alone, pre-race traffic had cars backed up for over three miles, harkening back to the old Orlando World Street Nationals and ADRL glory days. Turnout for the event – from testing through the ultimate rainout – came in at 10,225, which is undeniably stout for any drag race in 2014.
WHOLE HOG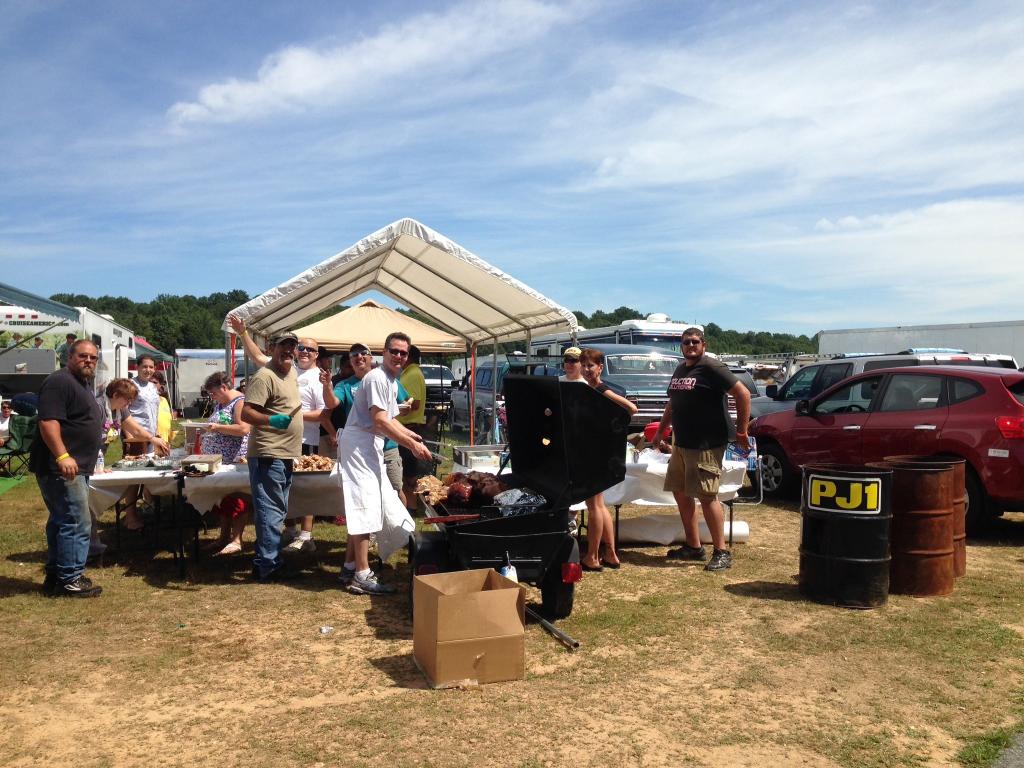 More than 300 racers and fans came together for the bench-racing, gut-busting extravaganza that was the event's annual pig roast. The popular internet forum's members come together from all points of the globe for a holiday weekend drag race and are rewarded for their participation with free food, drink and dessert – as well as more not-safe-for-work conversations and stories than anyone could have possibly bargained for.
JIMMY.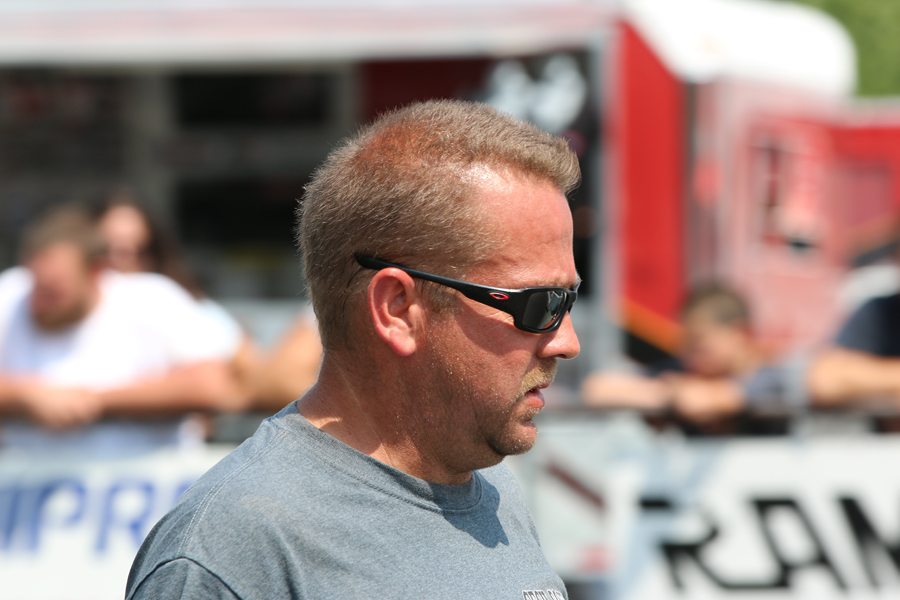 Where does one start with Jim Halsey? Cecil County Dragway owner/operator and one of the most feared Pro Mod racers the sport has ever known is an undeniable workhorse. When he's not answering a radio call, taking care of a racer or keeping things moving in the staging lanes, he's actually prepping the drag strip – leaning on his own racing experience to provide racers with the best possible racing surface. Be there no question that the YellowBullet Nationals, while certainly a unique animal with a cult following, would likely not have become the race that it has without Halsey's involvement.
MORE THAN A MODERATOR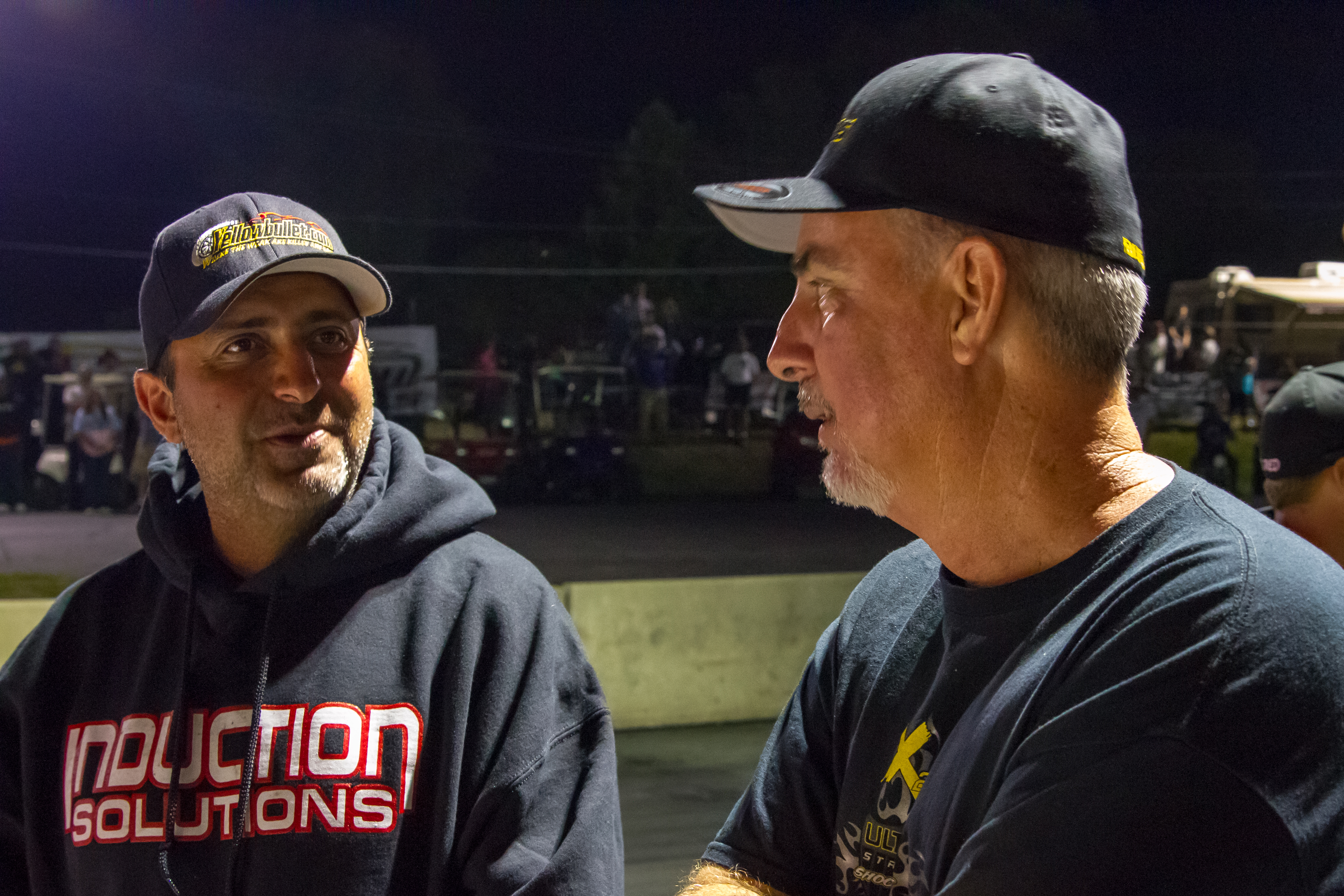 Simply put, without the tireless efforts of Monty Mikho and his wife, Maria, the YellowBullet Nationals would not be possible. The hard-working couple not only helps build relationships with manufacturers to support the race, but they also arrange a plethora of ancillary happenings to make their race stand out from the crowd. Their goal is to bring members of the message board together for one action-packed weekend of racing, socializing and fun – and each year this event has grown beyond expectations from car counts to spectators.
SHOW OF SUPPORT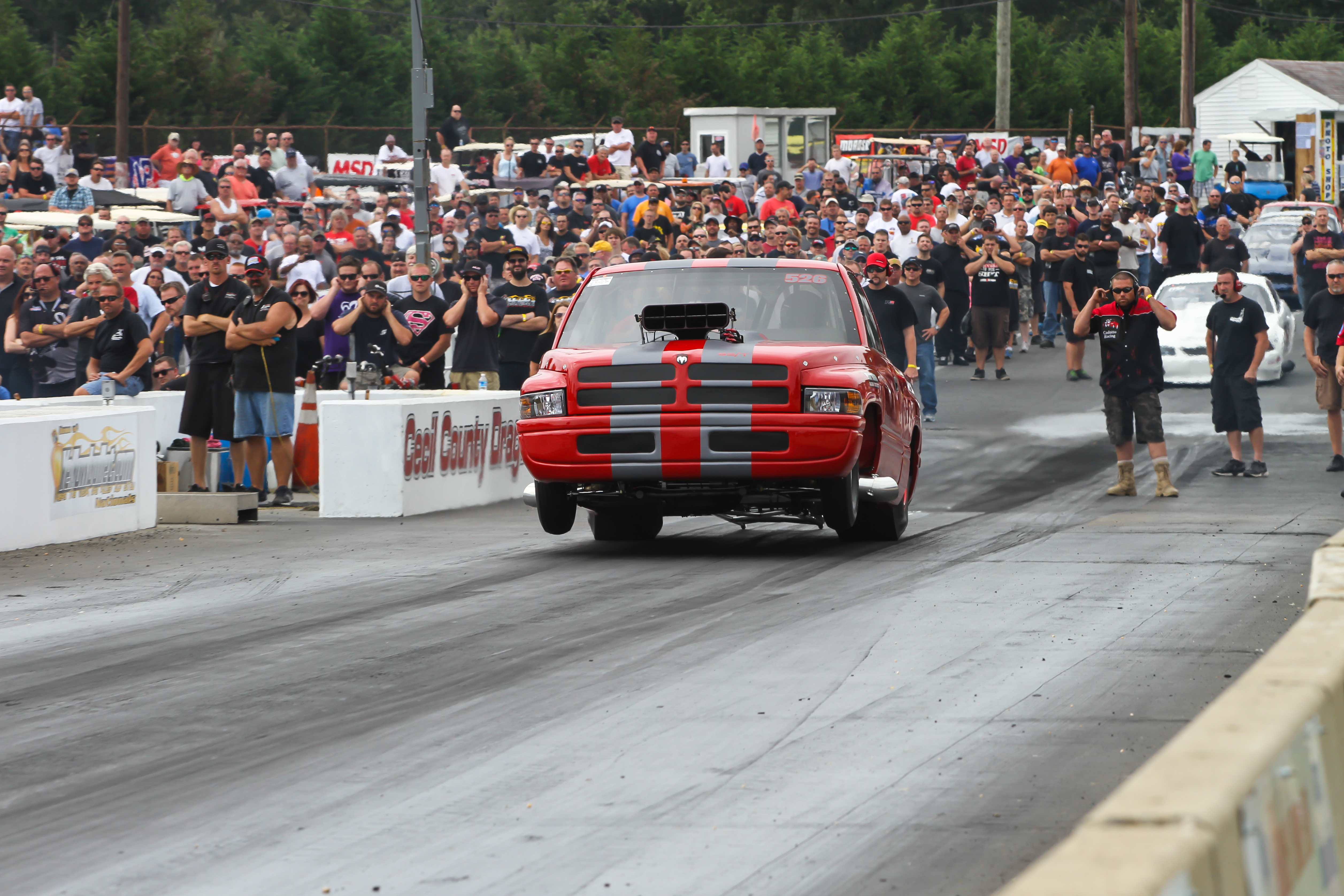 Virtually every drag race has participating sponsors, but the YellowBullet Nationals represents something indescribably different when it comes to the high performance and racing companies involved with the race. More than one staunch high-level NHRA supporting manufacturers have changed their Labor Day weekend travel plans, booking a flight into Baltimore or Washington D.C. for the YB Nats instead of Indianapolis for the U.S. Nationals.
SOMETHING IN THE AIR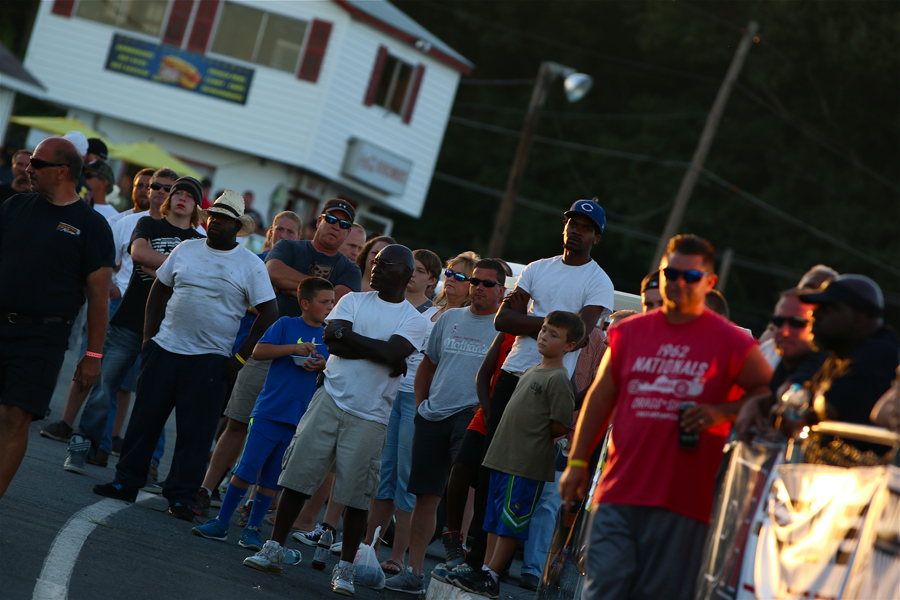 Easily the most notable thing about the YellowBullet Nationals is the atmosphere. There's not a corporate hospitality tent. There's not Highway Patrol officers clearing people out of the staging lanes. Fans don't head for the exits when doorslammers take to the track. Again, and not to be repetitive, but it's just different. The only thing that the YellowBullet Nationals has in common with a race like NHRA's historic U.S. Nationals is the lengths to which racers will go to win it.
Photographs courtesy Kyle Kramer & James Sisk
Pig roast photograph courtesy Lou Herfurth