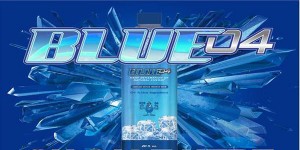 The X-treme Drag Racing League (X-DRL) confirmed July 18, that Blue04, an oxygen-enhanced electrolyte water beverage, has become the series new title sponsor, a development it says will help bring stability to what has been a tumultuous inaugural season so far.
As a result of support from BlueO4, starting next weekend (July 26-27), at Maryland International Raceway, all X-DRL teams will be issued their payout at the conclusion of the event, with any and all outstanding performance awards to be paid in full no later than Aug. 15.
"Moving forward, we believe a stated payout policy will help alleviate frustrations and we are thrilled to be in a position to pay our racers at the conclusion of each event," X-DRL President Jeff Mitchell said.
"X-DRL's core management is committed to provide a premium experience for both racers and fans of the sanction, and while change is inevitable, we will embrace those changes and do what it takes to overcome the short-term adversity that has confronted this organization," he added.
One such change is the decision of Chris Bell to step-down as the X-DRL operations manager; however, series officials expressed confidence in the experience and professionalism of MIR owner Royce Miller and his staff to assist in a smooth transition in relation to the upcoming event.
Additionally, with uncertainty continuing to surround the ownership at Dallas Raceway, the X-DRL's planned stop there (Aug. 16-17), has been removed from the 2013 schedule with no replacement. The X-DRL will contact racers who were pre-registered to refund their fees or apply them to future events.
"Work has already begun on the 2014 schedule and we hope to include a Texas race next season," said Mitchell, who lives near San Antonio.