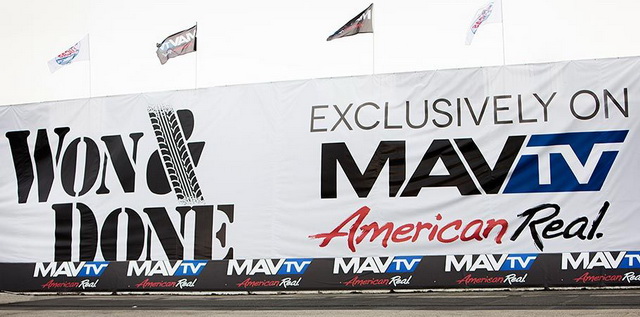 MAVTV American Real Network is proud to announce the signing of Rich Christensen, creator of the highly successful and extremely popular PINKS, PINKS: ALL OUT and PASTIME TV franchises, to a multi-year content development agreement beginning January 1, 2013. Christensen will be creating several shows across the entire MAVTV American Real Network programming platform.
"We have high expectations of Rich," said Bob Patison, Executive Vice-President of Lucas Oil. "He needs to do three things for us immediately: create hits, increase awareness of the MAVTV brand and bring new viewers to the network. We will give him all the support and resources he needs to achieve those goals and bring must-see, ground-braking programming to MAVTV American Real Network."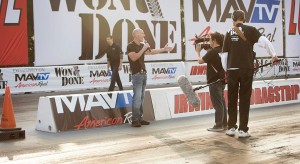 Christensen's first green-lighted series keeps him in his familiar motorsports arena: Won & Done, a drag racing format of legitimized street racing. In this fresh new reality series, two drivers and their vehicles compete in a single drag race where everything about the race is negotiable: lane selection, distance, car-length starting advantage, the start, and anything else. Once the negotiations are finalized, the vehicles line up and the first to the finish line wins.
The winning driver earns $500 and the right to compete again. The Vehicle Identification Number (VIN) of the loser is recorded and that vehicle is forever banned from the show. Any vehicle that stays undefeated for 10 races will win a $50,000 bonus. With the pre-race negotiations playing such a critical part, virtually any vehicle could compete against any other, no matter what their relative performance levels.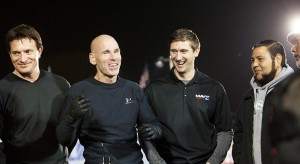 The dynamic Christensen will bring his inimitable revved-up personality as host of Won & Done, and will be joined by Morgan Lucas, National Hot Rod Association Top Fuel competitor and son of MAVTV owner Forrest Lucas.
Episodes of Won & Done will be filmed the first and third Thursdays of every month on the eighth-mile drag strip at the popular Irwindale Event Center in Irwindale, California, one of the major centers of motorsports in southern California. The first episode has already been shot and will be shown on MAVTV American Real Network beginning in April.
"I am extraordinarily grateful for the opportunity that the MAVTV American Real network and the Lucas family have given me," said Christensen. "I will do everything in my power to be successful and make my new MAVTV family proud."