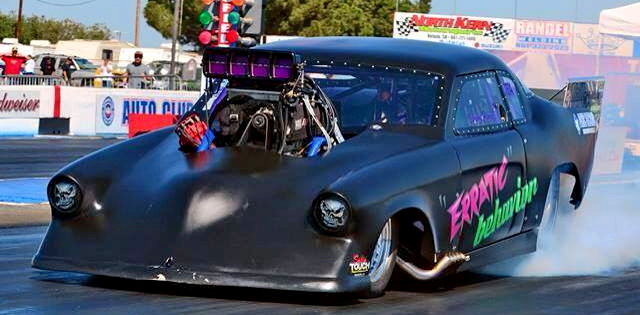 The West Coast Outlaw Pro Mod Association (WCOPMA) is headed to Auto Club Famoso Raceway in Bakersfield, California, this weekend to start the year off with a special, one-day event.
The WCOPMA will be racing Mar. 22, in conjunction with the National Hot Rod Diesel Association (NHRDA), an event that was a late addition to the schedule after the original season opening event was canceled for the Mar. 1-2 weekend due to rain at Sonoma Raceway.
Big WCOPMA names like Mike Maggio, Rod Burbage, Tim "TK" Krupa, Sean Renteria, Scott Oksas, Garrett Richards, John Durden, Rich Roberts and Jeremy Hanger (above) will battle it out in the all-run field.
Having to squeeze an entire event into one day has led the association to make the race an all-run field and only one qualifying pass will be given. Many of the teams attending have already done some pre-season testing.
Gates open Saturday at 8 a.m., with the one and only qualifying pass scheduled for 10 a.m. Elimination rounds are expected to be finished by 5 p.m.
(Photo by Tera Wendland-Graves)