Tylor Miller, a 2022 NHRA Pro Mod Rookie, is set to fill in for Mason Wright at the NHRA New England Nationals in the FuelTech NHRA Pro Mod Drag Racing Series presented by Type A Motorsports.
"I'm very excited about [filling in]," said Tylor Miller. "I love blower cars, and they're obviously my go-to. I'm more or less humbled and a little bit overwhelmed that out of all the people in the world that could drive his car, they called me. It really hit me differently, so I'm going to go out there and do everything in my power to try to put them in the front."
"Justin had told me [Tylor's] credentials – running in Pro Boost and winning in Virginia," said Mason Wright. "I did a little research online and saw his emotional winning interview and getting teared up – it validates where he stands on the car and made me feel good about letting him drive."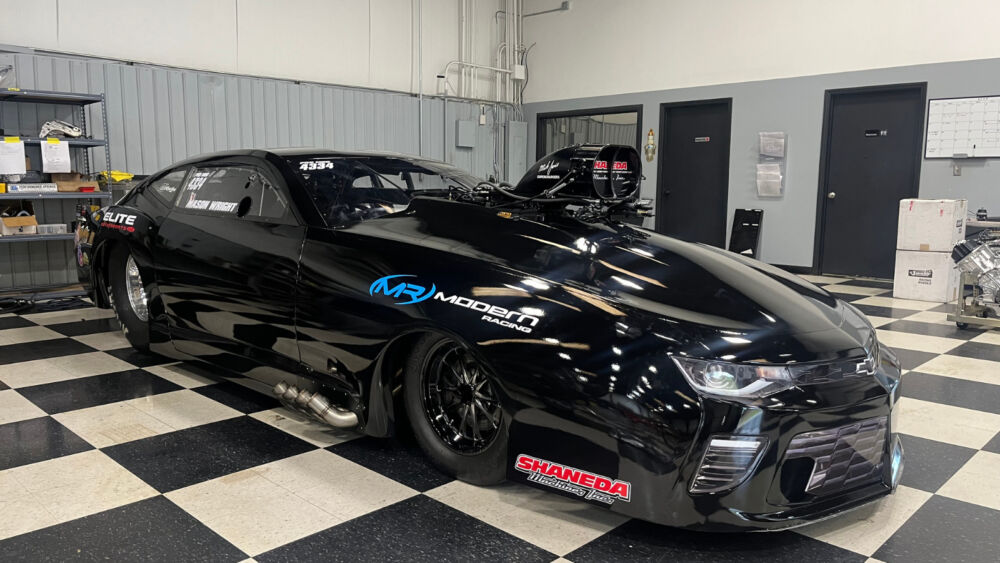 "I think it really says a lot about Mason's commitment to this team to give us the green light to put Tylor [Miller] in the car for the weekend while he focuses on getting 100-percent healthy," said Justin Elkes, tuner of Wright's Pro Mod, Elite Motorsports team member and Modern Racing Founder. "It's especially significant for us this year with the NHRA's new points program that allows the team to continue earning championship points even with an alternate driver behind the wheel."
Wright, an NHRA Pro Mod rookie himself this year, sustained a terrifying crash during Friday qualifying at the Gerber Collision & Glass Route 66 NHRA Nationals presented by PEAK Performance. His supercharged Camaro veered toward the left side wall and then made a hard right, crossing the center line and striking the right retaining wall. Then, the car flipped onto its roof after hanging in the air and slid to a halt. The Elite Motorsports driver walked away from the crash but suffered a fractured hip.
"I'm already working hard to recover from the accident," said Wright. "I need a little therapy to get it healed up. We're working on a game plan, and we'll be back in the saddle, all with the support of my family. My main goal is getting back in the car as soon as possible."
Wright is a former Top Sportsman competitor fulfilling his dreams as a Pro Mod racer on the Elite Motorsports team. He explained the car that Miller will be entering in the NHRA New England Nationals Pro Mod field is a previously owned car by Marty Robertson and recently purchased by Elite Motorsports.
"It's a 2018 Rick Jones car, and we were running as teammates," said Wright about Robertson. "It actually mimicked my car, and it's got a Roots blower on it. Under the blue wrap, it's black, so people might not know it's a different car than the one I wrecked."
As for Miller, he picked up his first career win in just his third career start at Virginia Motorsports Park as part of the 2022 Virginia NHRA Nationals.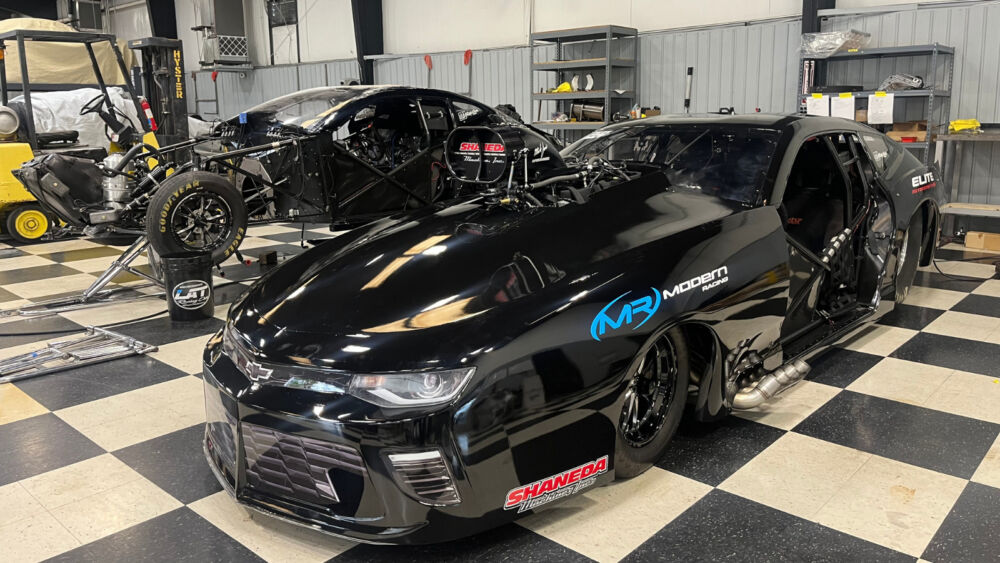 "Tylor is a winning driver and a great guy from a great family, so he'll fit our program like a glove," said Elkes. "He's got experience in a blower car and quarter-mile racing, so we're excited and also appreciative of his willingness to dive in with us and keep our team in the hunt."
Qualifying for the FuelTech NHRA Pro Mod Drag Racing Series presented by Type A Motorsports at the NHRA New England Nationals begins on Friday, June 2. Eliminations are set for Sunday, June 4, at New England Dragway in Epping, New Hampshire.