Twist & Shout Racing has announced special New Year's promotional savings of 10% off all chillers and driveshaft enclosures ordered by Jan. 31, 2017. Take immediate delivery or schedule spring delivery with 10% down.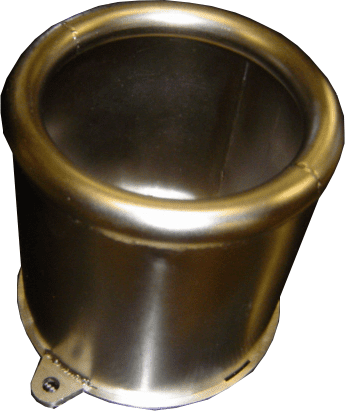 Twist & Shout Chillers are designed for fast, easy, and reliable cooling of critical components between rounds in just minutes, allowing for faster turn times and more consistent runs. T&S Chillers come in six configurations including Standard Engine System, Dual Engine/Transmission System, Fuel Chill System, Dual Fuel System/Trans, Trans Chill Down System, and Nitrous Bottle "Immediate Chill" Tank. T&S Chillers are extremely well made of light-weight aluminum with silver liquid poly coating on the cabinet.
Twist & Shout Driveshaft Enclosures feature "Twist & Lock" technology that allows the enclosure to be installed or removed in a matter of seconds – using just a single bolt. Retaining ring bolts directly to pinion support with no tabs or brackets to obstruct. The enclosure includes an opening for data pickup probe and wire. By simply installing a retaining ring the same enclosure can be used on a wide variety of rear sections including MW, Dewco, Moser, or Strange. Available in 4130 chromoly (4 lbs.) or titanium (2 lbs.).
For complete details or to place an order, visit www.twistandshoutracing.com or call Paul Pittman at 612-281-3442.