Pro Nitrous veteran Tony Wilson is set to fill in for Jason Lee at the NHRA Thunder Valley Nationals June 9-11 in the FuelTech NHRA Pro Mod Drag Racing Series.
"We got a call Friday afternoon, and they wanted to know if I was interested in driving Jason's [Lee] car in Bristol," explained Tony Wilson. "I said I'm definitely interested in [filling-in], and we'd be glad to help."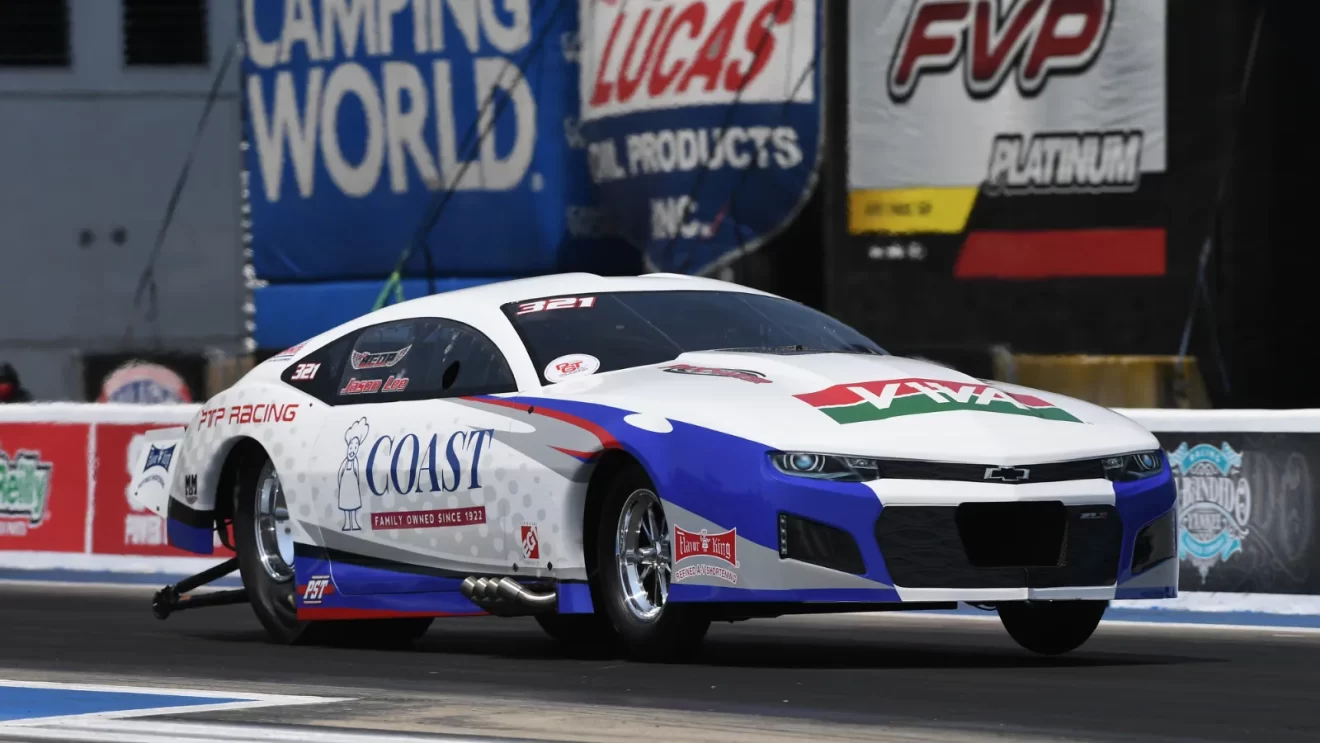 Lee, who joined Team Buginga earlier this year, has a family commitment and will not be able to pilot his R&E Racing Coast Packing Company "Lard Machine," a ProCharger-powered 2018 Camaro in the event.
"Tony came highly recommended from teammate Todd Tutterow," said Lee. "Tony is very comfortable running at Bristol as he has multiple track championships there. We are really looking forward to seeing him behind the wheel. I really appreciate him stepping up to help our team out as I can't be there because my daughter is getting married."
Wilson made his NHRA Pro Mod debut in May 201 at the NHRA Four-Wide Nationals at zMAX Dragway, filling in for Caruso Family Racing. However, Wilson has over 17 years of experience racing nitrous Pro Mods in Big Dog Shootout and PDRA Pro Nitrous competition.
"I have tested cars for Elite Motorsports and Justin Elkes," Wilson said, referring to racing a quarter-mile. "I think it's a lot more mentally challenging. As long as the car gets to the eighth-mile mark and everything is going smoothly, the rest of the eighth mile should be ok. I think it's mentally probably the most challenging part for someone that primarily runs eight mile."
Wilson will not have the opportunity to test drive the car prior to Bristol, and depending on the weather delay at the NHRA New England Nationals, he could also be competing in a doubleheader for Lee.
"It's very possible that my first run in the car is going be an elimination round, and obviously, that's not how we typically do things," stated Wilson. "Thank you to my family, my wife Regina, and also thank you to my sponsors: Premier Concrete Solutions, Finney Builders, Gary's Carts, Pierson Construction and Tony Wilson Hauling.
Qualifying for the FuelTech NHRA Pro Mod Drag Racing Series at the NHRA Thunder Valley Nationals begins on Friday, June 9. Eliminations are set for Sunday, June 11, at Bristol Dragway in Bristol, TN. The schedule is subject to change with the pending outcome of the NHRA New England Nationals.