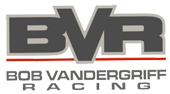 Bob Vandergriff Racing will again be a two-car team at the 2014 Amalie Motor Oil NHRA Gatornationals, where J.R. Todd will drive the Total Equipment And Service-sponsored Top Fuel dragster.
This is the first of a planned 10 races with Todd behind the wheel. Mike Guger will also return as Todd's crew chief.
"Having Total Equipment And Service support our program once again in 2014 is great and a big step towards helping us rebuild our two-car team concept," said Bob Vandergriff Jr. "The second car is a huge help to our team, and we look forward to getting it back on track full time as soon as possible."
Total Equipment And Service is a subsidiary of C&J Energy Services, the longtime sponsor of Vandergriff's Top Fuel dragster. In 2013, Total Equipment And Service sponsored Todd for three races.
"We're excited to see J.R. Todd and BVR back on the track in 2014," said Barry Beadle, president of Total Equipment And Service. "Our involvement is always huge for our company, our customers, and our employees. They really enjoy it, and we continually see the benefit grow each year from an overall business standpoint."
(Photo and story courtesy NHRA.com)