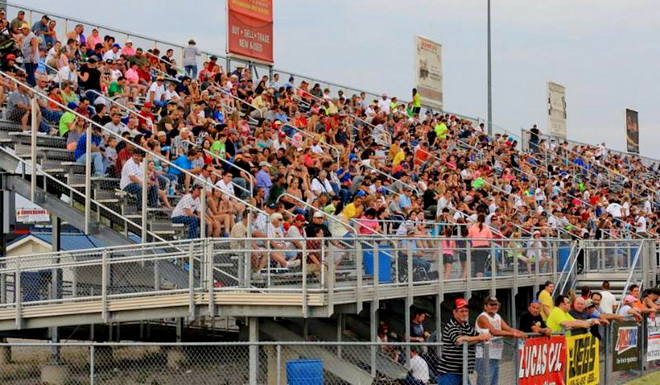 The Osage Casino Throw Down in T-Town has become one of the most popular drag races in the country because it's a race put on by racers for racers and the best part it's a FREE EVENT for the spectators.
The first Throw Down of 2014 will be held at Osage Casino Tulsa Raceway Park on May 16th-17th and will feature some of the top racers in the United States competing in 10 classes. Numerous teams will race at the Throw Down before heading to Memphis for the PDRA event the following weekend.
"The Osage Casino Throw Down in T-Town has become one of the largest races in the country," track co-owner Keith Haney said. "We had 152 race cars last October. It's a free event for the customer, and we had 35,000 fans in the stands for the weekend in October. It's just become a huge event."
The track has a total of $50,000 available for class winners and another $30,000 in contingency money up for grabs. In addition to track sponsors Osage Casino, Lucas Oil, and RacingJunk.com, several companies have joined the track as contingency sponsors.
"They've all jumped on board just because how big this event has become," Haney said. "We're pretty excited about its magnitude."
The fastest door-slammers in the world will be racing at the Throw Down, which will feature Outlaw 10.5/RvW class,X275 class, MX235 class, Pro-Street Class, Open Bike Full Pay back, Jr Pro1 & Pro2 an and two Pro Mod classes: Outlaw Pro Mod (with no rules) and Legal Pro Mod. Both Pro Mod categories will feature eight-car fields with $5,000 to win in each class, but should a racer not make either field, he or she can still race in the $2,500-to-win Outlaw Door-slammers class.
"Some of them drive 1,000 miles, but if for some reason they don't get in the show, they still have a chance to race," Haney said.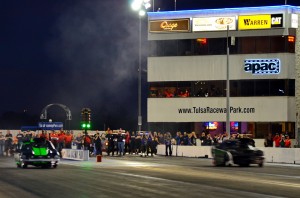 That's part of the draw the race has for drivers and teams across the country, as Haney and co-owner Todd Martin know how to put on a show.
The event will also feature live music by The Voice girls Alaska & Madi (Team Blake) throughout the weekend, prize giveaways for fans, Emergency West Wheelstander Fire Truck, Larry Jeffers' Bad School Bus and a Nitro Harley exhibition and it's a FREE EVENT for the spectators. We will also have Super-play here with a eight-story super slide for the kids.
"It's an absolute blast," Haney said. "The fans interact here like no other. The interaction is amazing and totally off the wall. Most drag racers want to race in front of a big audience. Plus, it's $5,000 to win in each class."
Fans can pick up FREE tickets in the Tulsa area at any QT, O Reilly's, Grand Prix Auto, Auto Zone, NAPA, Advance Auto Parts, Wendy's, Chevrolet Dealerships and so many more locations. There also will be tickets available online the 9th of May to print off.
(Photos by Ian Tocher; courtesy TRP; Click to enlarge)