The Doorslammers has quickly become a must-attend event for drag racing fans and racers alike since its return in 2018. With a staggering £90,000 in prize money spread across various race classes, including the headline VP Racing Fuels Pro Doorslammer class, it's no surprise that competitors come from all over Europe to compete.
The Pro Doorslammer class is where the "big boys and girls" go to prove who is the fastest. The rules are simple: there are no rules! There are no limitations on body styles, engines, tyres, or power adders. It's a race to the finish line, and anything goes. So far, no Pro Doorslammer winner has repeated, nor has there been a British winner. Maybe it's time for a homegrown entry to take the crown.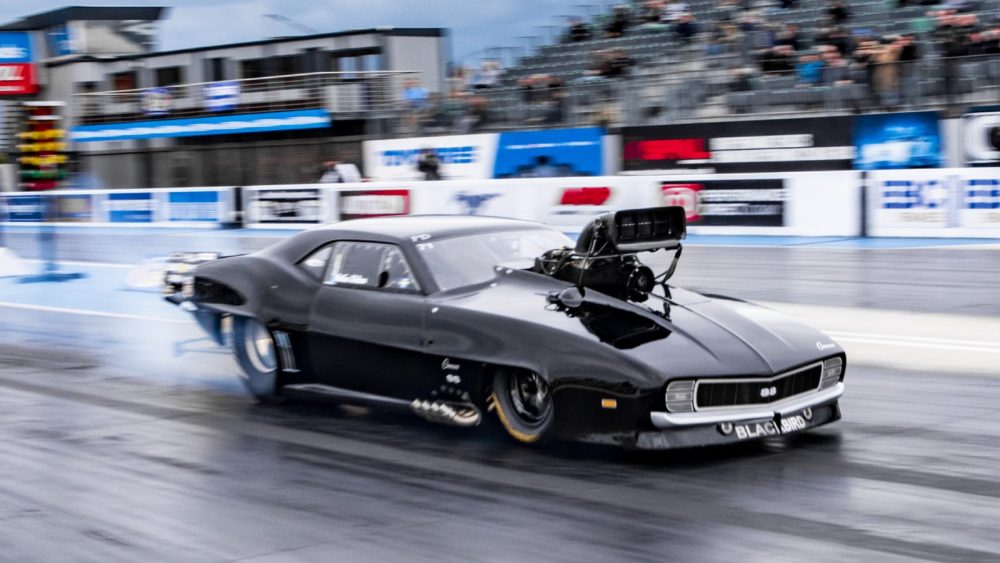 One of the most exciting aspects of The Doorslammers is that it attracts cars that you wouldn't normally find at a traditional championship race event. This year is no exception, with early versions of the entry list featuring cars from across Europe. The event will see an influx of Polish entries, including 17 cars throughout all the heads-up classes. Keep an eye out for a Toyota Celica and a Turbo Powered Pontiac Firebird that will undoubtedly shake things up.
True Street features an impressive 1,000BHP Lamborghini Huracan Performante from Germany of Stephen Klasen that arrives with 8-second credentials. With no chassis mods allowed and strict tyre rules, a high-powered supercar is always going to be tough to beat, but anything can happen on the strip!
Pro Street is where the Street Eliminator racers from past and present come to play, and this year, they'll be joined by some quick and interesting Polish entries. The Williams Bros Speed Shop sponsors the Big Bracket class, where racers battle it out for a chance to win the £10,000 prize money EACH DAY. Prize money of that caliber is almost unheard of in Europe!
The 6-Cylinder class always produces a gem or two, and the first couple of entries are certainly gems. Austrian entrant Hubert Strengberger is signed up with his insane Audi TT; the current AWD Audi world record holder has recently run a best of 7.1sec so that 6-second pass is just a whisker away. The other entry in the class of Mario Kapeller in the AWD Audi A3 is Hubert's teammate so comes with an equal level of pedigree and is always an entertaining watch.
The 4-Cylinder class is hugely popular and boasts some extremely exciting entries. Any 4-cylinder combination capable of running 7 seconds is at peak performance, making reliability and consistency crucial on the track. Dane Jack Krugel comes into the event as an unknown to Santa Pod, but his AWD Nissan Pulsar suggests he'll be near the front of the field. Austrian entrant Johannes Haginger in his AWD VW Golf is also a force to be reckoned with.
Elimination pairings are drawn out of a hat, making it impossible to predict what will happen. With a lot of money on the line, anything can happen, and it probably will. Join us as the action unfolds over the weekend of the 19th-21st May.
To find out more about The Doorslammers, visit www.thedoorslammers.co.uk.