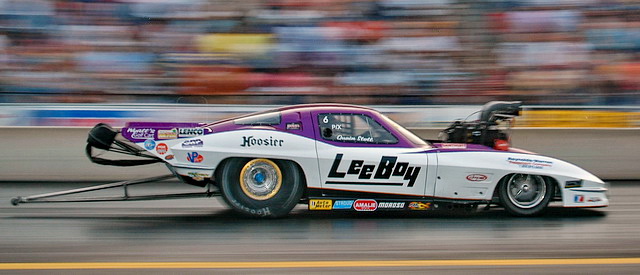 With the loss of LeeBoy Paving Equipment after 17 years as his primary sponsor, ADRL Pro Extreme star Quain Stott is facing a new challenge for the 2014 racing season—finding enough financial support to keep his screw-blown '63 Corvette on the track.
The years with LeeBoy delivered some of the most rewarding times of Stott's lengthy drag racing history, including the 2006 IHRA Pro Mod championship and four ADRL Pro Extreme race wins. Along the way, Stott said LeeBoy and the people behind the name became far more than just a sponsor to him and his team; they became friends.
"I will always be an ambassador for LeeBoy, my family uses their equipment daily and I look forward to continuing the friendships I've made with them into the future," he said. "LeeBoy, like a lot of other companies, are facing tough times in the current economy situation. These times call for unpleasant decisions and these decisions affect teams like ours.
"To tell the truth I've been worried about LeeBoy coming back or not the last couple of years. So for them to have stuck with me as long as they did, I thank them from the bottom of my heart," Stott added. "We had a great run together, but I guess it's time for both of us to move on."
Stott said he's been in similar situations in the past, but never with such a tight economy and significant sponsorships seeming harder to come by every day. So while the focus will remain on maintaining an on-track presence with his Columbus, North Carolina-based team, Stott said he'd also be interested in signing on as a crew chief next year.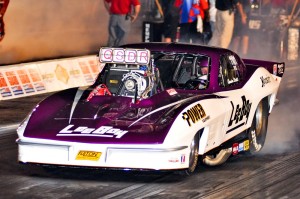 "I enjoy tuning almost as much as I do driving, but it's always been a juggling act for me to tune someone else and race my car at the same time," he said. "So, a tuning job for a top team would be awesome, too. I just want to be out there working toward the next win."
Visit or contact Stott online at www.QuainStott.com or www.facebook.com/quain.stott.
(Photos by Ian Tocher; Click to enlarge)