Stevie "Fast" Jackson raced to his second consecutive win during the E3 Spark plugs NHRA Pro Mod Drag Racing Series presented by J&A Service portion of the AAA Insurance NHRA Midwest Nationals. This weekend's Pro Mod racing, presented by Real Pro Mod Association, is the ninth of 12 races this season.
Jackson ran a 5.759-second pass at 250.88 mph in his '17 Chevrolet Camaro to Chad Green who red lit on the start line. This is the fourth career win for Jackson and second of the season.
"If you had asked me five races ago if we would win another race in my career I would've told you, 'no,'" Jackson stated. "This car kicked my butt for a while. If you give Billy Stocklin (crew chief) and I enough swings at it though we can knock the candy out of the pinata."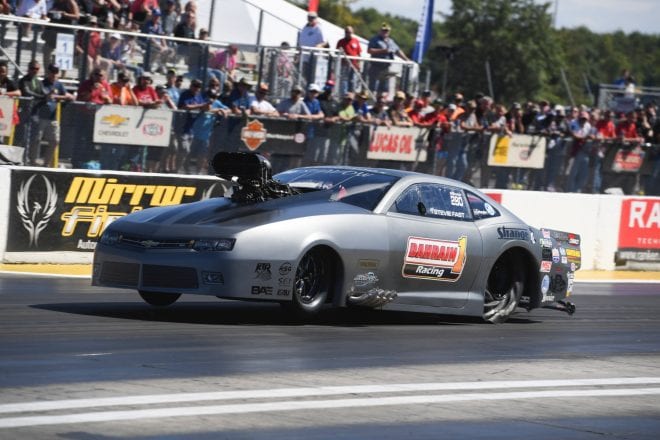 Jackson defeated Rickie Smith, Jim Whiteley, and Mike Janis to advance to the finals. He is third in points.
The E3 Spark Plugs NHRA Pro Mod Drag Racing Series continues at the AAA Texas NHRA FallNationals on Oct. 4-7 at the Texas Motorplex located in Dallas.