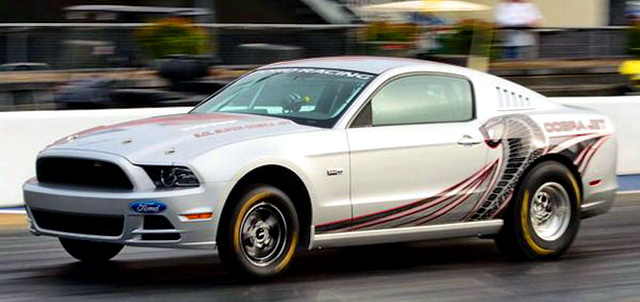 Back-to-back successful race weekends have ignited Roy Hill's 2013 season and the drag racing legend is carrying that momentum into the 33rd annual Summit Racing Equipment NHRA Southern Nationals at Atlanta Dragway in Commerce, GA.
After qualifying second in Super Stock at the NHRA Gatornationals in March, Hill made an uncharacteristic early exit when he turned on the red light in round one. His fortunes would soon turn around, however, when he and team driver Craig Hankinson went rounds at the NHRA Four-Wide Nationals at zMAX Dragway in April. From the third qualifying spot, Hankinson advanced to the semi-finals while Hill bowed out in the second round.
From there, Hill loaded up a brand new 2013 Ford Mustang Cobra Jet belonging to Roy Hill's Drag Racing School graduate Terry Reese and headed to Bristol Dragway for the X-DRL's Thunder Valley Madness, where he would compete in the SuperCar Showdown and help dial-in Reese's new ride.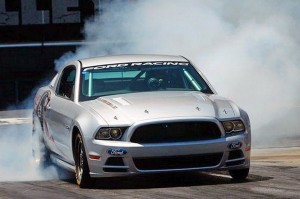 "Running Terry Reese's new 2013 Ford Mustang Cobra Jet at Bristol gave me the perfect opportunity to see what the new 2013 model is capable of, and I came away impressed to say the least," Hill said. "There is a ton of potential in these new Cobra Jets."
Hill left Bristol impressed with not only the new Cobra Jet, but also the X-DRL staff and the direction in which the organization is headed.
"We have a big announcement coming soon, and we'll be unveiling a unique partnership involving Roy Hill's Drag Racing School, ATI Performance Products and the X-DRL's SuperCar Showdown class," said Hill. "I'm excited to work with the folks at X-DRL as the organization continues to develop and grow in its inaugural season.
All this action over the last few weeks will culminate in Commerce, GA this weekend when Hill will once again be behind the wheel of Terry Reese's 2013 Cobra Jet, and Hankinson will reprise his role as driver of the Phoenix Racing 2010 Cobra Jet Super Stocker owned by James Finch and backed by FireAde 2000.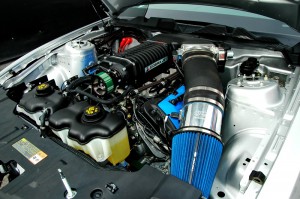 "I feel like we're headed in the right direction with our season, and we'll see if we can put it all together in Atlanta," said Hill, a Sophia, NC native. "This is a huge race for us because we'll be in Coca-Cola's backyard and we'll have a lot their folks out at the track, and FireAde 2000 founder Ron Thames will be joining us as well. We're looking forward to hosting them along with some of our good friends from Ford Racing, Jacky Jones Ford  in Cleveland, GA, and Alsco."
To round out the successful stretch Hill has enjoyed the past few weeks he has also formed a great relationship with the Mustang Club of America. The partnership will put the "Mustang 50th Birthday Celebration" logo on the 2013 Ford Mustang Cobra Jet he will be driving at the NHRA Southern Nationals.
"The Mustang Club of America has been dedicated to the preservation, care, history and enjoyment of the Ford Mustang for over 35 years, but in the past we've not had as much involvement in drag racing as we've wanted. Roy Hill is going to change that!" said Steve Hall, the Mustang 50th Birthday Celebration's Assistant Director. "With our new relationship, the MCA has arranged for Roy to be a big part of the Mustang 50th Birthday Celebration, a once-in-a-lifetime event celebrating the Mustang's 50th straight year of production, the longest of any American car.
"The Mustang 50th Birthday Celebration will be held simultaneously at Charlotte Motor Speedway and Las Vegas Motor Speedway on April 16-20, 2014. Roy and his Mustangs will be helping the MCA put on a great drag racing event within the celebration at zMAX Dragway in Charlotte by having school sessions, ride-and-drive opportunities and much, much more."
Hill is equally excited about the opportunity to work with a whole new legion of Mustang fans and owners that may not be familiar with the sport of drag racing.
"As the Official Drag Racing School of Ford Racing, being a part of the Mustang Club of America's Mustang 50th Birthday Celebration is a winning situation for everyone, and I look forward to kicking off our great relationship by having them on board with us this weekend in Atlanta," Hill concluded.
Visit the all-new www.royhillsdragracingschool.com for more information about Roy Hill's Drag Racing School and the team's Ford Mustang Cobra Jet Super Stock program.
(Photos courtesy CompetitionPlus.com/Roger Richards)