Race Part Solutions, in cooperation with Fragola Performance Systems, is pleased to introduce new -20 AN push lok hose ends in straight and 90's, as wel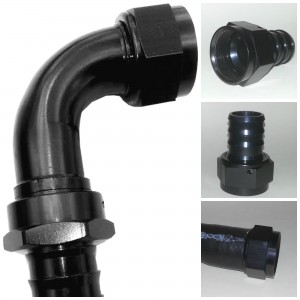 l as a very high quality 1.25″ reinforced hose to use with them. The new fittings and hose are super strong, easy to use, very light weight and priced very competitively. They are the perfect way to plumb a liquid intercooler, no more going to the hardware store for race parts!
Race Part Solutions was started in 2005 by racing enthusiasts. They design and manufacture a wide range of racing parts including: V-Band Assemblies, Mandrel Bends, Silicone Hoses, and T-Bolt Clamps. All Race Part Solutions items are 100% made in the USA.
In addition, Race Part Solutions is a dealer for many brand names including: Heatshield Products, Meziere Enterprises, Tial Sport, JGS Precision, Aeromotive, Fragola Performance Systems, Purosil, Mission Rubber, Metco Motosports, Diablosport, Magnafuel and more.

For more information call 561.375.6277 or visit www.RacePartSolutions.com