Veteran Funny Car driver Ron Capps will embark on his 25th season as a professional drag racer when the 2019 NHRA Mello Yello Drag Racing Series commences with the NHRA Winternationals in Pomona, California this weekend, February 8-10.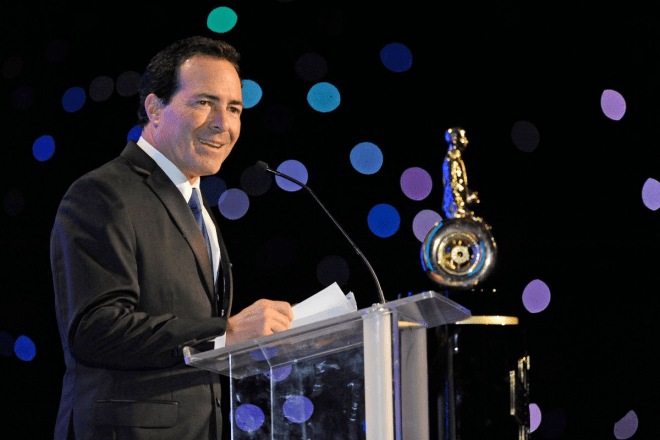 The 1997 NHRA Road to the Future 'Rookie of the Year' award recipient has checked nearly every box on the list since making his debut behind the wheel of a Top Fuel dragster at the 1995 Phoenix event, including being crowned the 2016 NHRA Funny Car world champion.

During the 2018 season, Capps claimed his 60th Funny Car win and 61stoverall. He ranks second on the all-time Funny Car win list and is ranked among the Top 10 for overall NHRA victories.

A lifelong Californian who calls Carlsbad home, Capps will begin his campaign for a second world title at the Auto Club Raceway at Pomona, a track that holds so much personal history for the ESPN ESPY 'Best Driver' Award nominee and recent San Diego Hall of Fame Star of the Month recipient. The driver of the NAPA AUTO PARTS Dodge Charger SRT Hellcat Funny Car reflects on the past 24 years spent behind the wheel of some of the most iconic nitro-burning machines.

You've been competing at the NHRA Winternationals for more than two decades. What is the one moment that stands out from the rest?

The most memorable Winternationals event for me was in 2016. It was a turning point in a lot of ways for our NAPA team. We went out to win a championship. We had the laid-back exhaust headers, and those cars were difficult to both drive and tune, so winning that race was sort of a next-level relationship moment for (crew chief) Rahn Tobler and me and our team. We really came together as a group at that very first race and kicked off the 2016 season with a win at Pomona, and then went on to win the championship that year.

There's a great picture I have at my house of Tobler and me talking in the winner's circle at that race. We're off to the side, and it's us discussing our opinions of how the car could get better; what we could do to improve. That was a great moment, and I really relish that win with Rahn and the guys.

What is it about the Pomona track that gets you revved up?

I grew up in central California, so we mostly raced as a family in Bakersfield, Sonoma, and Fremont up north. My dad never raced at Pomona. That was a place where we went to spectate. For me, as a kid, Pomona was sort of that Indy 500 or Daytona 500 level of event. I remember being in awe walking around that track because it featured the cream of the crop. Pomona is always big – it doesn't matter if it's the Winternationals or the World Finals.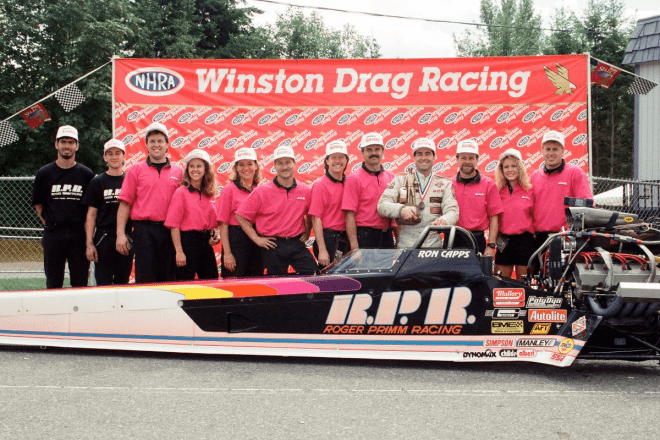 Most people will only dream of having the chance to drive a race car, let alone drive for two of the biggest names in the industry. That must be very surreal.

Driving for Don Schumacher and before that, Don Prudhomme, they're two of the most prolific NHRA team owners in the sport. It all started with Roger Primm and John Mitchell. Roger gave me my first shot at driving a Top Fuel dragster, and prior to that, John, with the Montana Express dragster gave me my first-ever shot at driving. Both of those two saw something in me and gave me a shot. I wouldn't be here today if it weren't for them. Don Prudhomme called me when I was driving for Roger. He had been watching me in his car and said he'd noticed how I carried myself, how I raced, how I drove and how I operated off the race track. He took note, and that's what led him to give me a call and give me a shot. I drove for him for nine years, and that was a 'pinch me' moment almost all the time. It wasn't just the fact that I was driving for him, but that I was hanging out with Don 'The Snake' Prudhomme.

And then, of course, the history of Don Schumacher and what he's done. The two Dons are so different. What Don Schumacher does with running his company and sitting on various boards, and everything he has going on in his life, to do what he does in racing as a team owner, it reminds me a lot of Roger Penske and the success he's had. The passion you see that he has for racing obviously drove him to be successful in business. It's so fun to be able to watch him operate as an owner. That's my dream someday when I do stop driving, is to transition into having my own team and I couldn't ask for a better person to emulate than Don Schumacher. I've learned so much from him and Don Prudhomme. I'm really blessed. This is the 15th year I've been driving for Don Schumacher. I've been driving for Dodge for 15 years for Don, and it's an association that's been great. And NAPA has been a lot of fun to represent. Two great owners and I'm very blessed to have driven and worked for both of them.

What's the one thing that's still nagging at you that is a bucket list item that you would like to accomplish?
We'd love to win Indianapolis. It's something every driver strives to do. You surely want to have a U.S. Nationals win in your career. It's dodged me personally, and our team here. We've come close, had great race cars in Indy, but it just hasn't happened yet. The crew chiefs I've had with Ed 'The Ace' McCulloch and Roland Leong, and now Rahn Tobler and of course, Don Schumacher, they've all had success there, and I've tried to tap into different ways to approach the Indy race, but it just hasn't happened for whatever reason. I think when it's your time, it's your time. That's one I really, really want to knock off the list.

You've had quite the career over the past 24 years. Think you've got another 24 in you?

I still feel like I'm a sophomore driving. I love talking to Tobler every chance I get. I love showing up to the track and learning every day, being a part of that great puzzle you have to put together as driver, crew chief and crew to go out and try and beat other great teams. I still feel like I'm early on in my career. It's great to have that experience under my belt, but I've got to tell you, every year I work very hard at trying to stay in shape and trying to stay ahead, both physically and mentally, of any other drivers I'm going to have to race. I still have that same vigor and same passion to kick everyone's ass in the pit area. That's the way I love to show up at the race track. I definitely think I have a lot of years left in me as a driver.

Being able to make a living as an NHRA Drag Racer for the past 24 years, it's been incredible, and of course, I'd like to give back to the sport like it's given to me. I'd love to stay in it as a team owner down the road; that's the ultimate goal, and I couldn't ask for a better person to learn from then Don Schumacher. I've been lucky enough to be around some great legends of our sport, both crew chiefs and owners, and I've gotten to take a little or a lot from each one of them. I think our sport is definitely on the upswing and I'd love to be involved with it for the rest of my life in some capacity.