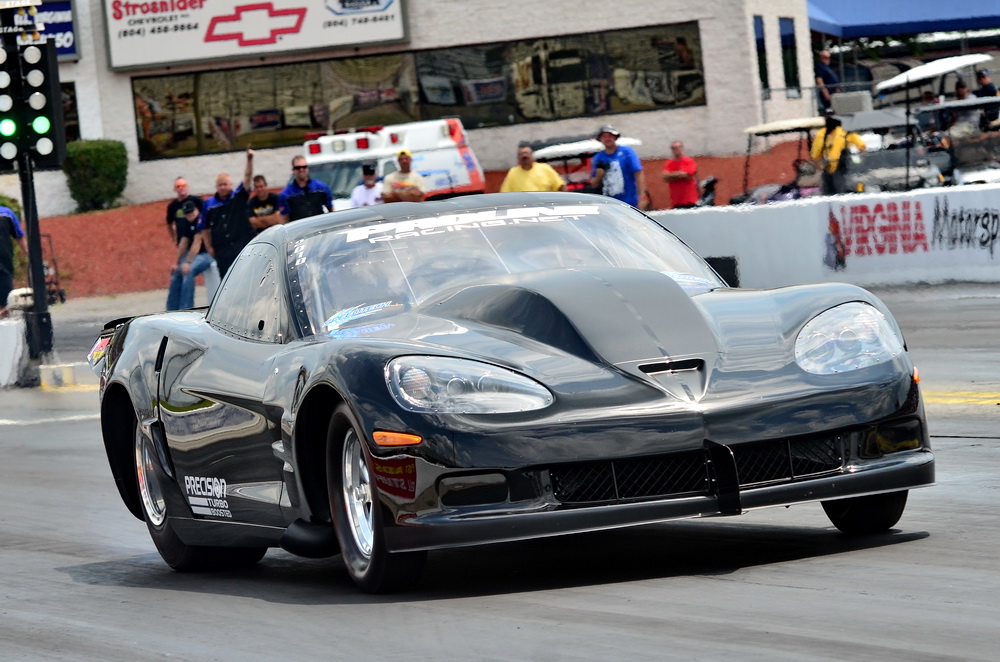 Features
PTE to Back ADRL Outlaw 10.5 Shootout at Rockingham
By |
The American Drag Racing League (ADRL) announced June 21, that Precision Turbo and Engine (PTE) has joined the eighth-mile sanctioning body as an official sponsor.
The ADRL also announced the inaugural Precision Turbo and Engine Outlaw 10.5 Shootout will run Sept 6-8, during the series oldest and most prestigious event, Dragstock X at Rockingham Dragway in North Carolina.
"We have been fortunate over the years to partner with several great companies and are thrilled to welcome Precision Turbo to the ADRL family" ADRL President Kenny Nowling said. "Harry (Hruska, PTE president) is one of those rare individuals that puts his customers first and truly understands the business side of our sport. I personally consider it an honor that he has chosen to partner with the ADRL."
Details including payout and qualifying structure for the Precision Engine and Turbo Outlaw 10.5 Shootout are expected to be announced this summer, but Precision Turbo & Engine will also pay any ADRL Contingency Program participant who uses a PTE turbocharger $2,000 for a win or $1,000 for a runner-up finish in the Outlaw 10.5 class at all 2013 events.
As per the ADRL's Contingency Rules, any racer wishing to claim a PTE contingency payout must display a PTE contingency decal on both sides of their car for the entire duration of the event in order to be eligible.
"We're proud to support the classes and organizations where our customers are running," Hruska said. "This collaboration has been in the works for quite some time now, and we're glad to see it come to fruition. Overall, the future of the Outlaw 10.5 class is bright, and PTE is excited to be on board, giving some of the quickest and fastest a place to show their stuff."
"We're proud to support the classes and organizations where our customers are running. This collaboration has been in the works for quite some time now, and we're glad to see it come to fruition," Hruska said. "Overall, the future of the Outlaw 10.5 class is bright, and PTE is excited to be on board, giving some of the quickest and fastest a place to show their stuff."
(Photos by Ian Tocher; Click to enlarge)
Comments
comments