Leah Pritchett raced to her second career Top Fuel No. 1 qualifier at her home track Saturday at the 57th annual Circle K Winternationals. Pritchett, a Redlands, Calif. native, took her first pass down a dragstrip at the Auto Club Raceway at Pomona when she was eight-years-old in a Jr. Dragster.
Matt Hagan (Funny Car) and Jason Line (Pro Stock) were the No. 1 qualifiers in their respective categories at the first of 24 races on the NHRA Mello Yello Drag Racing Series season schedule.
Pritchett piloted her Papa John's Pizza dragster to a career best elapsed time of 3.672 seconds at 327.90 mph in the final qualifying session.
"This is exactly a testament to things that I saw in the off-season," Pritchett said. "We don't have a whole bunch of different parts than anybody else. Those guys are on our heels 100 percent and if we're off by two-hundredths on the tree then we're getting waxed. So the meticulous work that my guys have done in the off-season, the attention to details plus this extra power we've been able to create and we showed in Phoenix, we put it all on the track. I could not be more excited."
Qualified second and lining up against Steve Faria is Doug Kalitta who ran a 3.686 at 329.58 in his Mac Tools dragster. Three-time world champion Antron Brown is third and will race Steve Chrisman.
In Funny Car, Hagan set both ends of Auto Club Raceway at Pomona's records when he matched the national elapsed time and speed record with a 3.822 pass at 335.57 in his Mopar Express Lane Dodge Charger R/T.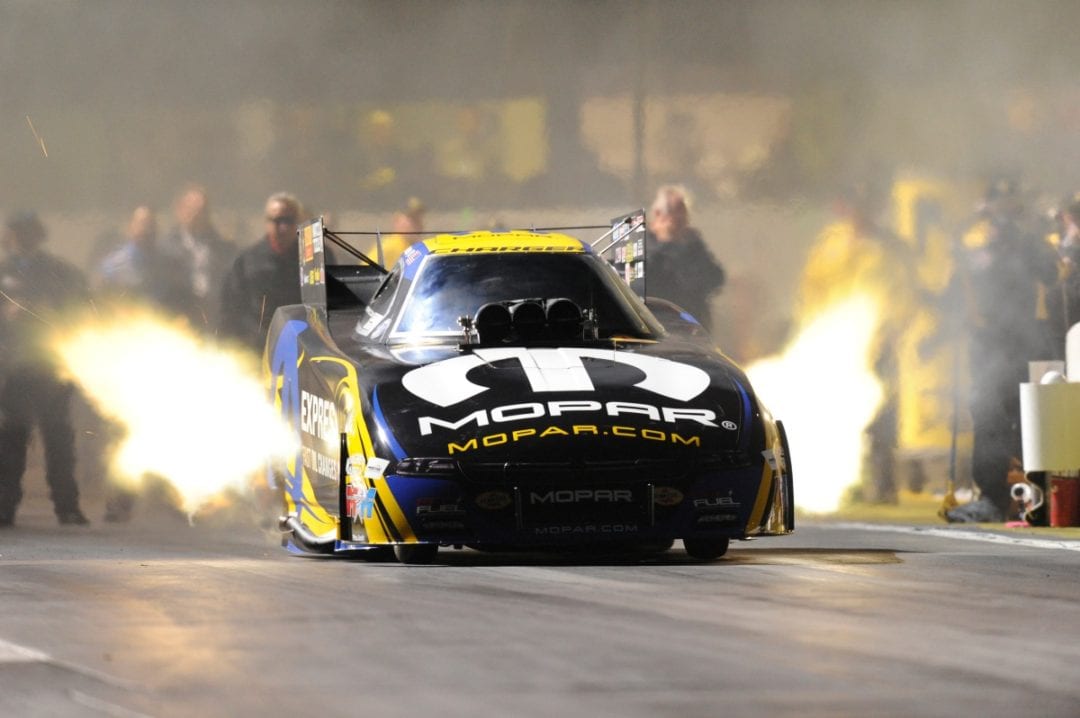 "We went out there and just laid out a great number," Hagan said. "That just speaks tons for (crew chief) Dickie Venables. Tomorrow's race day and anything could happen. Even having a great race car you still have to stay very humble because anything could happen on race day. I'm just really glad we are starting the year off the way we need to."
Hagan will line up against Jeff Diehl to start eliminations. Sixteen-time world champion John Force qualified second with a 3.849 at 335.15 in his PEAK Chevy Camaro and will face Phil Burkart Jr. Courtney Force is third and paired with Jim Campbell and defending world champ Ron Capps is fourth and will race Bob Bode.
Defending Pro Stock champion Line ran a 6.525 pass at 211.53 in his Summit Racing Equipment Chevy Camaro in the final qualifying session to earn him the 50th the No. 1 qualifier of his career and second at the Circle K NHRA Winternationals.
"Starting the year off this way, that's what you hope for," Line said. "And being one and two is a great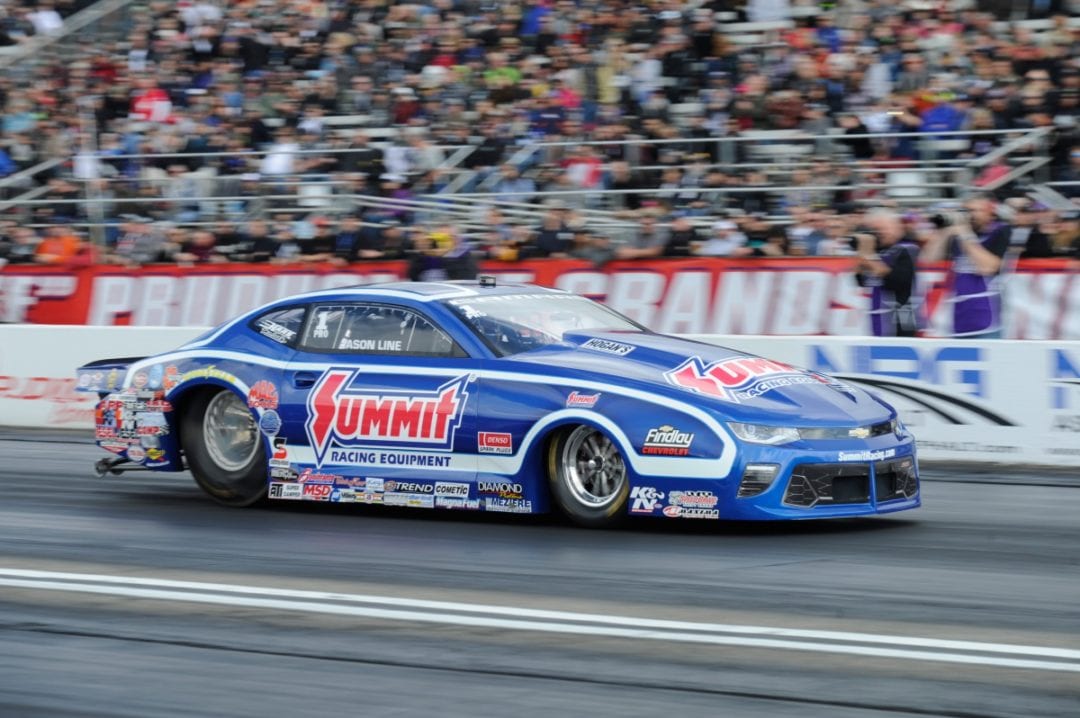 thing for us. Team Summit is pretty happy right now. Honestly I don't think we are any faster (than last year). I think we are the same and I think everyone has improved a lot. It's going to be tight racing but that's what everyone wants to see."
Line will face Val Smeland in the first round of eliminations, teammate Greg Anderson qualified in the second position with a 6.530 at 211.66 and will race Kenny Delco and Vincent Nobile is qualified third.
Eliminations for the Circle K Winternationals are slated to begin at 11 a.m. on Sunday. Racing will be live on the FOX national broadcast network at 1 p.m. PT/4 p.m. ET.