Precision Turbo and Engine has been named as the title sponsor for the Pro Mod class at the AAA Insurance NHRA Midwest Nationals race to be held Sept. 26-28, 2014, at Gateway Motorsports Park, near St. Louis, Missouri.
The NHRA, working in conjunction with the Real Pro Mod Association (RPM), has secured a 10-race Pro Mod schedule for the coming season. Each race will have a different title sponsor for the Pro Mod class, as many companies have teamed up with RPM to ensure the future of the series.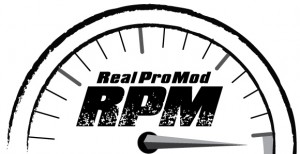 RPM's primary goal is to preserve and promote the most amazing and competitive door-to-door racing on the planet. The organization also provides input to NHRA on rule changes to achieve parity between the different powered engine combinations, and promotes diversity within the class to invite spectator interest and involvement.
Precision Turbo & Engine is proud to not only be on board as a class sponsor for the St. Louis event, but also to have president and owner Harry Hruska as a member of the RPM board.
"We are honored to be a part of this historical partnership between NHRA and RPM, and are looking forward to working towards a common goal of ensuring the longevity and prosperity of Pro Mod racing," Hruska stated.
Additionally, for added exposure, each race will air in a half-hour show on the Velocity Channel, which is owned by the Discovery Network and features the best in automotive, sports, leisure and travel programming. The shows are scheduled to air during 10 consecutive weeks in the fourth quarter of 2014.