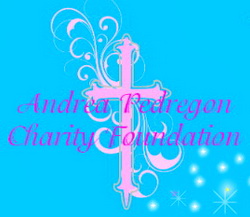 The Andrea Pedregon Charity Foundation "A Spark of Hope" (APCF) wrapped up a year of fundraising efforts with the presentation of a $50,000 donation to the Indiana University Melvin and Bren Simon Cancer Center.
APCF has worked throughout 2013 to increase awareness for colon and prostate cancer and raise funds to support IU Simon Cancer Center's research efforts in those areas. Founder Andrea Pedregon made the check presentation today to Patrick Loehrer, M.D., director of the IU Simon Cancer Center. Cancer center physician scientists Bert O'Neil, M.D., Costantine Albany, M.D., and Noah Hahn, M.D. – who are experts in clinical trials and colon and prostate cancers – were on hand for the ceremony.
With today's check presentation, APCF has raised a total of $140,000 to benefit melanoma, children's cancer, and colon and prostate cancer research at IU Simon Cancer Center over the past three years.
Pedregon said, "We are so fortunate to have such generous supporters who helped our fundraising efforts reach this milestone. It means so much to be able to make an impact on the exciting research initiatives at the IU Simon Cancer Center right here in Indianapolis."
Pedregon, wife of 2-time National Hot Rod Association champion Tony Pedregon, designed and produced a collectible 2012 National Hot Rod Association Yearbook that raised more than $20,000 for the effort. Among other fundraisers this year was a live auction for fans and supporters at the US Nationals drag race at Lucas Oil Raceway over Labor Day weekend that netted $26,000.
The Brownsburg, Ind., resident formed her non-profit charity in 2010 to channel her passion for helping others who are affected by unfortunate circumstances. The foundation's other philanthropy includes raising funds for The Smile Train to provide 85-plus surgeries for children with cleft lip and palate; supporting Locks of Love, raising more than $20,000 to make wigs for children suffering from medical and long term hair loss and hosting a trackside venue urging fans to spontaneously cut their hair for the cause; contributing to the NJ Sharing Network Foundation for the recovery of organs and tissue for nearly 5,000 New Jerseyans awaiting life-saving transplants; and supporting a number of local charities.
For more information about the Andrea Pedregon Charity Foundation, visit the website apcf.tonypedregon.com. Follow @APCFSparkofHope on Twitter and like Facebook.com/AndreaPedregonCharityFoundation.