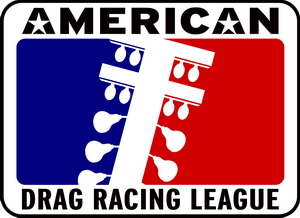 If you are taking the time to read this you are probably a part of the closest family in all of motorsports, the ADRL family.
First and foremost I want to thank each and every one of you for your loyalty and support during a rewarding and sometimes difficult year. When the Nowling family joined forces with the Switzer family to reacquire the ADRL a little less than a year ago, we knew we had our work cut out for us.
Did we make mistakes along the way? Absolutely! Did we make it through another tour ADRL tour and create more drag racing history? Absolutely! In the next few paragraphs I will discuss the issues that we faced in 2013, and more importantly, our plan to fix those issues for 2014.
Issue 1, the economy:
The ADRL, like most companies, has to work extra hard these days to navigate the most difficult economic climate of our lifetime. I am of the opinion however, that the poor economy should serve as motivation to work harder, not an excuse to be lazy. Now is a perfect opportunity to thank the ADRL team who joined me in working harder in 2013.
They are, in no particular order, Letha Corzine, Bubba Corzine, Cale Crispe, Cody Crispe, Al Tucci, Dave Koch, David Koch, Gerald Kneece, Cecily Fulfer, Mike Fulfer, Cameron Fulfer, Rick Moore, Gary Henry, Jessica Halverson, Jordan Switzer, Jess Switzer, Kim Switzer, Jack Switzer and my amazing wife and partner Jessica Nowling. The tireless work ethic of those individuals is why we made it through 2013 and why 2014 will be our best year to date!
Issue 2, the weather:
Need I say more here?
Issue 3, the X-DRL:
I want to be clear that I have no axe to grind here. One of the many things that make the United States of America the greatest country in the world is free enterprise.
In the case of the ADRL and X-DRL the problem was simple. There are just not enough racers and sponsors to support two national touring doorslammer series.
Let's face it, the X-DRL was nothing more than a carbon copy of the ADRL. They simply took the ADRL and copied almost every aspect of it all the way down to the name of the series. The two key components they were missing however, was our proven business model and the amazing people I mentioned above.
Why did the ADRL survive? That too is simple. We have the "A" team!
Issue 4, rebuilding pains:
I won't bore you with all of the things that went on behind the scenes that made 2013 our toughest year to date. I will address the one issue that had the most adverse effect on us and our racers. Money! Better put, lack of money!
Reacquiring the ADRL so late in the year in 2012 really put us behind the eight ball sponsorship wise heading in to 2013. While several of our long time supporters stepped up, many others chose to take a wait-and-see approach, which while frustrating, was certainly understandable. As a result we did the unthinkable and paid our racers late several times, which is absolutely unacceptable!
The good news is most of our 2013 sponsors are back for 2014 and several of those who took the wait-and-see approach last year, evidently liked what they saw as we have signed more sponsors already this off season than in any year since 2008. We will be announcing our 2014 purses in the coming days and I can assure every racer that we will have the money on hand to pay every dollar of it prior to the start of the 2014 tour. Our new payout policy will be published in our updated 2014 general regulations and here is a sneak peek.
Every ADRL racer will be required to have a current and legible W-9 on file prior to receiving a tech card. Upon exiting competition or winning the event, the racer  must bring a  valid state issued driver's license to race control and pick up their posted winnings in cash. Payout will remain open until one hour after the completion of the event.  All payouts will be reported to the IRS and all racers will receive a 1099 for tax filing purposes at the end of the year. Problem solved!
Originally we had a line in the policy that stated that anyone who neglects to pick up their payout will forfeit their winnings, no exceptions! The reason was to make sure that everyone picked up their hard earned winnings! However, that was a bit too strong so we removed it.
Bottom line, please pick up your money!!! The only remaining money due to ADRL racers for 2013 is the Battle for the Belts purse. We sincerely apologize for the delay and expect the final sponsorship payment soon and will forward all payments due to those racers immediately upon receiving the funds.
If you are due any other monies from the 2013 tour, please contact me directly at 636-614-8329.
The 2014 ADRL 10th Anniversary Tour:
Man do I love saying that! Ten years! Who could have imagined that? Later this morning we will be announcing our 2014 tour schedule and despite all of the obstacles along the way, ADRL Nation gets to celebrate our tenth year of making drag racing history. The only way we got here and the only way to make it ten more is by sticking together through thick and thin. That's what a family does!
I will never be able to thank our loyal racers, sponsors, track partners and amazing fans enough for your support! together we are ADRL NATION! Our future together is very bright.
Just yesterday, we signed a letter of intent with a series title rights sponsor for 2014. We are working hard to finalize the contract and hope to announce it at the 2013 PRI Show in Indianapolis.
So strap in, pull the belts tight and hang on! 2014 is poised to be our best season yet!
God bless,
Kenny Nowling