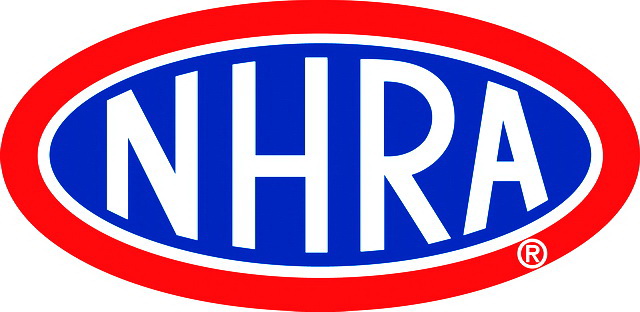 On the cusp of the first race of the 2013 NHRA Mello Yello Drag Racing Series, one of the biggest questions yet to be answered has been "Who will be the voice of NHRA at national events?" Rest assured, the mystery surrounding who will step into the role of lead announcer has been solved with what is, perhaps, a slightly unexpected–yet intriguing–answer that promises an engaging and educational year.
The retirement of longtime NHRA announcer Bob Frey following the last race of the 2012 season was a lot like watching your best friend in grade school move away; undoubtedly, there is a certain comfort in a familiar voice telling the story as it unfolds. Frey's unique and often-sarcastic humor paired with a depth of statistical knowledge seasoned the delivery of the story in a most entertaining way to engage the hard-core fans, and his innate ability to break down each run and explain the who, what, where, when, and whys served to enlighten and educate those new to the sport.
Frey was the latest in a line of exceptional talent to grace the public-announcement stage at national events. Bernie Partridge paved the way as the voice of drag racing during NHRA's formative years, and Steve Evans and Dave McClelland maintained a gold standard when it came to enhancing the drag racing experience for fans in the stands.
Those are mighty big shoes to fill, and this season, NHRA is taking a brand-new approach and alternating the role of lead announcer at national events between four individuals who each bring a unique perspective to the booth: Joe Castello, Nathan Hirschi, Alan Reinhart, and Bill Stephens, with support from veteran announcers Dennis Winegar, Mike English, Bruce Kamada, and Leo Taugher, along with a newcomer to the announcing fold, Derrick Beach.
The team approach allows rotation of announcing staff between Pro and Sportsman coverage, taking the stage for the traditional pre-race festivities, and interviewing drivers trackside and at the top end. For some, these assignments will be comfortably familiar, and for others, they will represent new and exciting challenges. With this revised approach, fans are assured an entertaining and educational experience, no matter who is on the mic.
Meet the Announcers
JOE CASTELLO
Castello's first job was as one of the final track announcers at Miami-Hollywood Speedway in South Florida, and the fortunate position set the stage for a career devoted to talking about drag racing.
A track-championship-winning drag racer himself, Castello soon realized that he had found his niche – as well as the opportunity to make the most of his gregarious personality. Well-spoken and enthusiastic, Castello pursued a career in radio broadcast media, sports talk, and talk radio, eventually working his way up to XM Satellite Radio, where he logged five years talking motorsports with a national audience and went on to create the first drag-racing-specific nationwide talk show.
That talk show turned into WFO Radio, Castello's own entity available on the Internet and iPhone and Android applications. The weekly WFO Radio NHRA Nitro has become the signature show for NHRA Drag Racing fans and has provided on-location coverage as well as weekly reports and interviews with stars of the sport.
"Oh man, I am so excited," said Castello. "Beyond being personally excited for this opportunity to be able to work in and around the sport and culture that I grew up such a fan of, I'm really excited because I feel that this is the dawning of a new era for NHRA. We've got the new title sponsor with Mello Yello that is going to bring the sport to all-new heights, and there are so many different things happening in the sport – Brittany Force and the Forces entering Top Fuel, Antron Brown as the Top Fuel champion showing the demographics and diversity of the sport, just to name a few. We're really poised at the beginning of a new era in NHRA Drag Racing."
Castello believes that his experience behind the wheel allows him the unique advantage of understanding what the drivers are going through, and he keenly recalls the days of sitting in the stands as a spectator and understands what they want to know as the event unfolds.
"It's a tightrope walk, though," explained Castello. "You're doing the show for the most diehard fans, the racers, their crewmembers, and families, but you're also doing the show for people who might be attending a race for the first time. I feel pretty close to those people because it wasn't that long ago that I was one of them.
"What I want to do is bridge the gap and make more of the casual fans diehard fans. I want them to understand that yes, the cars are spectacular, but there are also sub-stories and drama attached to everything they're seeing on the racetrack. It's spectacular, but it's also a competitive endeavor, and these guys are really out there putting their hearts on the line, working thousands of hours because they have a passion to do this.
"I cannot overstate the level of responsibility and importance of this role. As the announcers, we are the conduit between the person sitting there watching and what is actually happening. I feel the weight of this role. I do, and I think the team assembled understands that, but it's going to be tough. That being said, I wouldn't be surprised if everyone did a great job. I think that when there is a combined effort, things tend to work better. This is a different style than we're used to, but I'm very eager to see how it all works out."
NATHAN HIRSCHI
Las Vegas native Hirschi's day job in the IT department at a casino gaming company doesn't exactly paint the picture of an individual enthusiastic about drag racing, but the family man makes no secret of his lifelong passion for the sport, and thanks to his day job, he has been able to immerse himself in his hobby for years. In recent times, Hirschi has enjoyed the opportunity to share his appreciation and knowledge of the sport with the masses from the announcer's booth at The Strip at Las Vegas Motor Speedway, and he has flourished in the role with mentoring from NHRA announcer Reinhart.
"Alan helped me develop my skills as an announcer, and he really helped me understand something very important: Regardless of who is on the racetrack, that guy in that car out there is somebody's hero," said Hirschi. "No matter what, somebody somewhere wants to be that guy, and there is something special about every race. What I'm excited about is that my role is to convey that excitement to the people listening. Not every race looks spectacular, but there is always a story there – and it's a lot of fun to look out into the grandstands and actually see people reacting to what you're telling them. You see it on their faces or in their body language, and that's really exciting.
"I understand what it's like going down the racetrack," continued Hirschi, who licensed in Super Comp under Jack Beckman and Tom Bayer at Frank Hawley's Drag Racing School. "I understand the adrenaline that the driver feels, and regardless of whether you're going 300 mph [in a fuel car] or 80 mph in a Sportsman car, you know you only have a specific number of seconds to make it work. As you draw closer to the finish line, that intensity builds, and you're looking for that win light. I know that each time a pair of cars goes down the racetrack, there are two drivers experiencing that sensation. I feel it, and I want the fans to feel it, too."
Introduced to the sport when he was 8 years old through a friend of the family, Pro Gas racer Mike Erickson, Hirschi developed a love for drag racing early.
"It was an absolute ball," recalled Hirschi. "That's why it's always exciting for me to see someone out there for the first time, experiencing it and trying to figure it out. That's where we come in, especially for those Sportsman categories that can be somewhat complex. If I can help somebody understand what is actually happening in those categories, then maybe their interest is sparked, and that could potentially develop into the same love that I have, that we all have."
Hirschi entered the world of announcing via the NHRA Summit Racing Jr. Drag Racing League right there at his home track in Las Vegas. An advocate for and huge fan of the sanctioning body's youth drag racing program, Hirschi was thrilled to watch the Jr. racers grow and develop, and seeing them make the transition to the "big cars" was a rewarding experience, particularly as he watched them make their way to the winner's circle.
"Handing them their first trophy for a 'big car,' that was really, really exciting, and it solidified my love of being an announcer," he said.
Soon, he was invited to call the local bracket racing series at the facility, and his position grew from there. At the time, Hirschi was a bracket racer, but he willingly gave up the driver's seat and stepped up to the booth. Many local-level opportunities to announce continued to flow his way, and he took on as many as possible until finally being invited to sit in the announcer's booth at an NHRA national event, and that's where his role really begin to take shape. Hirschi also works the NASCAR events when they come to Las Vegas, and his experience with driver intros, pre-race, and pit-road interviews have contributed to his education in the field and, he believes, will greatly assist him as he stretches his legs in this new position with trackside and top-end interviews.
"I think this is going to be such a great opportunity, and I am really thankful to be part of this. There aren't a lot of people who get an opportunity like this, but I put a whole lot of work and pride into being the best announcer I can be, so getting the call from NHRA was definitely an honor," said Hirschi. "For years, guys like Bob Frey and Dave McClelland have held the reins as 'the voice,' and fans have absolutely loved that – it was comforting to walk into the race and know the voice, know the expressions. But with this team approach, they will become familiar with all four main voices, and each individual is going to bring something different to the table. I think that this well-rounded group is really going to add a lot to the at-event experience."
ALAN REINHART
A familiar voice to regulars on the Mello Yello Drag Racing circuit, Reinhart became a fan by way of fate: While attending a motocross race in Tucson, Ariz., at a facility adjacent to Tucson Dragway, Reinhart and his friends were intrigued by the strange sounds carried on the warm desert breeze.
"It was so loud and so amazing that we were standing on top of the grandstands peeking over to see what was going on over there," said Reinhart. "Like so many other people have said, five minutes watching Funny Cars, and I was hooked."
Reinhart started racing at the local track as soon as he could – three days after he got his driver's license, hiding the trophies from his mother so that she wouldn't know that he had taken her car to the dragstrip. He began announcing at Tucson Dragway in the early 1980s and went to work at Firebird Int'l Raceway in Phoenix when his local track shuttered its doors. Reinhart has been a mainstay at the racetrack, and for the past eight years, he has been a regular in the announcing booth on the series tour and a reliable contributor to Castello's XM Satellite Radio and WFO Radio shows.
"I'm very grateful for all of the opportunities that I've had, but I never forgot what it was like to be that kid standing at the fence watching the Funny Cars and just going, 'Wow.' I've never stopped being awed by the machines, and not just the nitro machines – I can get just as excited by a Stock eliminator wheelstand or an eight-second Cobra Jet."
Reinhart's ability to always tap into his own youthful enthusiasm is a pleasant complement to his technical background. His experience in drag racing has reached beyond the announcer's chair and the driver's seat; time spent working on Pro Stock and Top Fuel teams as well as a stint with alcohol-fueled drag boats provides a foundation that he believes lends to connecting with the hard-core fans while providing a mechanical education for those new to the sport.
"I think a lot of what happens on those cars, even though they're only on the racetrack for four seconds, is misunderstood," said Reinhart. "I have the background, and I'm able to understand it, and so that is something that I can bring to the table. I absolutely, positively don't think I could ever replace Bob Frey; what he did, what Dave McClelland did, what Bernie Partridge did was unique. But I'm very grateful for the opportunity to put my thumbprint on the position."
During a career in announcing that began more than two decades ago, Reinhart has climbed the ladder and worked on the television side, filled the role of resident top-end reporter, covered specific categories, and filled in for Frey as needed during Pro coverage.
Initially brought onboard for 10 events as well as a handful of Sportsman-specific races, Reinhart has been one of only two NHRA national event announcers to travel regularly to almost every national event for nearly a decade – Frey was the other. Although the exclusivity of the position was valued and provided a generous wealth of knowledge, Reinhart recognized and appreciated the need to create a deeper talent pool from which to draw.
"When Bob retired, it became clear that there really wasn't anyone coming up through the ranks, there wasn't anyone in training, and there was nobody available to step up should the need arise," he explained. "So this team approach is very important.
"We each have a lot of responsibility. Every week before the finals, I'm the guy who stands on the wall and asks, 'How many of you are here for the first time?' It never ceases to amaze me how many people are there and it's their first drag race. No matter who is sitting in the chair, we have to realize that as much as we may understand everything we're watching and what's going on, there are people who don't yet understand the nuances of the sport. It's our job, as the announcers, to educate as well as entertain.
"I'm excited about the opportunity to sit in that chair. When I got into this business, I had the chance to work with Dave McClelland, and Mike Lewis was doing some announcing then; I worked with Steve Evans on the TV side from time to time, and then Bob Frey. I had a great relationship with those guys, and those really are big shoes to have the opportunity to fill, but I'm looking forward to it.
"When I first started in this sport, those guys and guys like Richard Schroeder all took me under their wing and gave me guidance, helped me better myself, and helped me further my career and my skills. I'm very honored to be at a point now that I can do that with guys like Nathan Hirschi, who has done a great job at Las Vegas Motor Speedway. I feel like I've maybe guided him a little bit, and I've done the radio show with Joe Castello for so long. You know, now maybe I can repay the favor and help those guys like I was helped. Pay it forward, so to speak."
BILL STEPHENS
In 1994, Stephens was hired by Diamond P Sports as an associate producer/on-camera talent and covered NHRA Drag Racing. A fan of motorsports since he was "old enough to walk," it was a dream job for the gentleman who, like many, plastered his bedroom walls with pages ripped from car magazines depicting hot rods and the stars of drag racing in his youth.
During Stephens' tenure with Diamond P Sports, he established himself in the industry and enjoyed the opportunity to make his first foray into national event announcing. When ESPN came into the picture, Stephens assumed the role of pit reporter for several years, and since then, he has continued to work in drag racing, producing videos for NHRA and authoring books on legends of the sport, including "Big Daddy" Don Garlits, Shirley Muldowney, and Kenny Bernstein.
"I've always remained connected to NHRA, and this opportunity to return as an NHRA announcer at national events is almost like lightning striking twice," said Stephens, who will also contribute to ESPN telecasts of the premier series for Sportsman competitors, NHRA's Lucas Oil Drag Racing Series. "It's almost like the dream is happening for a second time; I'm so excited and privileged and blessed."
Stepping out of the role of reporter for a period of time yet still keeping tabs on the stories and stars of drag racing allowed Stephens to gain perspective that he intends to bring to his new role.
"I really missed not being at every race," said Stephens. "But it gave me the opportunity to really look at how the sport is presented to both new and hard-core fans. I've been able to look at it more objectively, and one of the things that I'd like to do is really bring to light more of the back stories, the slice-of-life and human-interest aspects of the people who race out there – both Pro and Sportsman. Who are these people? What else do they do? What is it about racing that turns them on?
"I'd also like to be able to provide a little more of the Drag Racing 101 for someone who is there for the first or second time and is learning about the sport and getting hooked on it, and they want to know more. They may not understand the technical terms or the slang we often use, and I want them to feel comfortable and familiar with what's going on out there.
"It's so important for the announcer to connect with the fan and almost anticipate what they're thinking and need to know. That's our job, to answer what they may be asking themselves. 'Why did that happen? What did I just see?' We have the opportunity to educate fans as to what they're watching and create enthusiasm, and if we can do that, then they're not just a onetime fan, but hopefully someone who wants to come back because now they understand what they're seeing."
The opportunity to again be part of what he calls the "extended family" of NHRA that includes the other announcers, ESPN, the racers, everyone behind the scenes, and, of course, the fans across the globe is one that Stephens relishes.
"It's a very bold experiment, and I really congratulate NHRA for thinking outside the box," said Stephens. "[The team approach] gives them the opportunity to maximize everyone's strengths and capitalize on each of our areas of expertise. No one is going to replace Bob Frey – he was the greatest goodwill ambassador of NHRA that I've ever known, and I'm so grateful to him for taking me under his wing when I joined Diamond P Sports – but this could be the next-best thing to having another Bob Frey walk into the announcer's booth."
(Story and photos courtesy NHRA.com/National Dragster)