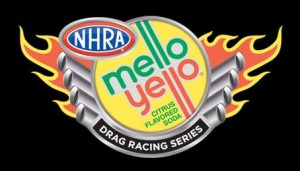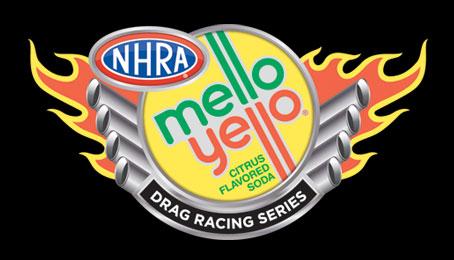 Drivers from the uniquely exciting motorsports worlds of NASCAR and NHRA will find common ground on Wednesday, April 17, when they square off to raise money for charity in a slow-pitch softball game, slated for 7:00 p.m. at CMC – Northeast Stadium in Kannapolis, N.C.
In addition, popular country recording artist Darrell Harwood will sing the national anthem prior to the game, and will then be the star of a post-game concert. Currently, a bevy of popular drivers have committed to participate in the charity softball game, while additional players may be added in the near future.
The big names from the NHRA include Top Fuel Dragster stars Tony Schumacher, Brandon Bernstein, Antron Brown, JR Todd, Shawn Langdon, Clay Millican, and Bob Vandergriff. They will be joined by a number of the brightest Funny Car competitors in the sport, including Courtney Force, Ron Capps, Del Worsham, Chad Head, and Matt Hagan.
The star-studded NASCAR team includes Kurt Busch, Martin Truex Jr., Clint Bowyer, Kasey Kahne, Matt Kenseth, Michael Waltrip, Darrell Waltrip, David Ragan, Brad Sweet, and Parker Kligerman.
Proceeds from the event will be donated to charities specifically selected by each team. The NASCAR drivers have selected The Armed Forces Foundation, while the NHRA team has designated Children's Healthcare of Atlanta.
NHRA Top Fuel driver Bob Vandergriff and NASCAR star Kurt Busch hatched the plan to set up the game, as a way to raise money for their favorite causes while giving the fans of both the circle-track and straight-line versions of auto racing a chance to see their favorite drivers up-close, in a totally different setting.
"A lot of us on the NHRA and NASCAR sides of racing know each other, but our hectic racing schedules don't allow us to get together very often," Vandergriff said. "Kurt and I started talking about this, and before you knew it we had a plan, then we were talking to our fellow drivers in each series, and it all started to come together.
"Early on in the process, the Kannapolis Intimidators minor league baseball team came on board, and once we had a professional venue in place we knew we could make this happen. Our NHRA Mello Yello Drag Racing series will be at zMAX Dragway, in Concord, on April 19-21, for the Dollar General 4-Wide Nationals, so that gave our drivers a chance to all come in a little early to do this, have some fun, raise some donations, and promote our sport.
"It will be great to generate some money for two good causes, but on top of that it's going to be a lot of fun to square off against those guys in the game and I know it's going to be great for the fans, at least in a comedy sense. We're going to have an autograph session before the game, and with the Darrell Harwood concert afterward it will be a great night for everyone in attendance.
"I do think our NASCAR brothers have one built-in advantage, though, because they already know how to keep turning left until you get back home. I'm going to have to make sure my guys don't just keep on going straight, all the way to the right field fence."
Tickets are $20 for reserved seats, $15 for general admission, and are on sale now.
(Photo courtesy NHRA/National Dragster)