New for 2014,  Sonny's all-new, billet-aluminum, single-four-barrel manifold for Sonny's Hemispherical Headed Engines.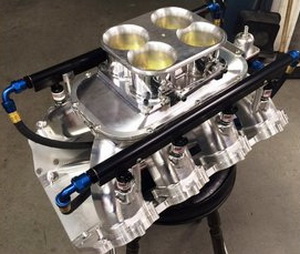 Available for various deck height applications,  features fully CNC, 5-axis machining, available for carburetor or EFI applications. Works great for Top Sportsman and Top Dragster applications.
Call Sonny's Racing Components at (434) 239-1009 for more information and pricing.