Natalie Torrence is a woman of many hats. The full-time marketing and public relations professional built a respected business from the ground up, putting a solid education and real-world experience to good use. Torrence is the owner of Innovative Creation Experts and the fire behind a growing team that is generating some of the most talked about content in drag racing. She's also a full-time mom to young Haven Charli and full-time wife to Top Fuel champion Steve Torrence.
Those successful in the drag racing arena often have roots in the sport, but that was not so for Torrence.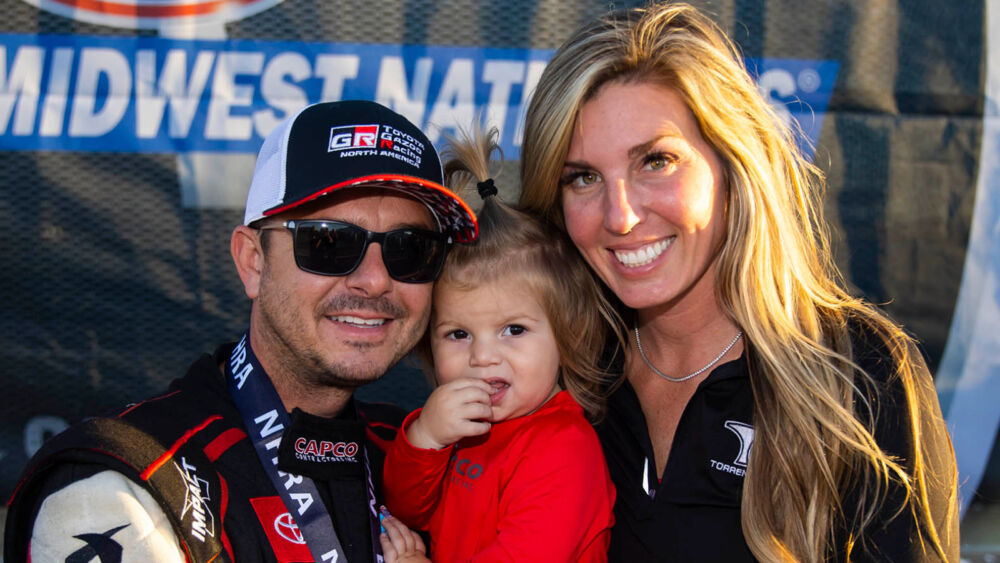 "I wish I could say I had some awesome monumental story or heritage in drag racing, but that's really not the case," she says. "I got an opportunity to work with Harley-Davidson back in 2011, and one opportunity led to another. I'd been part of the Harley-Davidson team for 10 years, and I was hoping for an additional opportunity to travel to more races and grow in my career, but that opportunity just never opened up.
"I had been actively pursuing my education during that time, and after I got a Bachelor of Science in Business Administration, I got a Masters degree in Innovative Business Strategy from University of La Verne. I was unable to find additional opportunities, but that allowed me to pivot and start a career in public relations and social media."
Torrence launched Innovative Creation Experts in 2016 and acquired her first client, Pro Stock racer and eventual champion Tanner Gray, in 2017. Towards the end of that first full-time season, her client list began to grow – and it has continued to grow in such a way that she has had to hire others to help provide the top-notch coverage that her clients expect.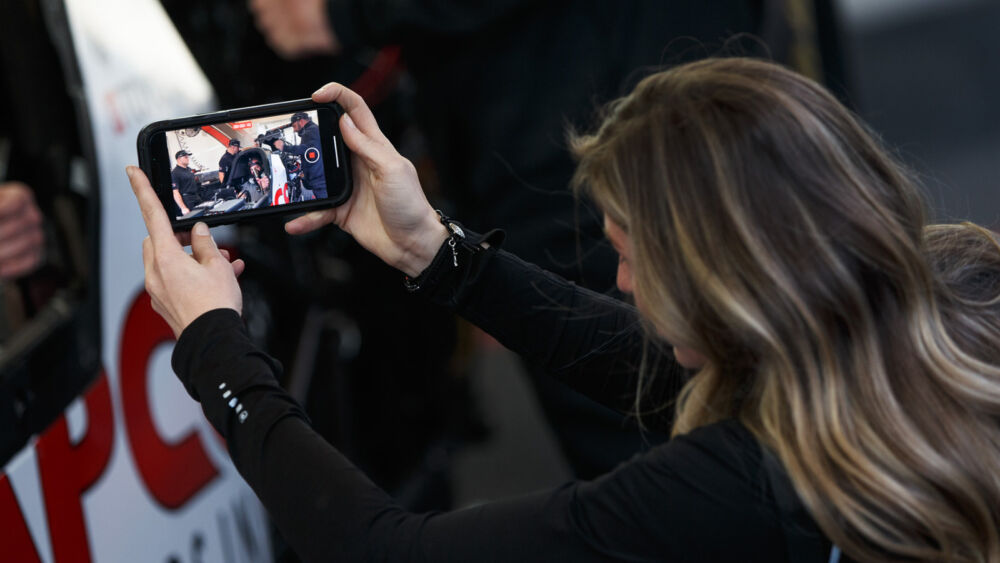 "What I didn't realize was that working with Harley-Davidson was really allowing me to create relationships that would, ultimately, foster my own business," she explains. "Through the trust of my clients, I've been able to build a larger team; there are three of us full-time now, and we'll also have three part-time in 2023.
"I wouldn't have this opportunity if the clients that started with me at the beginning didn't believe in what I was doing. They've continued to trust in my judgement and know that I'll put the right people in the right places. They know that the job will get done to my standards, if not better, with the people I have. Their trust has given me the ability to have a child and a home life in addition to having a successful career, and I'm proud that we've been able to really bring our clients to the forefront without sacrificing family."
The group that Torrence has assembled works pointedly behind-the-scenes gathering content and creating social media splashes for such top-level drivers as Top Fuel's Antron Brown, Funny Car world champion Ron Capps, Pro Stock standouts Chris and Mason McGaha, Pro Stock Motorcycle rider Eddie Krawiec, and many more in the pro ranks – as well as a growing number of NHRA Sportsman competitors.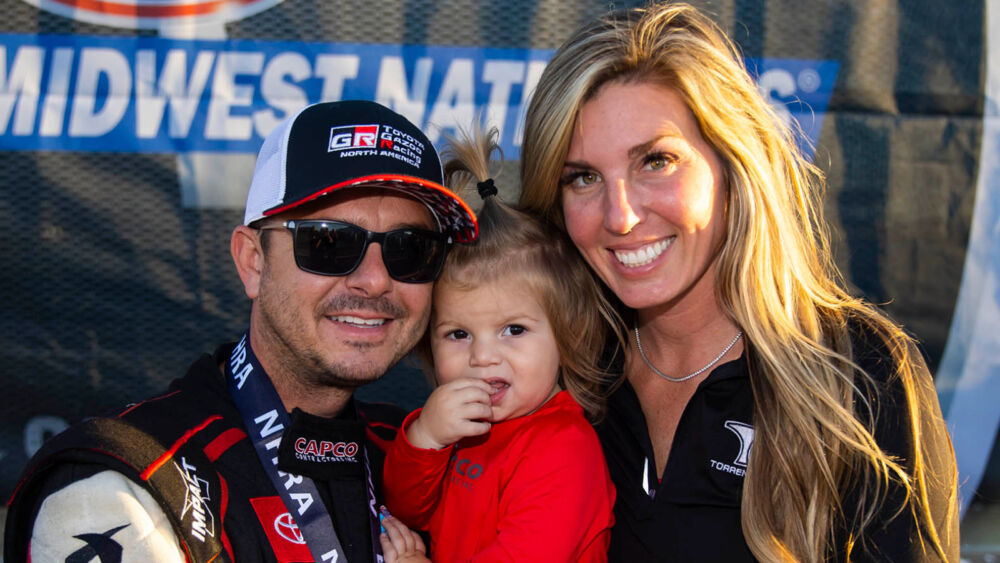 While Torrence is delighted to have such a well-rounded and happy roster of clients, she finds it even more satisfying to guide young creatives in the world of public relations and social media.
"I want the people I'm working with to be happy in their careers," she says. "I hope to bring the next generation into this business, and maybe that's people who have grown up as the son or daughter of a drag racer and are looking for their way to use their knowledge of racing in a positive way. My goal is to empower the people I work with, to bring out their creativity and let it be heard."