I've been thinking about this one for a while now. I could or should probably take my time for this blog and talk about our recent Pro Stock win just a few weeks ago in Bristol. Yes, it was awesome and I'm going to go ahead and plug the people that made it happen: Havoline – it was a HUGE weekend for them because that was a special race they hand-picked. Gas Monkey Energy, Advance Auto Parts, M&M's, and I'm now rolling with some Hot Wheels Care Products. So I have to thank all of them first, otherwise I wouldn't have an opportunity to have a life interesting enough for all two of my fans to read about!
The quick backstory – I've been racing my whole life; I love the adrenaline, the speed, the pressure to perform well, to win, and everything that comes along with competition. I'd race mopeds if that's all I had, and that's a fact. The good Lord put me in front of the right people to position me to one day have the opportunity to compete in what I have always felt is the most prestigious class in drag racing, Pro Stock. I get crazy fan mail and stuff all the time about how people want my life, the glory I get to embrace, the fame, etc. What these people don't see outside of what seems to be the perfect life I live is not only what it took to get here but what it takes to live it and maintain it.
My first season I got to race in Pro Stock is coming right up on three years ago. Actually, at this very moment back then, I just made my licensing passes for Pro Stock and was getting ready for my debut in Sonoma, California, which is actually next weekend.
We don't have a big team. In fact, it's my dad who is semi-pro at building the transmissions between rounds, fully pro at causing chaos, and always has to be working on something because he can't sit still. Then there's Holmes; he's our truck driver and clutch guy. Holmes is over 70 years old and can out-work any 17-year-old. We've got our back-half guy named Kelley, who does tires, shocks, driveshaft and general maintenance. We get our engine support from Elite Motorsports and they handle pretty much everything in front of the firewall. So basically, it's just the four us: Holmes, Kelley, my dad, and me.
I'll start at the top and work backwards on the "Behind the Scenes" details. I leave my real job usually before the sun comes up on Thursday morning to head to the airport for the race weekend. My real job is being a part of my family business where we build oil and gas flowline equipment, mainly for the frac industry. My parents and I built this company from nothing and when you say you put blood sweat and tears into something, you can damn right bet that all of ours are in it.
So it's still Thursday morning at this point and I'm headed out to the airport, which is almost two hours from where I live. I fly all day to my airport destination to then hop in the car with Holmes who met us in the car to pick us up. Holmes has already parked our transporter, so at this point we'll head out to the track to unload everything.
Setting up the trailer awning is one of the worst parts because I'm always the one that has to climb up on the roof when it's a million degrees outside, burn my knees as I hang off the edge of this 13.5-foot-tall trailer while I connect the canopy to the side or the roof. All the while I'm having the diesel generator exhaust blow in my face and imbed in the sweat I've produced thus far.
We do all of this kind of stuff on our own, setting up the pit, dropping the engine in the car, cleaning, taking out the trash, spraying Febreeze because someone stank up the bathroom in the trailer and won't own up to it. This is real world stuff, y'all! By the end of the day we are all exhausted and stop to grab dinner before we head to the hotel to shower and get some sleep.
We rarely get to do anything touristy. People always ask if I got to "so and so" when I was racing in "wherever". I get to see the airport, the racetrack, and the hotel. But hey, I'm certainly not complaining on this part because the reason I'm here is because I came to race, period.
What all did I leave behind at home? I have three dogs and a parrot that I love dearly. I'm an animal person and love all kinds of them and each of their unique personalities. I also left my house, which I'll come back to and find the yard is completely out of control. I usually spend the next three or four afternoons mowing and shredding with the tractor. I live on eight acres out in the middle of nowhere. It's straight-up a ton to try to manage it all, among my own personal never-ending projects.
I left my wife there, who is a high ranked nurse in the OR and doesn't get to take much time off. That one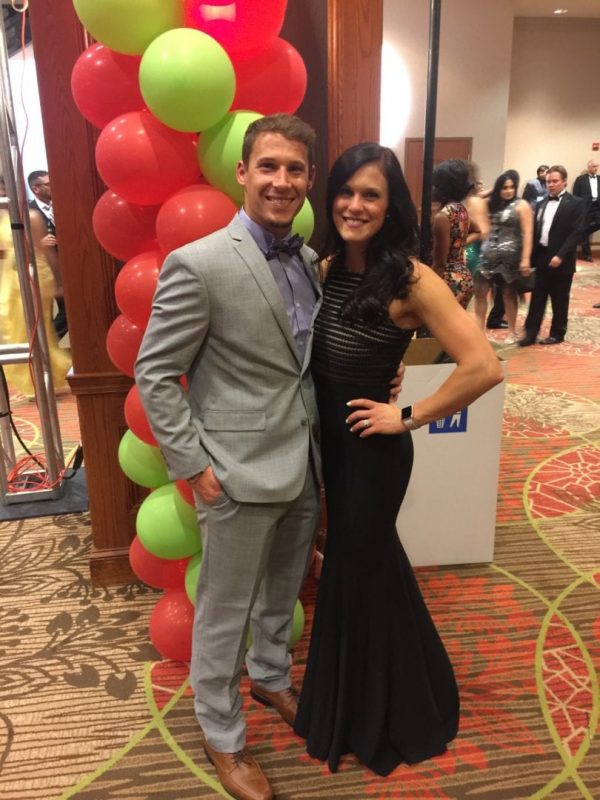 there is a whole story in itself…We've been together for 10 years, married for three. I was on the road so much that our communication became less and less and we split up for almost half of a year with no intentions to work it out, all because of the racing and how dedicated to it I was. This story could go on for the rest of the day but I'll stop there and say we are now back together and things are good.
But I also left my friends and family at home. After years of doing this, the people that you were closest to, aren't so close anymore. I've sacrificed everything to do what my dream was, I gave it all up. Some of my best friends I haven't seen in over a year. A lot of them even say I'm too famous now and don't care about them anymore. Clearly, that's not the case, but guess what I'm doing when I get home: Yard work, trying to make it to the gym, keeping up on my own personal projects (which is often yard work) still reporting in for a full time job AND trying to find sponsorship dollars to keep racing.
The whole deal with me being able to race at all is because of my sponsors. I can't afford to do it on my own. In fact, I barely have two nickels to rub together. I gave up being able to have a steady income and work Monday-Friday to try to make it big racing. Guess what? I'm still trying. It takes literally everything I have to keep going. But I keep building stronger relationships with my sponsors, starting new ones, and grinding away every single day.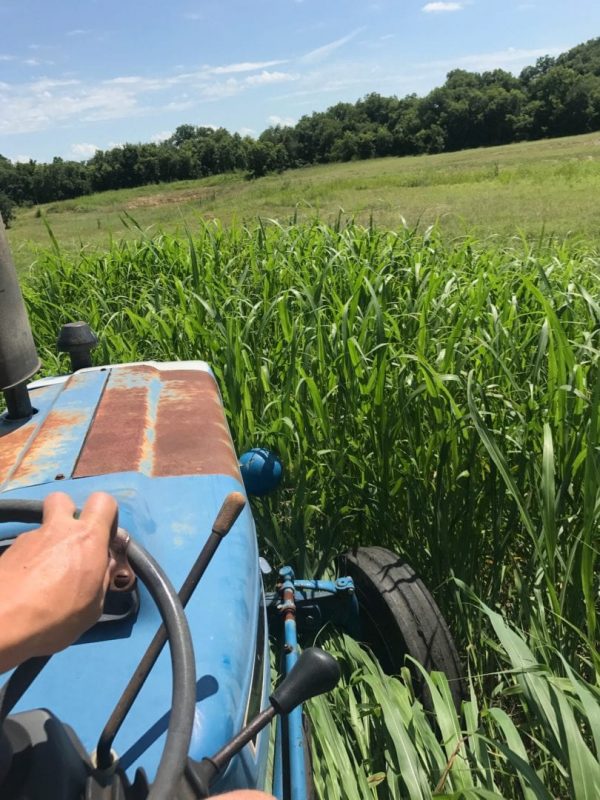 I don't have days off – ever. I can't tell you a single day this year that I just let the day pass by relaxing by the pool or drinking Mai Tais on the beach (which is another bullet point of my original marriage struggle). Oh, what I'd give to just be a hired driver and have the mindset of only having to pilot the car and not search and stress about where the next sponsorship check is coming from. Just fly out to the track, race, fly home and have the entire world by the horns like the guys in NASCAR and IndyCar. We don't make hardly any money to even win the entire national event in Pro Stock. It pays $25,000. That's a lot, right? Well, it costs us over $45,000 to race that weekend. That's why you either have to be a MULTI-millionaire and can race on your own money, or you have to have sponsors. I don't have a million pennies, much less dollars!
You absolutely have to love something like this to put up with the baggage it brings. These days, especially in NHRA drag racing, it's not so much talent that gets you in the driver's seat. It's your networking. NETWORK, not NET WORTH, usually. You, of course, have to be able to drive, but you also have to be a business person. The sponsorship deals of today's world are what's called B2B, or Business to Business; what can you bring to a business that will make them more money than it'll cost them to sponsor you? For example: Say my primary sponsor is Target. Everyone knows Target. Look at the relationships that Target has and all of their vendors. Here's how it works: Target calls Energizer; here's Target's phone call: Ring ring ring… "Oh, hi Energizer, it's Target. I have this deal I want to make with you and in turn, you can sell more batteries than ever before." "Oh yeah? How so?" says Energizer. "What we'll do is you pay us $100,000 and we will put an Energizer rack in all of the checkout lines in the store. That investment will make you $500,000 more than you were making before, just from the $100,000 you spend to move your product."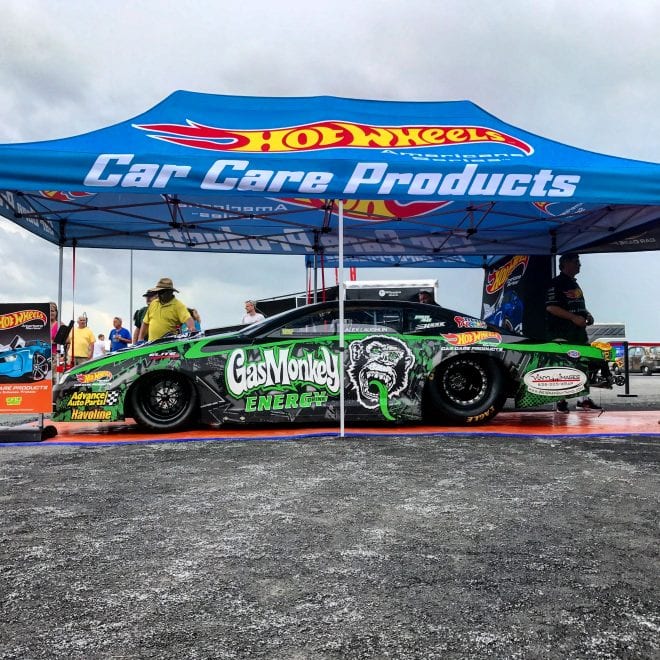 Here's what happens: Target makes $100k off Energizer, then calls Frito's, and M&M's and so on. Before you know it, they have enough money to sponsor a racecar and it they didn't spend a dime of their own money. This is the way the world of sponsorships works now. Of course, you'll have some that'll still write you a huge check to go play, but those are few and far between.
Anyhow, I hope you've enjoyed this. I hope it makes sense and doesn't seem like a rant because that's not the intention. I just think the real me is a lot more interesting than the Facebook me. I have my own set of real life problems just like everyone.
Have great day and I'll be back soon! I love you all!!!
Buy Instagram followers and likes from the social media service provider Buzzoid.com
Alex Laughlin is the driver of the Gas Monkey Energy Pro Stock Camaro and A/Fuel dragster in NHRA Mello Yello and Lucas Oil Series competition. Follow Alex on Facebook and Instagram.