One name that has been missing from the Pro Stock roster at the last four races has been Chris McGaha but probably not for the reasons you think. This weekend at the 11th annual Summit Racing Equipment NHRA Nationals, Chris McGaha will step back behind the wheel of his Harlow Sammons Chevrolet Camaro after a brief hiatus from the NHRA Mello Yello Drag Racing tour.
The NHRA Four-Wide Nationals winner was last seen in Atlanta. McGaha then took a planned break from competition to devote his time to breaking in the new Goodyear slicks that will be implemented in Chicago, focusing on their engine program, and racing with his two children Mason and Berkley.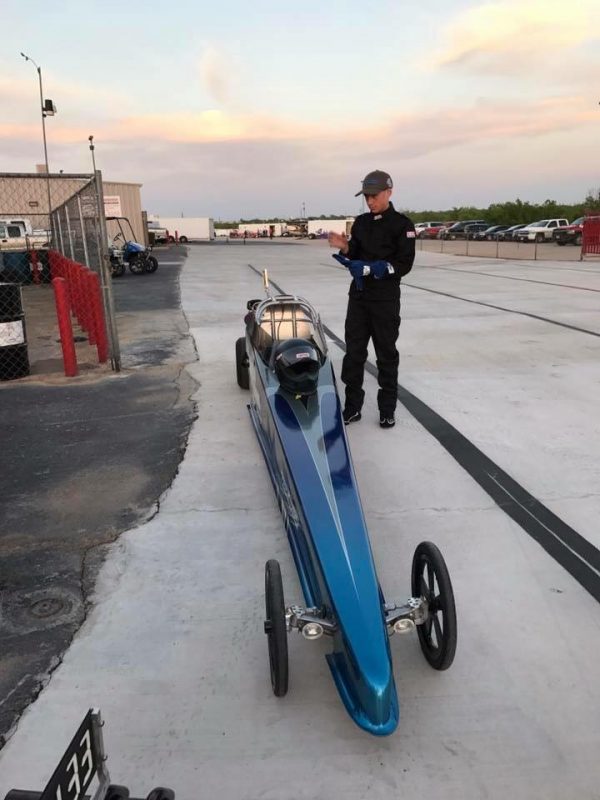 "My son Mason is almost old enough to race Pro Stock," McGaha said. "It's important that he gets seat time in any kind of racecar before that. Berkley [McGaha's daughter] and Mason race Jr. Dragsters right now but Mason will move up to a big car soon. I'm out on the road at least 24 weekends a year racing Pro Stock and it doesn't allow a lot of time to go racing with my kids. I made the decision to run a limited schedule this season to prepare for years to come racing with my family."
Mason's plan consists of racing in the Pro Stock class alongside his dad when he turns 18. A 2015 Chevrolet Camaro, previously driven by Mike Edwards, is waiting in the wings for when he's ready to take the leap.
Despite missing the last four races, Chris' early season success helped him stay in the top ten in the point standings.
"I'm really excited to be back racing in Norwalk," he added. "I watched NHRA All Access every weekend and I'm really motivated to come back out here and win again like we did a few months ago in Charlotte. Our team hopes we'll be right back where we left off in our Harlow Sammons Chevrolet Camaro."