NHRA & PDRA Top Dragster competitors Tom and Ryan Martino of Martino Motorsports revealed new marketing partners DJ Safety and Lucas Oil Products, Inc. this morning in a one-of-a-kind uniform reveal video produced by Martino Motorsports and mastermind Chris Kilroy.
"In today's society, people want to be visually stimulated. When we partnered with DJ Safety and Lucas Oil this offseason, it was a no-brainer to put this concept together to make the official announcement," states Ryan.
This season, the Martinos will be utilizing DJ Safety's seat belt and dual parachute systems on their 6-second, 215+ MPH Mac Sherrill-built Top Dragster along with a fully custom DJ Safety driving suit accented with DJ Safety arm restraints, driving shoes, gloves, and head sock for drivers Tom and Ryan Martino.
"We are known as one of the best dressed teams in all of auto racing. In our careers, we have been honored with well over twenty best appearing crew and car awards. DJ Safety goes above and beyond the 'Martino Standard' and will definitely keep our race vehicle and team fashion forward in championship appearance for 2018," adds Ryan.
Tom states, "The partnership with DJ Safety goes beyond appearance. We are partnered with DJ Safety because their products are field tested, quality inspected, and provide proven safety and protection well above the standards set in our industry. When we suit up, strap in, and reach for the chutes, there's comfort and peace of mind knowing DJ Safety's products work."
Also new to Martino Motorsports for 2018 is the addition of Lucas Oil Products, Inc.
"Our race operation has relied on Lucas Oil products for decades. When you invest large amounts of money in your race program, daily drivers, tow vehicles, etc., why wouldn't you run anything but the best to contribute to the longevity and maximum performance of your investment?" adds Tom.
"Lucas Oil is a household name that we can truly stand behind and proudly represent. We utilize Lucas Oil products from 'head to toe' in literally everything we own… even our lawn mowers, air tools, generators, and fishing rods. We can't thank Lucas Oil Products, Inc. enough for the honor and opportunity to help contribute to their continued success both on and off the track in 2018!" exclaims Ryan.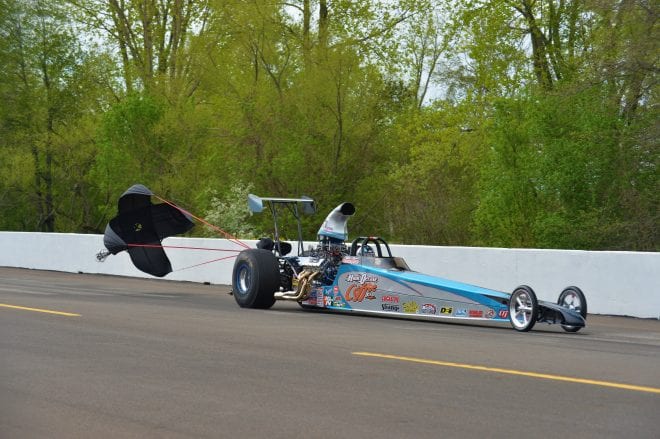 Although not featured in the uniform reveal video, Martino Motorsports has additionally brewed up the perfect blend this offseason to partner with fellow hometown powerhouse High Octane Coffee Co.
"High Octane Coffee Co. has been the official coffee choice to help supercharge Martino Motorsports since its inception in 2016. High Octane Coffee Co. combines the motorsports lifestyle with fresh, in-house roasted, small batch, craft coffee that'll have you firing on all eight cylinders," states Tom.
Ryan adds, "Seeing High Octane Coffee Co. built from the ground up has been an incredible experience. High Octane Coffee Co. is focused on the consumer and keeping every stage of their coffee-making process local from the dairy products to the one-of-a-kind, in-house roasted blends. This support-local mentality combined with the hard work put in every blend is the reason why everyone should cut the chord and experience the difference with High Octane!"
For more information on where you can fuel your life with High Octane Coffee Co. products and for franchising opportunities please visit www.gethighoctanecoffee.com and/or "highoctanecoffee" on Facebook and Instagram.
"We would be remiss if we didn't thank long-time associates K&N Filters, NGK Spark Plugs, Mickey Thompson Performance Wheels & Tires, Meguiar's, Bell Racing USA, Fel-Pro Performance, TCI Automotive, Strange Engineering, CFM Performance Carburetors, Rossler Transmissions, Salt Life Sport Optics, Design Engineering, Inc., XS Power Batteries, Victory1 Performance, Mac Sherrill Race Cars, Pier Graphics, Haus Auto Group, Applied Racing Components (ARC), R&R Autobody, and Wiseco Performance, for their continued support and dedication heading into our 2018 race season. This is an A1 loyal group of associates that keeps our race program on the road to success from sun up to sun down, year-after-year, 24/7/365," concludes Ryan.
For breaking news and daily updates, you can follow the Martinos' adventures this season on Instagram, Facebook, and YouTube @MartinoMotorsports and on Twitter @MartinoRacing