As a driver, California's Kyle Seipel is one of the most accomplished racers in the history of NHRA's Pacific Division with a stunning 22 Division 7 titles. As a promoter, he is co-host to some of the richest races in the bracket racing world: the Spring Fling races at Bristol and Las Vegas. Seipel is deeply passionate about the sport, and it shows through his work on and off the track.
A passion for drag racing runs in the Seipel family, as Kyle proudly points out his parents' longstanding involvement.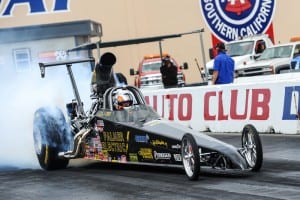 "Believe it or not, my dad has bracket raced the same car since 1958. My mom has run two different drag strips out here in Northern California since 1982, so we've been doing this for a long time, that's for sure. My dad is 79 and my mom is 73, and she's still the drag strip manager at Sonoma Raceway. Those two people love drag racing more than anyone else I've ever met."
Kyle followed in the footsteps of his father, Ted, when he started racing at age 12 and the father-and-son duo competed as a four-car team during the late-'80s and early-1990s. Seipel's résumé boasts 10 NHRA Lucas Oil Series Division 7 championships and 12 Division 7 E.T. Finals titles, all acquired before he turned 30 years old. Racing in Super Comp, Super Gas and Super Stock, Seipel won six of those titles as double-ups in three consecutive seasons. His success isn't limited to NHRA competition, though; in 2007 Seipel defeated close friends and hugely successful sportsman racers Jeg Coughlin, Jr. and Peter Biondo in the late rounds of the Thanksgiving Bracket Nationals to take home a $45,000 pay check.
For the past decade or so, Seipel has competed on a limited schedule, but he's still a serious player whenever he shows up to race. Driving for Justin Lamb and his Henderson, Nevada-based family operation, he started off 2015 with a win in Stock Eliminator at the Phoenix national event. The second-generation driver also won in Top Dragster and runnered-up in Stock at the Las Vegas divisional and Sonoma Nationals, joining an exclusive list of drivers who have won at the national level in five different classes. Lamb joined him in the winner's circle at some of those races, too, so the partnership has proven to be a successful one.
"It's a cool deal. They give me two cars that are probably some of the best vehicles out at the track. We try to help each other as much as possible. We race four to five cars at every event, including the Comp car Justin drives for a team out of Canada. Justin's sister, Ryen, also races. We work real well together as a team. Justin was able to win at Sonoma, also. He won at Phoenix, too. I get just as much satisfaction seeing him win as I do if I get in the winner's circle," Seipel says.
As if driving two of the top-contending sportsman cars on the West Coast isn't enough, Seipel also co-promotes the Spring Fling bracket races with Biondo. Six years ago, the best friends went into business together to promote the first Spring Fling at Bristol Dragway in Tennessee. A second event was added in Las Vegas two years ago to give West Coast bracket racers a chance to compete on a big stage with even bigger prizes.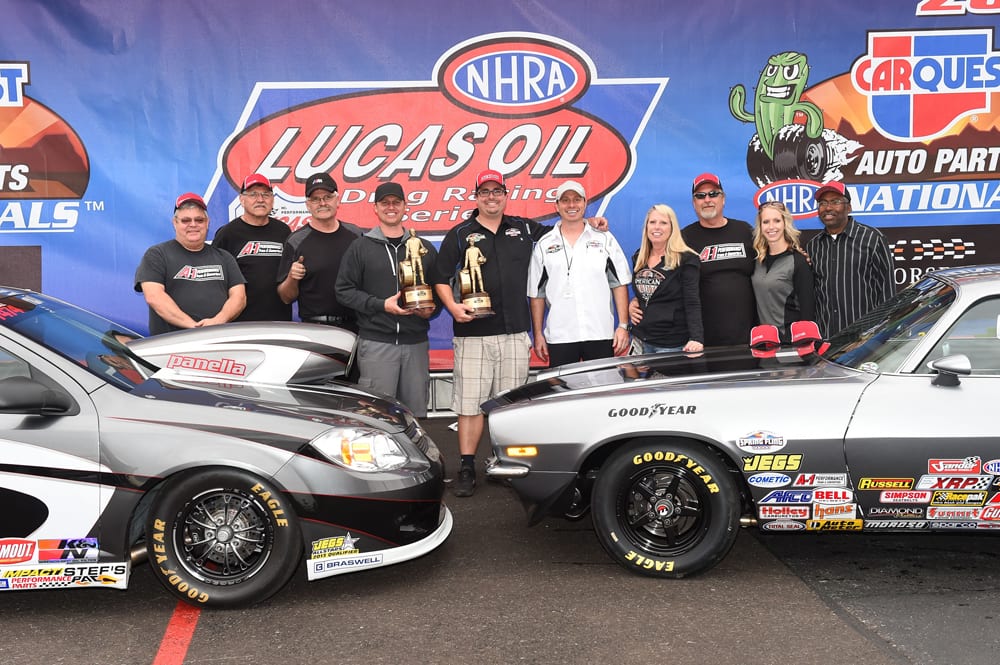 "We spend about nine months a year trying to get as many manufacturers as possible to support the race. We were fortunate this year that, on top of the prize money we guarantee regardless of car count, we had over $50,000 worth of manufacturer giveaways to give away to the racers at both events. That's something we're very proud of. We do as much as we can to give good value to the manufacturers and the racers."
The 2015 Spring Fling races were considered a resounding success by everyone involved, with 388 entries at Bristol and a whopping 480 cars entered at Vegas. The Sin City event is expected to grow even more next year, due in part to Seipel and Biondo's latest creation, the Spring Fling Million. Four of the five days will be contested as they have in the past, but Saturday's race will have a 100-percent-guaranteed payout of $100,000 to the winner, $50,000 to the runner-up and $1,000 round money starting at the third round. The purse will increase accordingly with the car count, hence the Spring Fling Million title.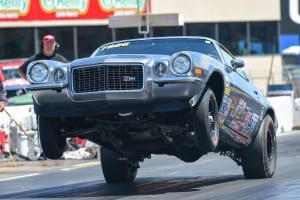 "Five years ago, if Peter and I sat down at dinner and said we were going to have a million-dollar bracket race we both would've thought we were completely crazy. We tested the market to some extent this year where we had a $2,000-to-enter bracket race that was $50,000 to win. We took 32 entries and very well could've taken 70 or 80 cars. We used that as a gauge to see if this type of high-dollar event could work on the West Coast.
"It's definitely a gamble," Seipel admits. "We're taking a proven product and we're altering it somewhat. One day is going to be completely different than what we've done in the past. We believe in the racers and the racers seem to believe in us. We're willing to take that gamble."
As much as it is a business venture, putting on the Spring Fling races is a passion project for Seipel, one from which he enjoys immense gratification.
"I would say promoting the races gives me a lot more satisfaction (than racing). I've been racing since I was 12 years old, so a little over 30 years, and I've been fortunate enough to have some success. That being said, when you put your heart and soul into something for nine months with your best friend, it's very gratifying when it goes well," he says.
"It sounds kind of weird, but it's real similar to having a baby. You work nine months, you don't know how it's going to come out, and when you open the gates and you see hundreds of racers come into the track within the first couple hours … I've shown more emotion then than I ever will winning a race."