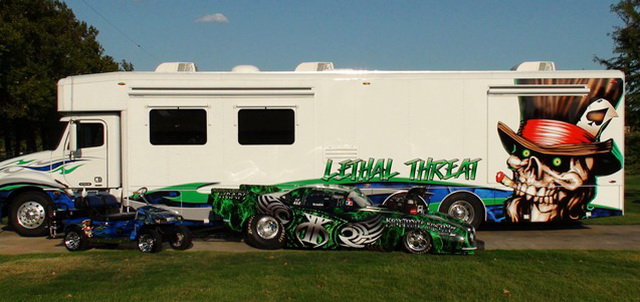 Lethal Threat Racing, fielding the American Drag Racing League (ADRL) Pro Extreme entries of Todd Martin and Brandon Pesz, is pleased to announce major backing from Kryptonite Kustomz for the rest of the 2012 ADRL racing season.
"This is amazing; it is so difficult to find a marketing partner at any time, but to join forces with Chris Davis and Kryptonite Kustomz this late in the season I think really showcases the value of our team," said team owner Martin, who drives a supercharged '68 Mustang on the 10-race ADRL trail.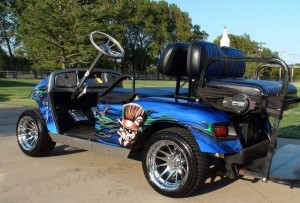 Based in Broken Arrow, Oklahoma, Kryptonite Kustomz specializes in the complete process of concept, design, printing and installation of custom vehicle graphics and wraps.
"Kryptonite Kustomz is so excited to be a part of Lethal Threat Racing and the ADRL experience," Davis said. "We are coming to the ADRL race in Memphis (Sep. 7-8), and have never before attended a race of this magnitude. We look forward to answering any and all questions about vinyl wraps or design."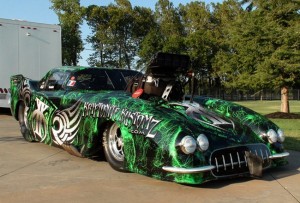 Martin stressed that he and his crew members have always taken great pride in the appearance of their race cars and everything associated with the team.
"We firmly believe in Kryptonite's catch phrase: 'There is no second chance at a first impression,'" Martin said. "And now with our motorhome, golf cart and the '58 Corvette that Brandon drives all sporting a brand-new, coordinated Kryptonite Kustomz theme, I think everyone will agree we've been able to take things to the next level."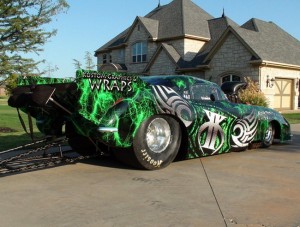 Pesz, who reached the semi-finals at the most recent ADRL event, early last month in Charlotte, said he's looking forward to this weekend in Memphis.
"It is nice to have a new look for the remaining part of the season and help Kryptonite Kustomz get noticed for the great work they do," Pesz said. "I also feel like we really are a Lethal Threat to win, so hopefully we can take Chris and the guys from Kryptonite to the winner's circle real soon.
(Photos courtesy Lethal Threat Racing; Click to enlarge)