Doug Kalitta ran his career best elapsed time to lead Top Fuel qualifying Friday at the 57th annual NHRA Circle K Winternationals at Auto Club Raceway at Pomona. Due to weather, only Pro Stock was able to run both rounds of qualifying. Rain began halfway through the Funny Car second session before NHRA officials concluded racing activities.
Matt Hagan (Funny Car) and Greg Anderson (Pro Stock) were also qualifying leaders in their respective categories at the season opening event of the 24-race 2017 NHRA Mello Yello Drag Racing Series.
In the only Top Fuel qualifying session, Kalitta piloted his Mac Tools dragster to a 3.697-second pass at 325.69 mph to head into Saturday's qualifying in the No. 1 spot.
"We definitely always love running out here. Pomona, with just the history, is probably one of the coolest tracks on the circuit," Kalitta said. "We finished off strong last year and I'm real relieved that the thing had a nice strong run the first qualifying session. It put up a good number. Just a lot of excitement and good way to start for a Friday with only the one run."
Brittany Force holds the second spot with a 3.706 at 322.42 in her Monster Energy dragster, eight-time champ Tony Schumacher and his U.S. Army dragster are third with a 3.729 at 325.06 and rookie Troy Coughlin Jr. is fourth with a 3.730 at 322.81 in the SealMaster dragster.
Hagan led Funny Car with a 3.840 at 330.15 in the first session of qualifying in his Mopar Express Lane Dodge Charger R/T.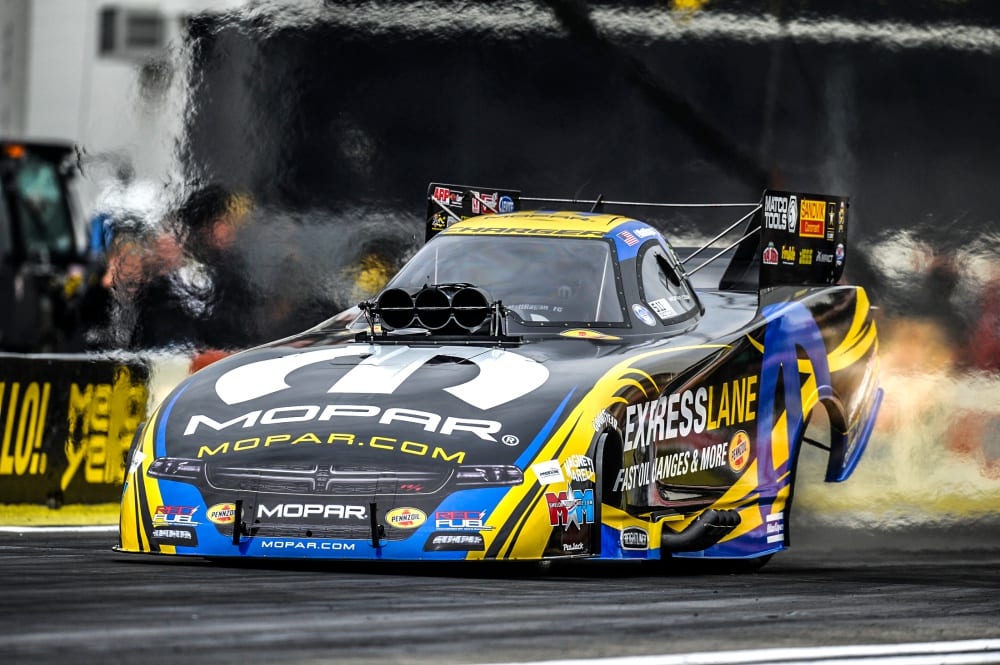 "It's been a long winter," Hagan said. "I've been chomping at the bit to put a mouth piece in and put a helmet on. I've had a lot of frustration and I was ready to take it out on the race track. It's really nice to come out here and roll out of the box and run an .84. It was one of those runs where you knew you had to get it in so it's a pressure filled situation. It needs to get it down the race track because you need to get qualified and you have the rain coming in."
Courtney Force with her newly sponsored Advance Auto Parts Chevy Camaro qualified second with a 3.849 at 330.23 in the first session and Tim Wilkerson and his revamped Levi, Ray & Shoup Ford Shelby Mustang jumped from 13th to third with his second round run of 3.857 at 322.65.
In Pro Stock, Anderson powered his Summit Racing Equipment Chevy Camaro to a 6.557 at 210.60 in the second session to lead the category.
"We had a great racetrack today," Anderson said. "It's fun to drive a car when the weather is like this.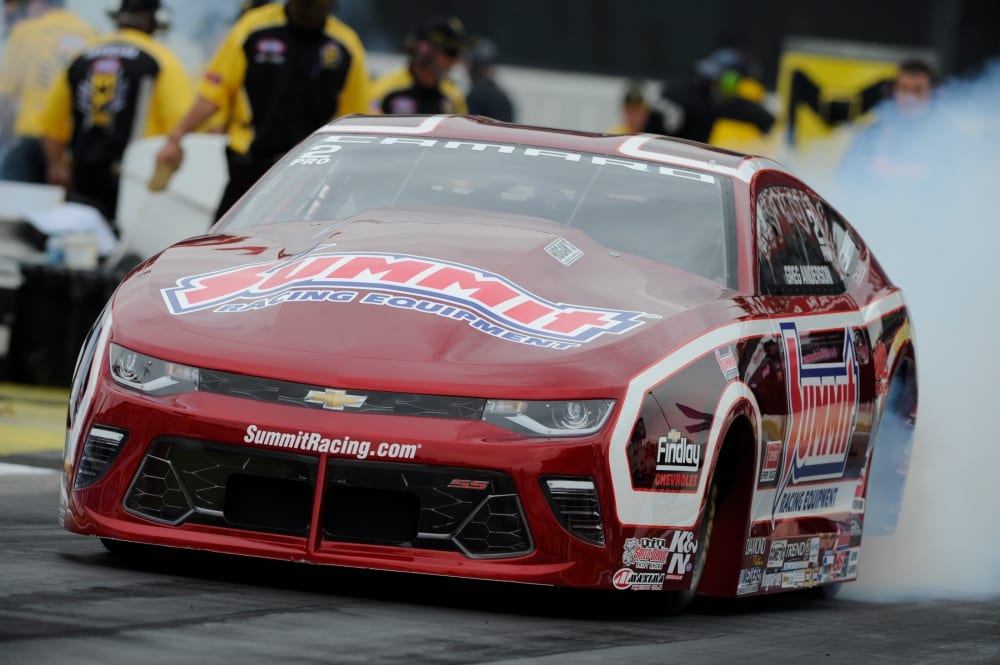 You throw everything you got at the race car and the racetrack holds it. So that's what we did today and tomorrow will be a different day. Sunday will be completely different, we'll probably see sun on Sunday. So it will be a whole different deal going through the weekend but today, we're king."
Anderson's teammate and defending world champion Jason Line followed with a 6.563 at 210.93 in his Summit Racing Camaro during the second session and two-time world champion Erica Enders, who is back in an Elite Motorsports Chevy Camaro ran a 6.567 at 210.60.
Qualifying for the Circle K Winternationals continues Saturday with the first session set for 12:30 p.m. and second session at 3:30 p.m.