Race promoters of the 2023 Drag Illustrated World Series of Pro Mod announced today the added feature of the World Series of Pro Mod Friday Night to the event's line-up. WSOPM Friday Night will allow the invited drivers to call out and grudge-race fellow drivers.
"How do you make the biggest, richest Pro Mod race in the history of the known universe even bigger? Even better? You make sure that the matchups the fans want to see happen, and that's what we're doing during WSOPM Friday Night," explained Wes Buck, WSOPM Promoter and Drag Illustrated Founder and Creative Director. "We're working with our racers to organize as many grudge races as possible during the second session of qualifying under the lights at Bradenton Motorsports Park."
Grudge racing, Friday night, under the lights on March 3, will be an experience like none other for the highly competitive Pro Mod racers and the fans. As a matter of fact, several invited WSOPM drivers have already made callouts – some Buck refers to as "dream matchups."
"We have a few titanic races already set up and will be announcing more in the coming days and weeks. Friday night, we'll see four-time, reigning and defending PDRA Pro Nitrous world champion Jim 'Jimmy Winlights' Halsey line up with heavy hitter Jay Cox and his famed-and-feared 'Pumpkin' '69 Camaro," continued Buck. "We're also getting a rematch of the $10,000 grudge race between Lyle Barnett and JR Gray that went down at the Snowbird Outlaw Nationals late last year."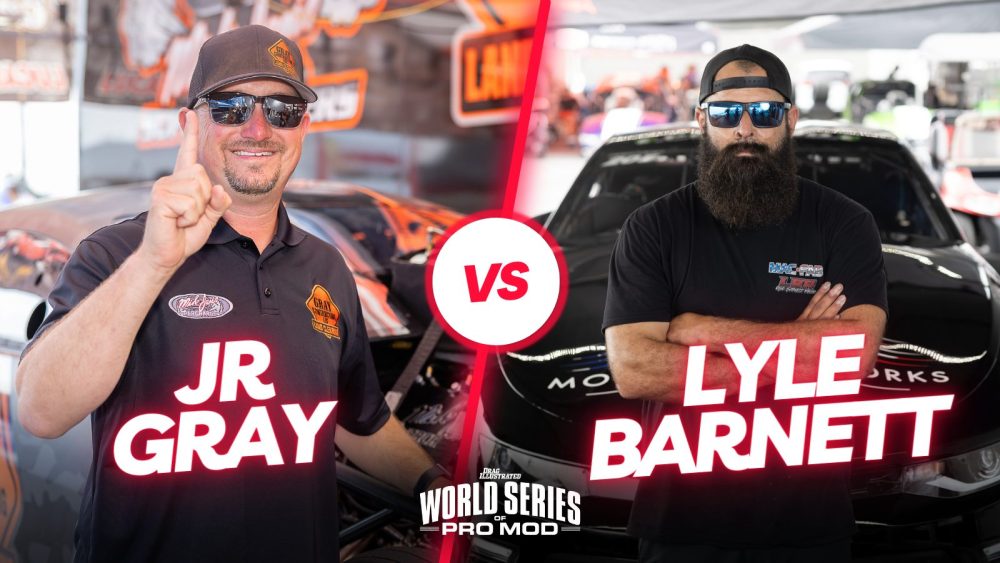 WSOPM Friday Night will give the drivers a chance to race who they might not get to in the main event and allow fans to see the best doorslammer racing in the world in a different format.
"The fans want to see these races, and while we may ultimately see them on race day, a little bit of history – even recent history – only adds to the storyline," Buck said.
Additionally, Buck has encouraged the WSOPM Pro Mod drivers to call out who they want to race during the night show on Friday. Drag Illustrated will continue to announce the matchups as they happen.
For more information and to purchase tickets to the Drag Illustrated World Series of Pro Mod, visit www.WorldSeriesofProMod.com. Additionally, fans will be able to rewatch all of the action on CBS Sports in April.