After the first two races of the 2023 Professional Drag Racers Association (PDRA) season, Fulton Competition Engines, Pro Line Racing, and Allen Competition Engines have emerged as the early leaders in the series' engine builder challenge programs. Fulton, the reigning Structural Concrete Nitrous Wars champion, is on top yet again, with Pro Line leading in Boost Wars and Allen leading in Horsepower Wars.
This season, the PDRA engine builder challenge program rewards the top engine builders and their respective drivers through a season-long competition. At each race on the schedule, the top four qualified drivers/engine builders from the previous event square off in a two-round shootout in qualifying. The winning driver earns four points for their engine builder, the runner-up earns three points, and so on.
In Nitrous Wars, four-time and defending Switzer Dynamics Pro Nitrous world champion Jim Halsey has swept the first two races in his Fulton-powered "Daddy Shark" '68 Camaro. He defeated Albert Racing Engines' Dane Wood in the final round at the East Coast Nationals at GALOT Motorsports Park and Pat Musi Racing Engines' Jay Cox in the final at the Mid-Atlantic Showdown at Virginia Motorsports Park. Albert and Musi are tied for second with five points each, and Sonny's Racing Engines is also on the board with two points.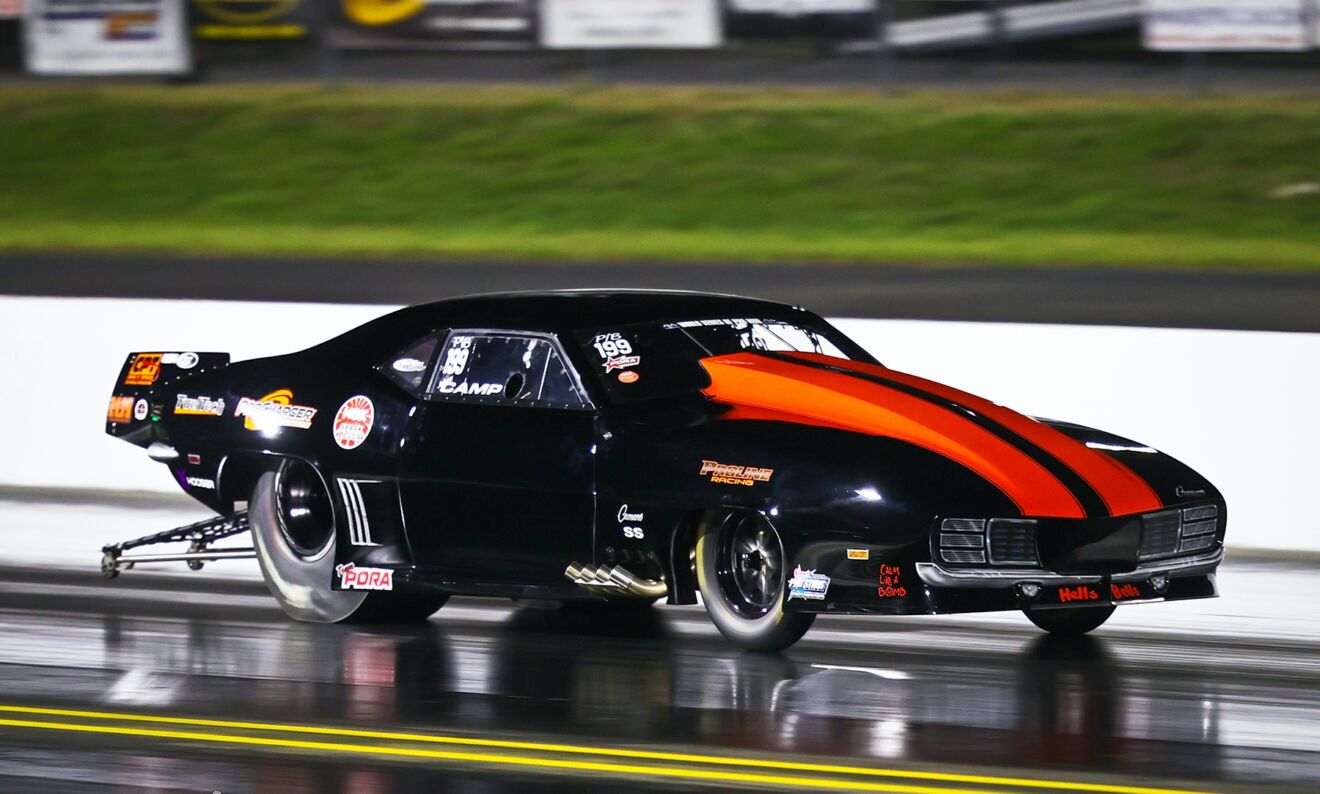 Over in WS Construction Pro Boost presented by P2 Contracting and Ty-Drive, Team Pro Line leads Boost Wars with six points. Johnny Camp in his ProCharged "Hells Bells" '69 Camaro earned four of those points with his win at GALOT, while Travis Harvey added another two at Virginia. Kurt Steding earned five points for WYO Motorsports, and Spencer Hyde picked up four for Noonan Race Engineering by winning at Virginia. Elite Performance and Mike Stawicki Racing are just outside the top three with three points and two points, respectively.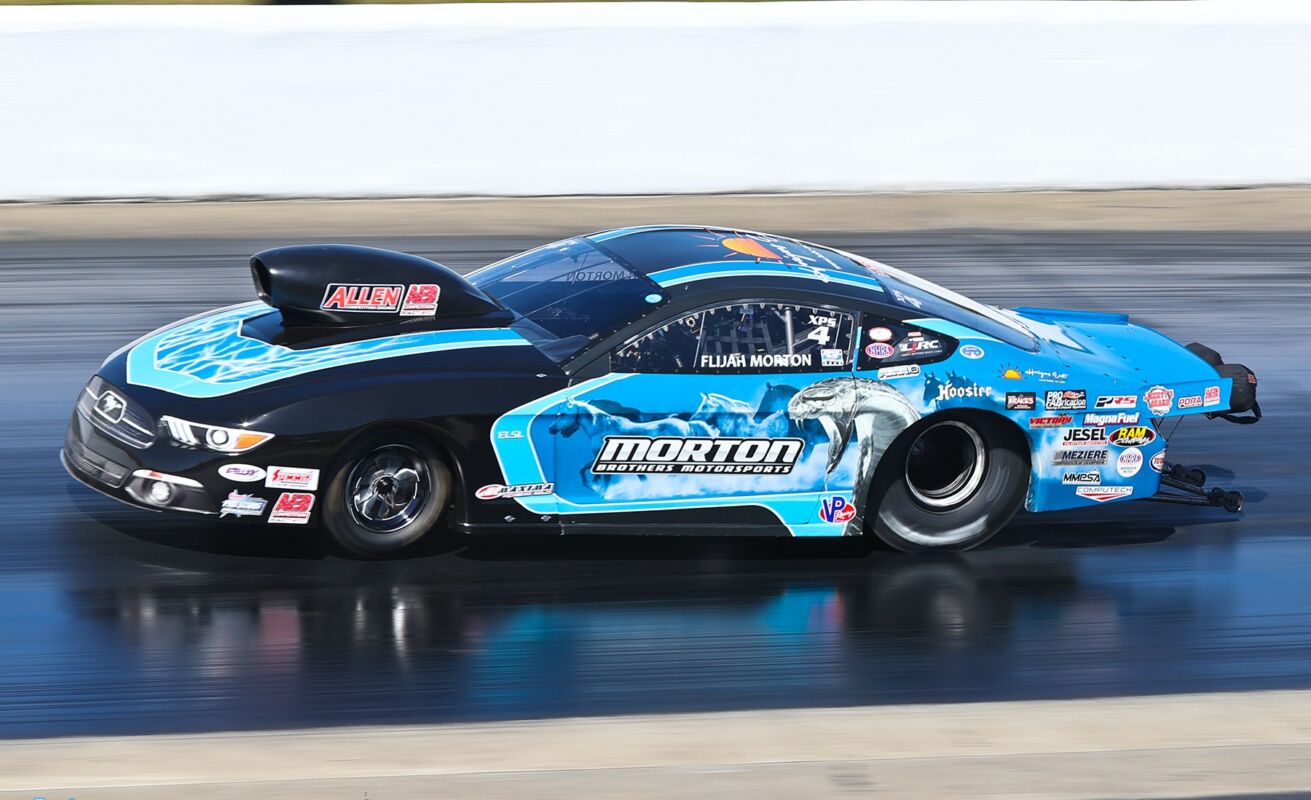 Horsepower Wars in Liberty's Gears Extreme Pro Stock presented by AED Competition has seen Elijah Morton win both events, collecting eight points for Allen Competition Engines in his Morton Brothers Motorsports '19 Mustang. Two-time and reigning world champion Johnny Pluchino was the runner-up at both events, putting Jon Kaase Racing Engines in second with six points. Sonny's Racing Engines is in third with four points thanks to 2021 world champion Chris Powers. DRC Racing Engines and 3V Performance both have one point.
Matchups for the next race on the PDRA tour, the DeCerbo Construction American Doorslammer Challenge presented by Callies at Summit Motorsports Park, are determined by the qualifying order from the Mid-Atlantic Showdown presented by Classic Graphix. Each class will have an alternate in case one of the top four is not in attendance. If the top qualified team member does not attend, the next top qualified team member from the Mid-Atlantic Showdown qualifying sheet will take the top spot.
Structural Concrete Nitrous Wars:
Jim Halsey (Team Fulton) vs. 4. Chris Rini (Team Buck)
Fredy Scriba (Team Musi) vs. 3. Travis Harvey (Team Sonny's).
Alternate: Dane Wood (Team Albert)
Boost Wars:
Travis Harvey (Team Pro Line) vs. 4. Melanie Salemi (Team MSR)
Joe Albrecht (Team Disomma) vs. 3. Kurt Steding (Team WYO).
Alternate: Chuck Ulsch (Team Roche)
Horsepower Wars:
Johnny Pluchino (Team Kaase) vs. 4. Dillon Voss (Team Voss)
Elijah Morton (Team Allen) vs. 3. Matt Giangrande (Team Sonny's).
Alternate: Jeremy Huffman (Team 3V)
For more info on the PDRA engine builder challenges, visit https://www.pdra660.com/competition/ebc/.