When Mike Salinas brought in the likes of Brian Husen, Alan Johnson and Arron Cave to his Scrappers Racing Top Fuel team this year, he did so knowing their outstanding track records.
But in the midst of making several strong runs during last week's preseason testing at Phoenix, Salinas came away even more impressed with the group's precision and work ethic. It simply adds to Salinas' confidence level heading into this weekend's 2019 opener, the Lucas Oil NHRA Winternationals at Auto Club Raceway at Pomona, and continues the steady ascension his team is already on barley a month into the calendar year.
"These guys are no joke. They're total pros," Salinas said. "Everything was done in a timely fashion and the turnaround times were unlike anything I've ever seen. It's a real professional team and everyone did a great job. It's really cool to watch the way they work together."
Even during the test session, the team moved with a steady hum, showcasing the type of rhythm and teamwork of a group that's already worked together for a number of years.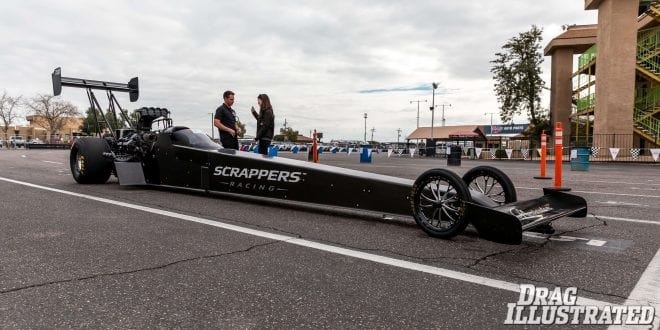 Salinas went as quick as 3.747 at 296.24 mph as the team had planned on early shutoffs the entire time. The plan worked close to perfection, as the car ran well on nearly every pass, adding to the momentum heading into Pomona.
With Husen serving as the tuner and Johnson as the tuning advisor, Salinas could tell a noted difference in the performance of the car, something the California native hopes continues throughout 2019.
"We did some really nice things and I'm happy with the results," Salinas said. "I felt comfortable in the car, it drove well, there's good parts in it and there's a lot left in it. I'm real happy heading into Pomona and I think we have a great team and a great racecar."
That puts the onus squarely on Salinas' shoulders and he's ready to accept that challenge, especially with a solid 2018 under his belt.
In his second season in Top Fuel and first full season in the talent-heavy class, Salinas made a strong impression, advancing to a final round and finishing seventh in points. He also qualified No. 1 at the U.S. Nationals and posted career bests of 3.72 and 331.12 mph, but expectations are far bigger in 2019 as Salinas searches for his first victory and a run at a championship.
With the improvements on the car and in parts, along with the talent surrounding him, it's a combination Salinas doesn't want to waste.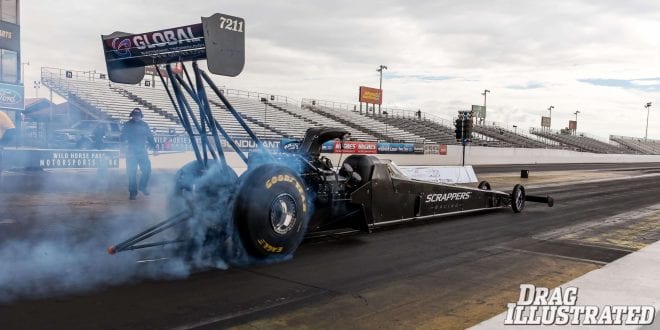 "I can do my job now and I'm working on things inside the cockpit," Salinas said. "The way I look at it, I don't want to be the weak link. I'm working hard to make sure that's not the case. But I love that. It's nice to not have to worry about the car. This is the best car I've ever been in."
A quick start at Pomona would be ideal, and it's a track that already holds a number of special memories for Salinas.
Running a 7.60 Index nostalgia car, Salinas made his first trip down a racetrack at the historic facility years ago. Fast-forward to the present and Salinas has big goals at the NHRA's annual iconic opener at Pomona and the rest of the 2019 season.
"I'm very excited for Pomona and I can't wait to get there with this team," Salinas said. "It's going to be neat to show the world what we're capable of."