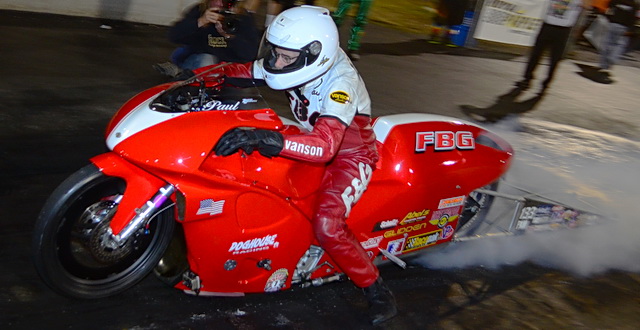 Officials from the American Drag Racing League (ADRL) announced Feb. 25, that high-performance motorcycle drag race company Fast By Gast will sponsor the low qualifier award in the Pro Extreme Motorcycle (PXM) class for the 2013 ADRL Tour. The low qualifier in Pro Extreme Motorcycle will be awarded $250 courtesy of FBG.
"When it comes to Pro Extreme Motorcycle the ADRL is the place to race," said Fast by Gast owner Paul Gast.
"Everyone we have talked to is super excited about the 2013 ADRL Tour and I for one cannot wait for the season to get started."
"Paul has been a loyal competitor and sponsor of our Pro Extreme Motorcycle class since its inception," said ADRL President Kenny Nowling.
"Pro Extreme Motorcycle is one of our most popular classes and I know that I speak for everyone involved when I say thank you to Paul and everyone at Fast by Gast for their continued support."