EDR Motorsports is pleased to announce a partnership with MRCOOL for the upcoming 2023 drag racing season, marking the third season in a row for the duo. EDR Motorsports is a motorsport marketing company owned by Gary, Josh, and Zac Fulcher with a home base in Kentucky. MRCOOL is a well-known heating and air conditioning (HVAC) company that boasts over 20 years of business expertise. Together, they hope to bring new energy to the world of drag racing by becoming a dynamic team with a winning force to be reckoned with.
Both organizations are committed to excellence and passionate about delivering exceptional results. MRCOOL has become a trusted name in the industry by focusing on top-notch service and high-quality products. EDR Motorsports is known for its professionalism and for putting people first, which perfectly complements the dedication to providing reliable, efficient heating and cooling solutions by MRCOOL. One of the key benefits of this partnership is accessing resources that both organizations bring to the table.
EDR Motorsports will have access to the latest HVAC technology and expertise which in turn allows them to create a comfortable and safe racing environment for drivers and crew members. Additionally, MRCOOL will be able to tap into EDR Motorsports' expertise in the motorsports industry and gain valuable insight regarding the latest racing technologies and techniques. EDR Motorsports co-owner, Zac Fulcher, will display MRCOOL's eye-catching brand alongside his 2005 Super Mod Chevrolet Cavalier, a move that is sure to turn heads on and off the track.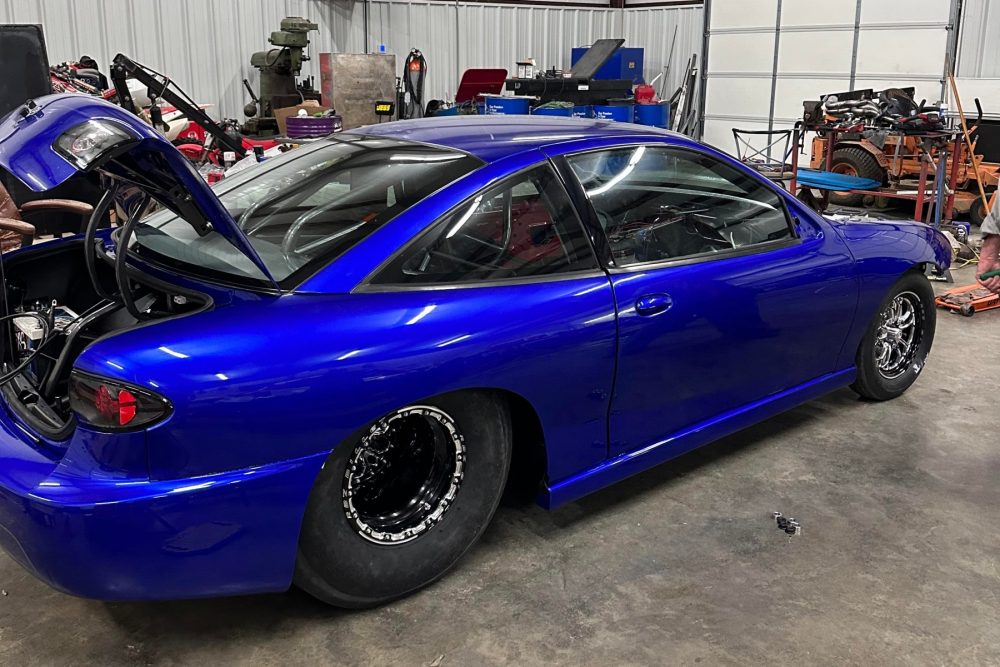 Fulcher elaborates on the agreement by saying, "EDR Motorsports is very excited about the upcoming race season and continuing to work with MRCOOL. This partnership is a testament to the team's commitment to excellence, the desire to work with like-minded organizations, and creating a buzz in the racing world. I believe it's a win-win for both of our companies!"
Similarly, the folks at MRCOOL are also enthused about the potential created by this joint venture. "We are excited to sponsor Zac throughout the 2023 racing season. Through this partnership, we will be introduced to a new demographic and Zac will be supported on his way toward gold. Every race means another chance for MRCOOL to grow, and we are looking forward to a season of wins…for both Zac and MRCOOL," says Matthew Seabaugh, Director of Business Development at MRCOOL.
For more information on EDR Motorsports, visit www.edrmotorsports.com or follow their Facebook page.
To find out more about MRCOOL, visit their website at www.mrcool.com or follow them on Facebook.