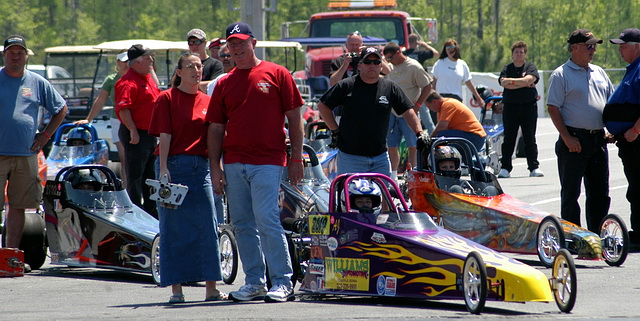 During last month's Ford NHRA Thunder Valley Nationals in Bristol, Blake Alexander made his Bristol debut behind the wheel of a nitro Funny Car. It wasn't his first trip through Thunder Valley, however, as Alexander is just one of the many professional racers who started a career in Junior Dragsters.
During the July 23-28 NHRA Junior Drag Racing League Eastern Conference Finals presented by Viperizer Racing, many young drivers just like Alexander will take to the track in hopes of jump-starting their NHRA career.
More than 500 racers from NHRA Divisions 1, 2 and 3, and select tracks in Division 4, will compete in the event. While most people think of stick-and-ball sports when it comes to youth competition, the Jr. Drag Racing League Eastern Conference Finals brings in a large number of aspiring competitors itself.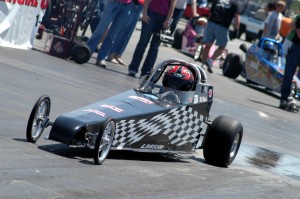 "Many people don't realize that this event is one of the largest youth sporting events in the region" said Jerry Caldwell, Executive Vice-President and General Manager of Bristol Dragway. "Several big names in NHRA competition began their careers racing Junior Dragsters. It is possible that we'll see some of NHRA's future stars racing in Thunder Valley during the Eastern Conference Finals. For race fans, this is a great opportunity to see some of them earn their first national event victories."
Competitors drive half-scale dragsters powered by five-horsepower engines capable of reaching speeds up to 85 mph. Drivers will be racing for team and individual honors, as well as a share of U.S. Savings Bonds valued at nearly $100,000. Final eliminations begin on Friday at 2 p.m., and continue on Saturday at 10 a.m.
Professional competitors Spencer Massey, Shawn Langdon, Erica Enders and Alexander are among the league's graduates currently competing in the NHRA Full Throttle Drag Racing Series.
Bristol Dragway officials have planned several events throughout the week for the racers including a cookout, free tours of Bristol Motor Speedway and various games and activities designed to help competitors have fun when not racing.
In addition, the Thompson Metal Monster Truck Madness presented by Beef O' Brady's Family Sports Restaurant is scheduled to take place inside BMS on Saturday night, July 28.
Each NHRA member track may send up to three teams of 10 racers to participate in the race. Team members earn points for their home track, with the top scoring team winning the conference final.
Individual winners in each of the eight age categories—8-9, 10, 11, 12, 13, 14, 15, 16-17— receive a $5,000 savings bond and the "Wally" trophy. Each member of the top scoring team will receive a $300 savings bond and a Wally.
(Photos by Ian Tocher; Click to enlarge)