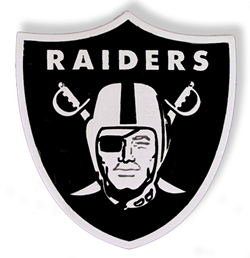 Looking for a free agent to sign, the NFL's Oakland Raiders found their man . . . .at Maple Grove Raceway!
Billy Boyko, who has come to Maple Grove with his racing family for years, just wrapped up an all-star football career at Lehigh University, where he earned all-league honors.
A linebacker, the 6-foot-2, 239-pound Boyko had a team-high 104 tackles for the Mountain Hawks last fall and attracted the attention of NFL scouts. He specifically caught the eyes of the Raiders during a "Pro Day" held by Lehigh in March in which scouts watched Boyko and other potential NFL players go through various drills.
"In the NFL, nothing is guaranteed and there's a lot of work to do," Boyko said, "but I'm excited to get the work done and prove myself."
During the last day of the NFL Draft on Saturday, Boyko helped work on his father's dragster during the season opener of the Sunoco Race Fuels Money Trail and kept two cell phones in his pockets at all times.
Boyko said his agent was contacted after the draft concluded. After racing ended, he waited with family and friends by a fax machine for nearly three hours in Maple Grove's tech building. Around 10 p.m. the contract arrived.
"Playing pro football was something that was always in the back of my mind," said Boyko, who played scholastically at Northampton High near Allentown. "My goal was to get an engineering degree. I'm thankful that Lehigh gave me an opportunity. We had a goal and I wouldn't have been accepted to Lehigh if it wasn't for football."
Boyko's father, Bill, has been a drag racer in the NHRA for many years. Bill Boyko's two children have become racers, too. Daughter Heather currently competes in Jr. Dragsters, while Billy has had to curtail his racing career as his football career got more promising. During his racing career, Billy Boyko has won a handful of races in a Super Pro dragster.
He credited drag racing with helping his development as a football player.
"Drag racing is an important part," Boyko said. "You have a racing mentality in which you compete and the first guy to the line wins. It helped me become a better competitor because you have to stay sharp and focused when you're on the starting line.  That helped me mentally prepare for football.
"You have to make decisions in an instant and the same goes on the football field. It's all instinct."
Boyko will be leaving for California and the Raiders' mini-camp later this week.
(Story and photo courtesy MapleGroveRaceway.com)