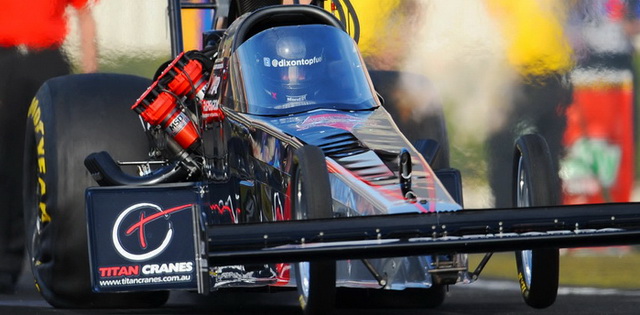 Six-time NHRA Toyota Summernationals Top Fuel champion Larry Dixon is anxious to get back to the popular Old Bridge Township Raceway Park this weekend.  Dixon has several reasons for his excitement at the fast 1,000-foot pavement.
Dixon, the three-time NHRA Mello Yellow Top Fuel series titleholder, and his Rapisarda Autosport International team have been off the 2013 NHRA tour for several races as the Australia-based organization regrouped following a second-round loss in Houston to eventual race winner Bob Vandergriff.
The Rapisarda operation, owned by Australian crane mogul Santo Rapisarda, saw the departure of Lee Beard, the director of operations, and several crew members in early May.  Since that shake up, Dixon and the Rapisarda family have comprised some new personnel and new equipment.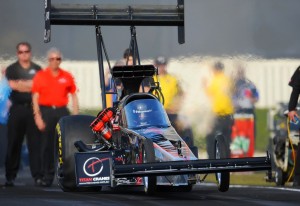 This weekend's Summernationals will be the first appearance for Dixon and his Rapisarda Top Fuel machine in nearly a month at the NHRA Mello Yello campaign.
"I'm really excited to get back to Englishtown," said Dixon, a ten-time finalist at the famed New Jersey racing plant.  "We are bringing in Richard Hogan and a few new crew guys to assist us this weekend.  Richard is an old associate of mine some 20 years ago and the Top Fueler he tuned last year won the Englishtown event in 2012 (with Steve Torrence).  So we think Richard will give our team a new perspective right now.
"In addition, we have the new, bigger cylinder heads for the engine that we believe will make us very competitive."
Hogan left Torrence's organization in early May and brings a solid resume to Rapisarda's squad for this weekend's Summernationals action.
"We were surprised when Lee decided to leave our team earlier this month," said Dixon.  "But it was his decision.  Now, the team has spent some time regrouping our organization and I'm very optimistic going forward now.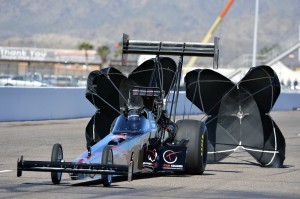 "Plus, this week is Englishtown and I have had plenty of success there in the past.  The field is very tough right now and we need to be on our game when qualifying opens Friday.  But I think the whole Rapisarda team feels like me and we are ready to go."
Dixon has seen victory lane at Englishtown on six different occasions with wins in 1995 (his rookie year), 2004, 2005, 2007, 2009 and 2010.  The Avon, Ind., veteran also took the runner-up spot there in 1996, 2002, 2003 and 2006.
Dixon has already competed in five NHRA Mello Yello drag racing series events this year and also set an Australian national record with a 4.50-second quarter-mile run at Willowbank Raceway near Brisbane, Australia on March 30, 2013.
(Photos courtesy Rapisarda Autosport International; Click to enlarge)