Allan Kremkau still vividly remembers the day he excitedly told his dad about the 1972 American Motors Gremlin that was for sale at their local AMC dealer in Orlando, Florida. Allan was 17-years-old at the time and admits he had an undeniable attraction to the curious looking little car. The year was 1973 and the Gremlin that caught his eye was barely a year old, having just 10,000 miles on the odometer.
"When I first saw the car sitting outside the AMC dealership it was yellow with black 'Gremlin X' stripes on it and was priced $2,100," Allan distinctly recalls.
Gremlins were hardly thought of as muscle cars, although this particular model did pack a punch with its factory 304ci V8 engine and three-speed manual, floor-shift transmission. When Allan first wheeled in to the dealership to take a gander at the car he quickly realized that someone had already taken the car to the drag strip. Ironically, the Gremlin had a couple stickers on it from Byron Dragway in Illinois, a track located more than 1,200 miles from its current home in an Orlando dealership.
"I've never tried to trace the car's brief history before I bought it," says Kremkau, "but it was pretty obvious someone had been drag racing the car even before I got it.
Since he figured his dad didn't need to know this information, Allan quickly scraped off the drag strip decals before his dad saw them, especially considering how his father had already mentioned that he didn't figure his son would get into too much trouble with the car since, after all, it was "only a Gremlin."
The opposite was actually true, however.
"I lost my license twice in the car," Allan laughingly admits, having been slapped with multiple citations for offenses ranging from street racing, speeding and showing off in some form or fashion. "I actually got a ticket once for 'exhibition of speed' which when translated basically means 'showing power of car'."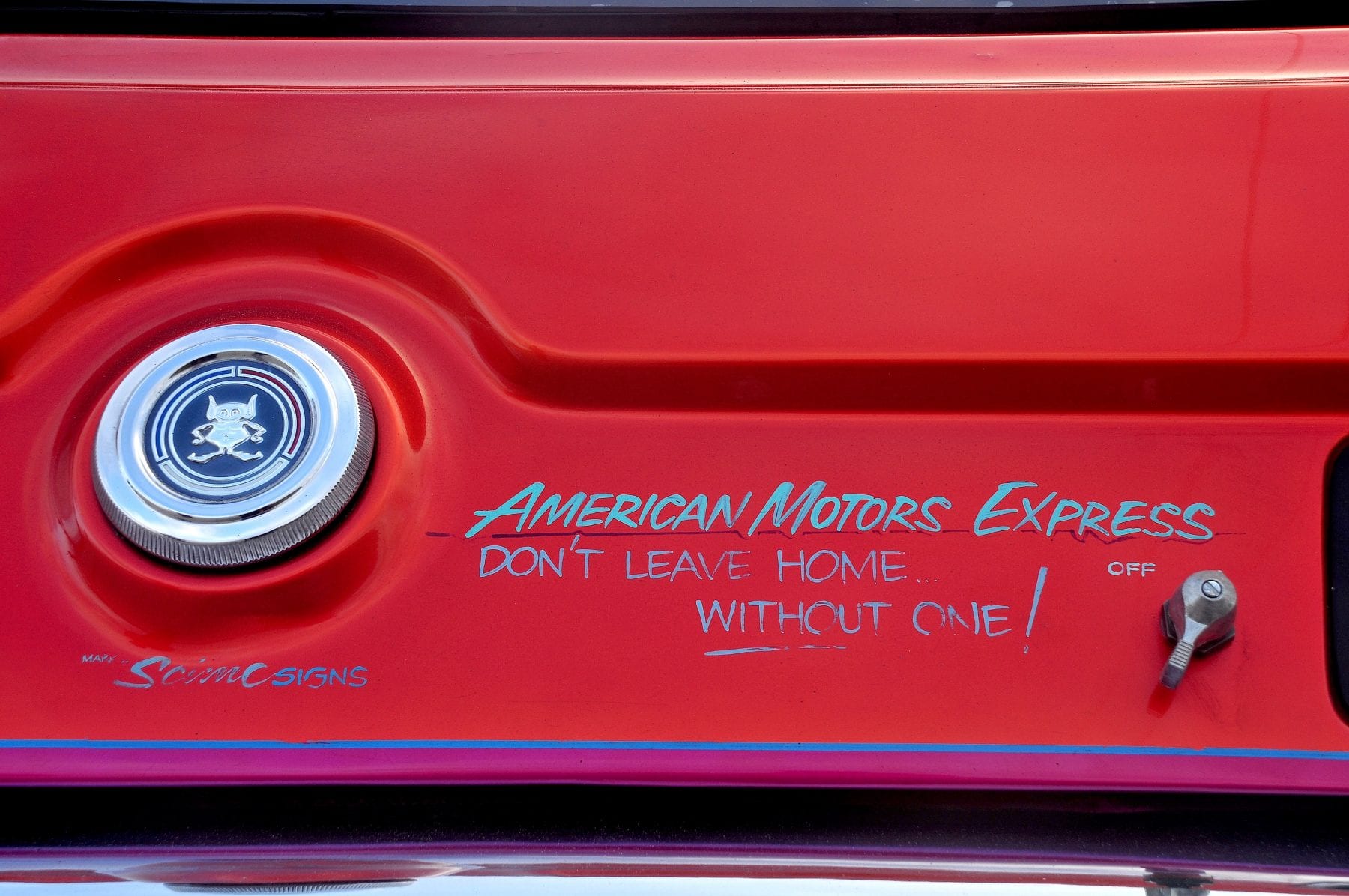 Specifically, Allan was roasting the tires off the Gremlin in a parking lot when a policeman came along and thought his burnout was quite excessive, so he ticketed him for it. It's amazing this car even held together for more than a couple years considering that premeditated abuse was the only life the pint-sized vehicle ever knew. It featured no frills from the factory; it had no air conditioning, no power steering or other options – nothing but an AM/FM radio.
"I honestly think the guy who owned the car before I did ordered it like this with the intention of drag racing it," says Kremkau.
Right around the time Allan was turning 18-years-old, he thankfully discovered the organized drag racing scene, which was thriving in his native Florida.
"My brother was doing some part-time mechanic work and one of the guys in the shop said, 'Hey, we should go to the drag strip' and that's how it all started for me," remembers Allan.
When the weekend came, the boys traveled to nearby Lakeland Dragway and Allan was hooked immediately on the sport of drag racing. A short time later, he took the Gremlin to Orlando Speed World Dragway where the car clocked 14.70s in the quarter-mile, which was nothing to sneeze at 42 years ago. One thing led to another and pretty soon Allan had completely tapped out the power potential for the car's factory 304ci engine, although the desire to go faster was still very much irrefutable. By now he had become a full-fledged American Motors enthusiast (a genuine purist if you will) who didn't want to dabble in switching horsepower brands, regardless of the general consensus.
"I bought a motor from a Stock/Super Stock guy up in Wisconsin who built me a pretty good 390 AMC engine for the car," says Kremkau.
Still completely streetable and very much his daily driver, Kremkau was suddenly clocking 11.20s in the Gremlin. The car was getting fast to the point that his dad finally asked him to not drive it on the street anymore.
"I gave my dad a couple rides in the car and it blew his mind, he really didn't know how fast the car had become," Kremkau admits. "He was pretty insistent that I keep it on the track, and only on the track."
At first, Allan was reluctant to make the conversion from street car to dedicated race car, so instead he bought a second vehicle and only drove the Gremlin on weekends.
"Sometime around 1978 I finally did take it off the street and convert it into a race car," says Allan.
It was around this same timeframe that Mike and Paul Therber gave the Gremlin its first racing paint job, back when
the brothers owned a paint shop together in Florida. Then came the transmission swap, with the factory three-speed transmission being replaced with a four-speed manual. In the late 1970s, Allan bracket raced the car every chance he got, and as one might guess, it wasn't particularly consistent for dial-in racing, but the allure was fueled by bona fide, gear-banging excitement.
"I tore up a lot of clutches and transmissions on a regular basis, and never won a single race with a four-speed, but I had a ball doing it," he smiles. "I finally broke down and put an automatic in the car."
It wasn't until 1982 that a buddy built him his first Powerglide transmission and that's when he started winning some races with the car. He won his very first race at Orlando Speed World sometime around 1984 and has captured many more wins since. Eventually he outfitted the car with a 401 cubic inch American Motors V8, which produces around 750 horsepower.
"It's got a Moldex crank, billet rods and aftermarket Indy aluminum heads. If you want a car to go fast and stay together you've simply got to spend the money on some good parts," says Kremkau, who has clocked 9.0s at 147mph in the car. "They make good power for what they are. A lot of people have never given AMC a lot of credit, but I did some research when I was younger and I believe some of the AMC Pro Stock pioneers like Wally Booth and Dave Kanners had some stuff figured out."
His point has merit when you consider that at the peak of their careers, Booth and Kanners (then teammates) met head-to-head in Pro Stock's only all-AMC final in 1976 at the NHRA World Finals. Shortly thereafter, sponsorship deals fell through and suddenly the most promising AMC Pro Stock team disbanded. Long since has American Motors cars slipped out of sight at the drag strip and into obscurity.
"Kids come up to me all the time in the pits and ask me what kind of car this is," laughs Allan. "I tell them it's an AMC Gremlin and they're like, 'What the heck is that?'"
The oddly shaped little car gets multiple double takes and gawking stares whenever Allan rolls the car out of the trailer. Most recently, it even captured the attention of IHRA officials, who awarded Kremkau's Gremlin "Best Appearing" at the Nitro Nationals in Orlando this year. The car is a constant conversation piece, and many onlookers stop to comment on the ultra-short wheelbase that the car appears to have.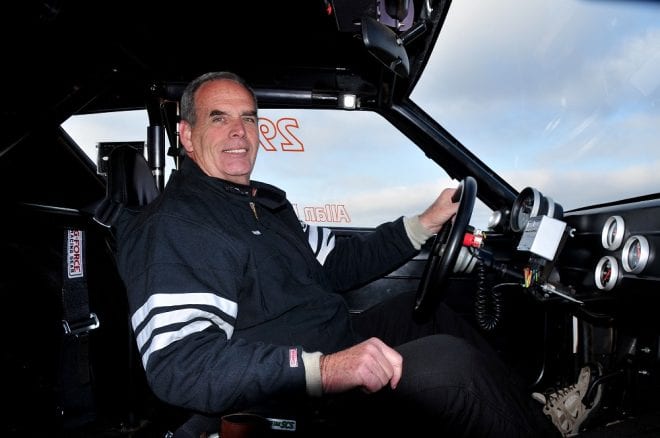 "A factory Gremlin has a 96-inch wheelbase, but mine actually measures 97-inches since I moved the rear end back slightly," explains Kremkau. "These cars are deceptively short though. A Chevy Vega's wheelbase is only one-inch longer than a Gremlin, but because the body has no overhang in the back it makes the Gremlin look much shorter than it really is."
Everything about Allan Kremkau's AMC-powered Gremlin screams nostalgia. Even the most recent paint job is 26-years-old and is the handiwork of Mike Therber, who painted the car for the second time in 1990. Therber also plays a key role in Kremkau's fondest racing memory when the two longtime friends traveled from Florida to Maple Grove Raceway in Pennsylvania for a Mopar/AMC event a number of years ago. Allan got the win in the finals when Therber went red.
"It didn't matter who won or lost, I had the opportunity to race my best friend in the finals. To this day though I still owe him, 'cause he's beaten me since then," he laughs.
For Kremkau, the joy of racing means meeting up with friends at the track, and that's the element he still enjoys most of all.
"At the recent IHRA Pro Am race at Bradenton Motorsports Park, there were probably 20 friends pitted around me – many of them I've known since the 1970s," says Kremkau. "That is a big part of what makes all of this drag racing stuff so much fun – being around your friends and people that share your passion."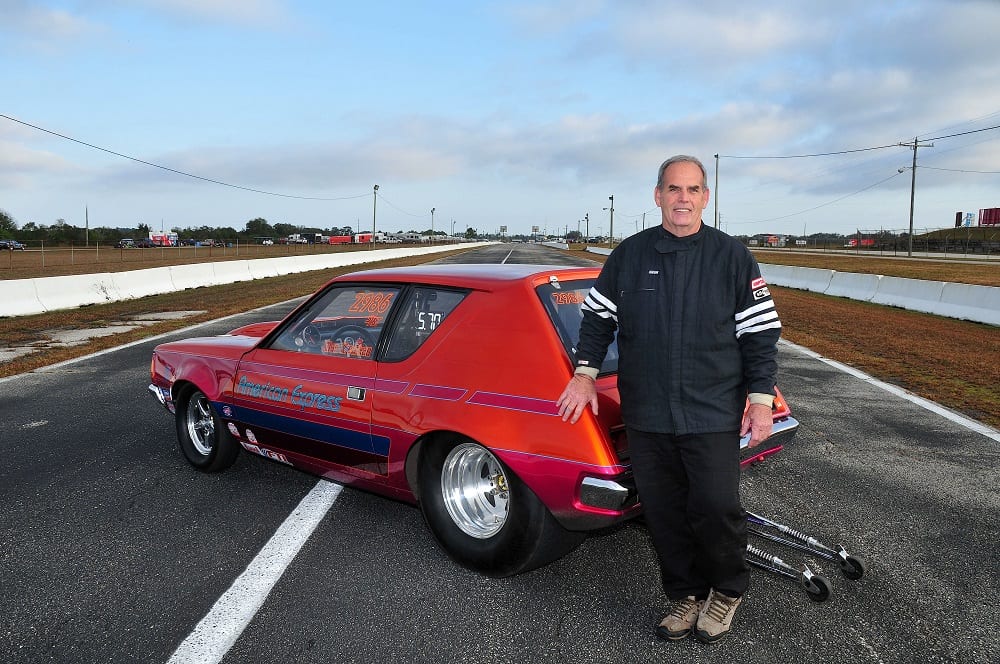 His wife, Karen, is always by his side and never misses the chance to go to the track. Simply stated, Allan Kremkau is man who's found the recipe for success by way of racing relationships, the likes of which he's cultivated for decades. As for the litany of race cars he's owned over the years, it's actually a pretty short list. To this present day, his 1972 AMC Gremlin is the only race car he's ever owned, and that's something he doesn't see changing anytime soon.
"Sometimes I think about getting another car," says Kremkau with a laugh, "but then I wonder what on earth I would replace the Gremlin with?"