This weekend, the Professional Drag Racers Association is back for its second season of eighth-mile drag racing action. The fairly new series, headed up by a group of drivers and team owners, provided a fresh burst of energy and confidence for the eighth-mile doorslammer world, offering up a safe, competitive place to race and a guaranteed payout. The PDRA's debut season exceeded expectations and raised the bar for what to expect from the series and its racers in 2015.
The PDRA officials and racers alike have been busy since the season finale at Virginia last year, working hard to make the 2015 season even better than 2014. Teams have built new cars and powerplants, or refined their set-ups to remain competitive in what should be an extremely quick and fast season. The organization worked to find additional sponsors to help provide a larger schedule with a richer payout and points fund. There's even a new class for 2015.
Here's a quick rundown of what you can expect from the PDRA in 2015, starting this weekend at the PDRA Texas Nationals. Be sure to follow Drag Illustrated on Facebook and check back here at DragIllustrated.com for updates throughout the weekend and the season!
New Schedule

The 2015 PDRA schedule is made up of 10 races, up from eight last year. Six of those stops weren't on the 2014 tour; Texas Motorplex (this weekend), Thunder Road Raceway Park (April 30-May 2), Gateway Motorsports Park (May 28-30), Maryland International Raceway (June 16-18), the new GALOT Motorsports Park (Sept. 11-13), and Bradenton Motorsports Park (Oct. 1-3). Two of the tracks on the 2014 schedule, South Georgia Motorsports Park and Tulsa Raceway Park, have been removed.
New Cars
Several of the top drivers in the Pro Extreme and Pro Nitrous classes have prepared new cars for 2015 competition. Brandon Snider and Jason Scruggs, who finished two and three in Pro Extreme points last year, are both set to debut new '69 Camaros at Dallas this weekend. Gene Hector of the Smallblock Mafia Pro Extreme team has a new Joey Martin-built C7 Corvette, also making its debut at Dallas. In Pro Nitrous, 2014 Rookie of the Year Lizzy Musi has unveiled a 2015 Dodge Dart with updated but familiar "King Kong" branding. Later in the year, expect the Mel Bush Motorsports team to debut a C7 Corvette with PX standout Alex Hossler replacing Tommy D'Aprile behind the wheel. 2012 ADRL Pro Extreme champion Mick Snyder won't compete in PX this year, instead switching to Pro Boost with a new '68 Camaro.
New Class Roster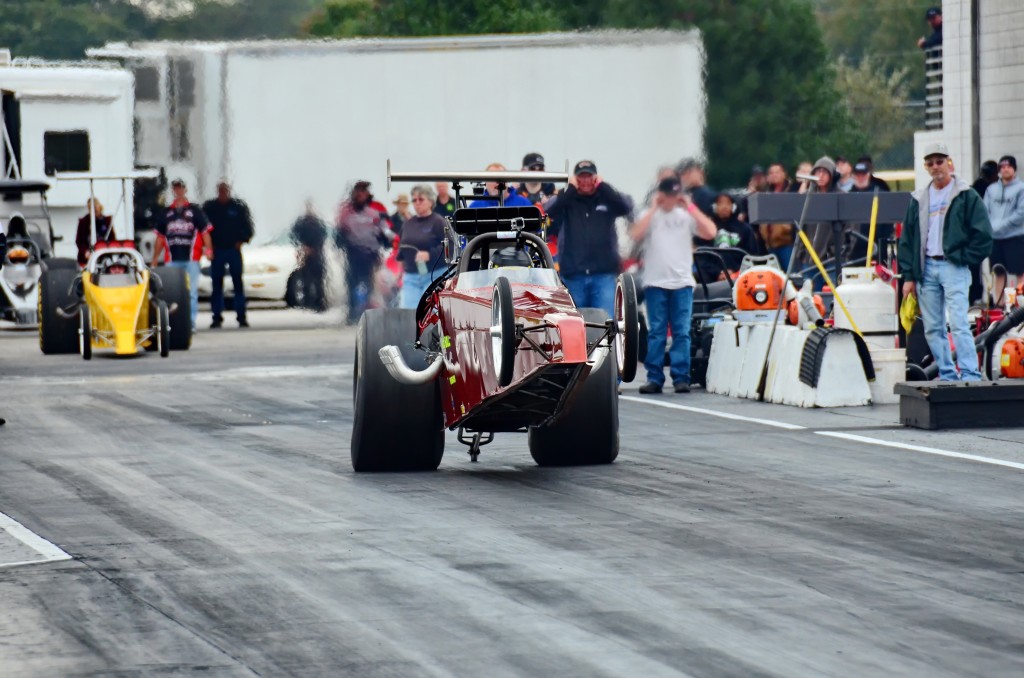 The several PDRA classes are largely the same for 2015, but one has been axed and another added. The PDRA made a tough decision over the winter when they removed Extreme Pro Stock from the 2015 class roster. XPS was originally set to return for another season, but competition from the International Hot Rod Association in both the sponsor and car count departments forced PDRA officials to rethink the class' place in the PDRA, at least for the time being. Most of the XPS teams are now helping to fill the stands at IHRA Nitro Jam events in the Mountain Motor Pro Stock class. The PDRA will welcome a new class in 2015, though, when the Pro Open Outlaw class makes its debut at the Spring Nationals at Rockingham Dragway, April 9-12. Pro Open Outlaw is a heads-up class open to dragsters and altereds and will be contested at five PDRA races in 2015 with plans to expand in the future.
GOOD READS
The 2015 NHRA J&A Service Pro Mod Series season started up at the Gatornationals last weekend, and there was as much action and drama in the pits as there was on the track. DI Editor-in-Chief Wes Buck experienced it first-hand as he helped Troy Coughlin Sr. and the JEGS.com team thrash to get ready for a semifinal battle. Read his recollection of the action and you'll feel like you were there, too.
Lizzy Musi earned the PDRA Rookie of the Year honors last year after finishing third in Pro Nitrous points last year. In order to be even more successful in 2015, Musi and car owner Frank Brandao have prepared a new car with a more powerful Pat Musi-built engine. Musi goes over her rookie season and the reason for a new car in this DI article titled, "New Season, New Car, New Goals".
For a full PDRA season preview, check out this PDRA660.com story from our own Ian Tocher.
GOOD VIEWS
PDRA race director Bob Harris discusses more of the schedule changes, sponsorships and purse increases for 2015 in this video from the PDRA press conference at the PRI show in Indianapolis last December.
Team owner Camp Stanley is one of the most entertaining characters in the PDRA pits, as is evident in this offseason check-in video from PDRA TV.
Pro Extreme racer Frankie "Madman" Taylor fired off the first shot of 2014 at the season-opening PDRA Rockingham race, running this ridiculous 3.48 elapsed time at over 216 MPH in the 660′. Do you think 3.4-second elapsed times will become more common this year?
BONUS: Our friends at MotorManiaTV are back for another year of livestreaming PDRA races. You can find the Texas Nationals livestream link here.