"The more in harmony with yourself you are, the more joyful you are and the more faithful you are. Faith is not to disconnect you from reality – it connects you to reality." -Paulo Coelho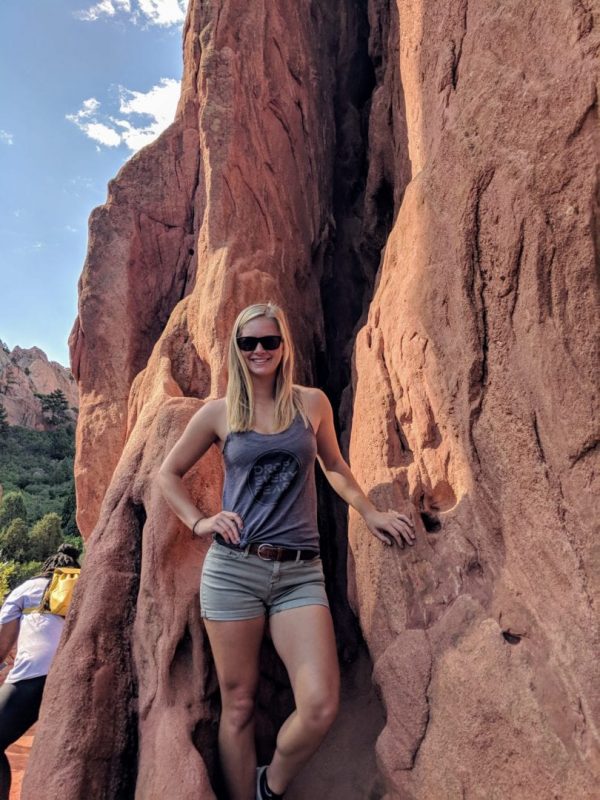 This past week, Adam and I took a vacation to Colorado to visit the Rocky Mountains and unplug from reality for a few days. It was a blast and I can't wait to return next year. With us living in Eastern Kansas, driving to Colorado isn't too bad; only 8.5 hours to Denver. If you have ever been to Kansas, you will notice there are no landmarks or sights to go see – unless you like wheat and corn fields – so we love getting the chance to visit the mountains and have completely different scenery to look at.
I love visiting the beach, but I love adventuring in the mountains more to mostly be alone and to center myself after all of the chaos that goes on at work and home. As I get older, I am working towards being grounded and centered more, and focusing on having a positive, Zen atmosphere and attitude. The difference between being grounded and centered is that being grounded means being in complete control of your mental and emotional health. Being centered is to have a reference point to come back to when life gets tough and you get off balance.
"A good way to think of the center is to imagine the medicine wheel that is a part of many Native American cultures. The wheel represents the four directions in the physical world, and each direction refers to a part of you. For example, the north represents the mind, the south represents the heart, the east represents the place of spirit, and the west represents the body. To maintain a sense of well-being, all the directions must be balanced." – Diana Raab PhD, psychologytoday.com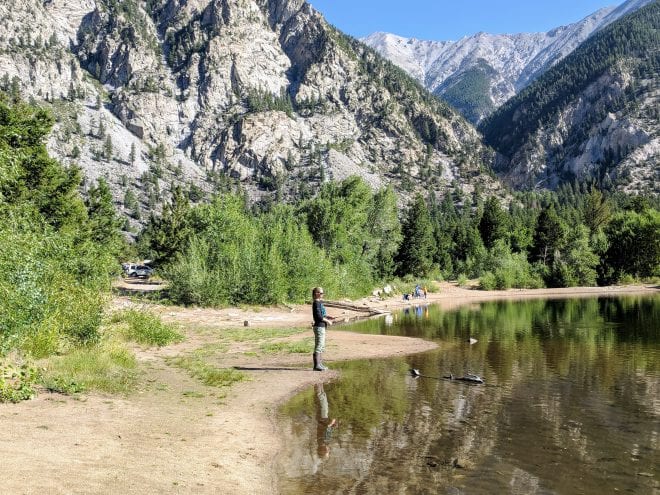 For me to ultimately find my state of bliss, I need to get off the grid and away from my phone, computer, email, social media, etc. – anything that connects me to work. The easiest way for me to disconnect is to visit the mountains and turn off my phone and live in the moment. We visited many towns, including Breckenridge, Leadville, Buena Vista, Colorado Springs and Denver. Along the way we would just stay in our van, a Ram ProMaster, which is perfect for camping, working, hauling dirt bikes and tow our Polaris 1000 turbo RZR behind us. We found lakes or campgrounds to stay the night, and rode as many trails as possible around that area to get as high up in the mountains as we could.
It was so much fun, even though I got elevation sickness after going past 12000 ft. We did a little bit of hiking and fishing, but focused on trail riding in the RZR. After a few days of being completely immersed with nature, we got a hotel room in the city to go sightseeing in Colorado Springs and Denver. After visiting the Garden of the Gods, Manitou Cliff Dwellings, Red Rock Amphitheatre, and even Bandimere Speedway, we headed to Coors Field to see the Rockies play against the Seattle Mariners for a great baseball game.
Our Colorado visit is now an annual journey we take, and it is the perfect trip to refresh and get in harmony together. With my busy schedule of traveling from race to race for weeks at a time, and Adam's busy work and race schedule, we try our best to spend as much time together as possible. As racers, you all know how tough the race life can be on relationships, and if you can take time to get grounded and centered and spend time with your loved ones you will grow emotionally, psychologically, and physically better as a person and as a couple.
Have you ever visited the Rocky Mountains? What is your favorite place to go on vacation to disconnect?
While I was away, the Randy Meyer Racing team competed in Chicago, Illinois, for the Lucas Oil Division 3 race with Julie Nataas and Matt Sackman. The duo dominated the field and qualified in the top two spots before taking the win and runner-up finishes! My next race is in two weeks at my home track, Heartland Motorsports Park, where I will be racing against my sister, Rachel, again. I will keep posting on social media for you all to stay updated with us, and I hope to continue my win streak!
Megan Meyer is the driver of the NGK Spark Plugs/Meyer Truck Center/WELD Racing A/Fuel Dragster in the NHRA Lucas Oil Drag Racing Series. Follow Megan on Facebook, Twitter and Instagram.
This DRAG ILLUSTRATED Driver Blog is presented by WELD Racing. Follow WELD Racing on Facebook, Twitter and Instagram, and visit them online at www.WELDWheels.com.