As we step into my sophomore year in the Top Alcohol Dragster class, my crew and I have been quite busy since my final race in Dallas last October. Although we left the track confused and distraught with the performance of my Copeland dragster, we went back to the basics and started from scratch. During the offseason we replaced hoses and fittings from Aeroquip and Jiffy-Tite, spark plug wires from Taylor Cable, ARP nuts and bolts, Racepak wires, Clevite bearings and rings, put in new seat belts, and refreshed all of our motors and parts. Some may see it as overkill to put as much effort and time as we do into these race cars, but we are here to compete and win. We will try our best to get that edge over our competition and be one step ahead because that will make all the difference at the finish line.
With the addition of a new full-time crew guy, Adrian, we have been able to get quite a bit done in the race shop on the cars, as well as the new trailer and race shop. This allows my dad and me to shift our focus to sponsorships and taking care of business behind the scenes. We attended the 2016 Division 5/Central Region Lucas Oil banquet in January and had a blast getting to visit with our race friends. We were honored to take home the Rookie of the Year Award, Driver of the Year Award, Wrench of the Year Award, and the prestigious Zimmer Award.
Since the start of the New Year I have made a few changes in my personal life and ad the opportunity to go on vacation with my best friend and one of my biggest competitors, "Miss Mia" Tedesco. Up-and-coming A/Fuel driver Marina Anderson was also on our trip, and it wouldn't have been the same without her. We had a blast in Cancun, and it was great for us to connect and bounce ideas off each other for this race season, and our future in the sport. It's key to surround yourself with the right people who have the same mindset as you do to help each other make your way to the top.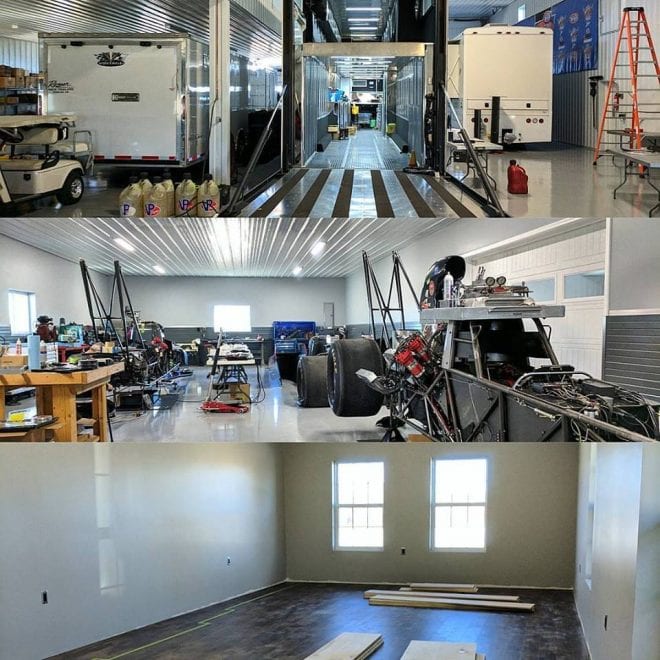 After completing all of the changes we made in the offseason, we visited Wild Horse Pass Motorsports Park for the Nitro Spring Training to get data for the 2017 race season. Fortunately we saw great numbers and we were very pleased with the performance of our cars. The following weekend, we attended the Winternationals with Bill Litton and Alan Bradshaw taking over the driving duties. We had mixed results in qualifying and eliminations. But, we went home with a positive outlook as we get ready to head east for more testing with our newest driver, Justin Ashley, before we compete in the Regional event at Gainesville.
As Erica Enders said in the Sportsman Drag Racing Podcast, "Let the scoreboard do the talking." As a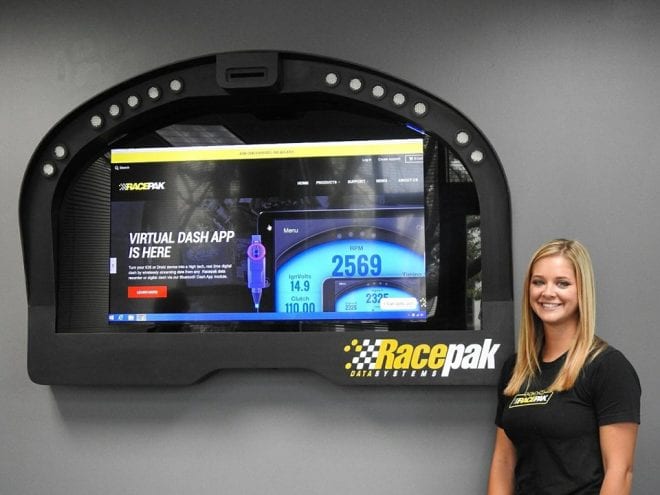 female driver I am here to better my driving skills and dedicate all that I can to our team and our sponsors. The Top Alcohol Dragster class is such a unique environment to work in because each dragster is a different animal; even the three nearly identical dragsters that we have are not the same, and it has taken us a while to figure out the correct way to tune each of them. My competition is my family, and even when I lose a race and have to switch hats and watch from the starting line, I still cheer them on.
The 2017 season holds a lot of new opportunities for myself. We will reveal our new wrap at the NHRA Gatornationals coming up, and I'm thrilled for the new partners that we are bringing to our team, such as Technician.Academy, and our new "Respect is Learned: In The Pits" promotion, where a college student studying automotive can win the opportunity to work on our team as a crew member for the Chicago Regional race. Also, a brand new RMR website will launch at the start of the Gatornationals. I am continuously working on my schedule of doing displays and conferences, and will be attending SkillsUSA this year with Pitsco to feature our Fold-N-Roll Dragster package.
2016 was a great year for the Randy Meyer Racing Team, but I say 2017 better bring it on. I'm here to do my job and it's going to be a long season. We're going to show up with the mentality of winning and getting the championships and claiming those track records. If you don't expect to win, then don't show up. I think back to when our team began A/Fuel racing in the early 2000s after my dad retired from Top Fuel racing. We earned a world championship early on with Alan Bradshaw and have had some successful and unsuccessful years since then. I think it's time the Meyer name grabs a second Top Alcohol Dragster championship, and I think I will be the one to do it.
Megan Meyer is the driver of the Meyer Truck Center/Randy Meyer Racing A/Fuel dragster in NHRA Lucas Oil Series Top Alcohol Dragster competition. Follow her on Facebook, Instagram and Twitter.