Howdy, Drag Illustrated! I'd like to introduce myself. My name is Jonathan Johnson, and at 36 years of age, 2019 will mark my 26th year of racing. I started my racing in the NHRA Jr. Drag Racing League at the ripe age of 10. At this young age, I had the privilege of having one of the first cars that came out of the Half Scale Dragsters shop in 1992 – chassis number 7 to be exact. These early years of racing solidified my love for the sport and formed lifelong relationships with fellow racers such as the Enders sisters, Drag Illustrated Tune-Up Tuesday's own Will Hanna, Steve Torrence and many others.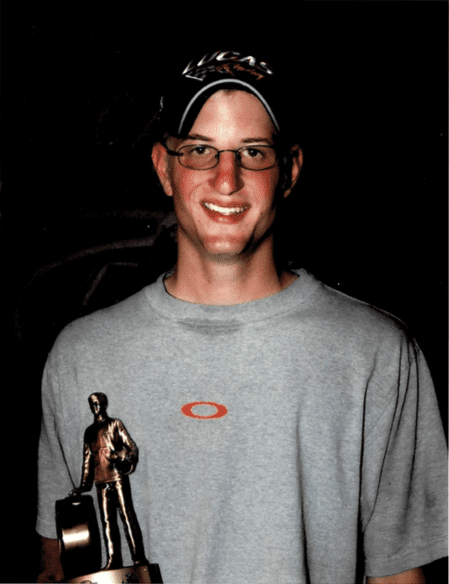 After each of us turned 16, my brother Chris and I moved up in the racing ranks to a full-sized car. I grew up at the track. When I think back to my childhood and teen years, most of the stories are from the racetrack. I've won some and lost some, but that's what keeps me coming back. Over the years, I've raced in numerous classes: Stock Eliminator, Super Street, Super Stock, Super Comp, Super Gas, Top Alcohol Funny Car, and even tried out dirt racing for a bit in Modifieds, Limited Modifieds, Mini Sprints and Street Stocks. While I feel each vehicle had its own discipline, each one taught me something about being a better driver and how to think about racing from various perspectives. However, Top Alcohol Funny Car was always my favorite. Thus, my return this year to the class that I love so much.
I raced in the TA/FC class from 2005-2006 and have helped crew for friend Bryan Brown since Indy in 2016. Since my Funny Car stint in 2005, a lot has changed. I graduated from Texas A&M University in 2007, married my lovely wife Katie in 2008, and had two beautiful children (Ward in 2012 and Paige in 2016). Throw in a few moves, jobs and hairstyles, and you have made up the last 13 years of my life.
Currently, my family and I live in Waco, Texas. (And, no, unfortunately we do not know Chip and Jo but have had the opportunity to watch a few houses transformed in our neighborhood.) We own and operate a NAPA Auto Parts store, based out of Hillsboro, Texas, and bounce from activity to activity with our kids. Ward is very into sports and keeps my dad bod and bleacher butt alive, and Paige is not far behind, as I know sports and dance recitals will be soon coming.
In my spare time over the last few years, I've taken off during key weekends to crew with Bryan Brown on
the Empire Iron Works Top Alcohol Funny Car. I had the opportunity to get to know Bryan while we were both at Texas A&M, after knowing "of him" with his dad in the Funny Cars around Division 4 for many years. We have had a great time over the last few years and I am lucky enough that he supports me in the transition back to the seat.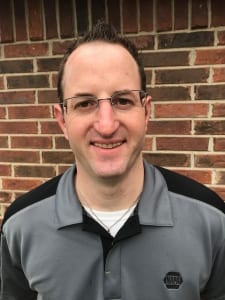 This past summer, I had the chance to drive Bryan's car in testing. It was the first time I had swapped feet in a Funny Car since the Dallas National in 2006. It was as good a feeling as I remember, and most things seemed routine, as if it was just last month since I had driven. As a result, I am really looking forward to getting back on the track this year. It could not have happened without the support of some great friends.
Brad McWilliams gave me my first shot in 2005, and ultimately became an extremely close friend. A few years ago, we talked about racing again, and both agreed we would only do it if we could do it the right way. It has certainly been a process, but I think the process has made us both appreciate it and enjoy it that much more.
Another great friend, who wishes to remain nameless, has definitely gone above and beyond to make sure this has come to fruition. I am forever grateful for his friendship and guidance, especially over the last couple of years.
Last but definitely not least, my wife is definitely my biggest fan in life (along with her two Mini-Me's). Fortunately for me, she is also there to steer me back when I start drifting out of my lane (that's the proverbial lane in life). While she certainly had some reservations with me getting back in a Funny Car, she knows how much I love the sport and how hard I work to put partnerships together. I'm eternally thankful she supports me in these endeavors.
In the coming submissions, we will go behind the scenes to my life, work and racing, and how they all intertwine into a crazy concoction that certainly makes me question my sanity and decision-making abilities. Over and out…
Jonathan Johnson is the driver of the NAPA Auto Parts/JKJ Motorsports Top Alcohol Funny Car. Follow Jonathan on Facebook and Twitter.