More Things That Make "Angry Tom" Angry
Cheaters. Ever since the day that man discovered he had a brain, there have been many that always try to find a better way to do something. God told Adam and Eve to abstain from eating the fruit of a certain tree. OK, there's like a million different trees but no, they had to go to the forbidden one. Why, because it was there. Time progressed and so did this new thing called "technology". Bankers had safes built that could not be broken into but somebody was always working on how to beat whatever system was in place. Computers were born, once the size of a large room, now a "Smart Phone" which can be held in your hand and can do more, learn more and give access to unlimited information and could maintain privacy. Then the bad guys realized that all of this information was just hanging there in the air just waiting to be stolen. Hackers are the latest generation of thieves to turn a good thing into their own play toy. Identity thieves began getting rich off of others while destroying their credit and reputation. Sometimes, the difference between the "good guy" and the "bad guy" gets a little clouded. Lie to the government, you go to jail. The government lies to you, and you might still go to jail.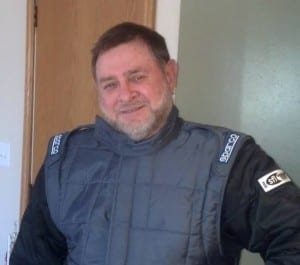 Racing cars started on the streets. Man, do I know that. I think I have more runs on the street than I could begin to count. At one of my "contests", we had a guy flag us off like they do on my favorite TV show, Street Outlaws. Yep, he dropped his hands and all three of us took off. My opponent, me, and the cops that were hiding behind us. That one cost me $200. I had already started doing some racing on a sanctioned track and they had these things called "RULES". Damn, if you wanted to race on one of these tracks, for some reason, they wanted the cars to be safe. WOW, what a concept. Then I got serious and wanted to run in the NHRA S/S classes. Now more rules; you had to say what size the engine was, maintain a certain compression ratio, stock carbs, etc. You had to be within factory specs on things like cylinder head combustion chamber volume, piston deck height, valves had to be stock size and weight, and just a ton of other rules.
I got protested with my Barracuda at Thompson one night for using fiberglass bumpers and they were not going to let me race. It was a 440 Six Pack car with the "Scat Pac" option which used Endura bumpers, which were actually heavier than the standard steel ones. I had a good day at my shop and had a bunch of cash on me so I protested every car in the SS lane. I wanted a head off all of them. I knew for fact that at least three quarters of the cars were not legal. The track manager didn't want to do that so he let me run and said that the IHRA Nationals were at Dragway 42 next week and if my car was not legal, I would lose all of my points. I won that night and at 42 I reset the class record and went to tear down. I must have had 50 people watching as I pulled a head and the IHRA official checked EVERYTHING. Most of the people watching were happy and came up and shook my hand. At weekend races back then, almost everybody lied. Compression, engine size, lightweight rods, pistons, and crank and any other way to gain an advantage. Most did not follow the rules because nobody really cared. I knew most of the cheaters but was lucky enough to come out OK pretty often. Until they protested me, I never said a word about all of the cheaters.
Then, the age of Racing Electronics came into play. Bad drivers could now use a delay box and a throttle stop to get their cars to do what they wanted. The bad reaction times that they didn't realize they had could be adjusted and improved on with the delay box. There were limits put in place to control just how much the onboard electronics could do. Of course, there were the same people that tried to cheat on the previous rules and a new group of electronic savvy people that tried to go beyond and cheat in another way. From the so-called "Dirty Dozen" back in the old 42, Norwalk, and Thompson days, to the new breed of electronic gurus that could literally use drive shaft revolutions, timers, and chips to make the car run virtually any number they wanted it to. For every person that creates a rule to control something, there are 20 others figuring a way to defeat it. I always wondered why somebody with that kind of intelligence didn't use their abilities for something honest and productive. I honestly don't know how anybody could feel good about winning, knowing that they did it illegally. It just seems that some don't care, a win is a win. If you want to race in a class that has rules, follow those rules. If you can't accomplish what you want, don't be afraid to ask for help. OK, over and out for now. Stay safe, do what you need to do. Pray for our military, the police, the firefighters, and all that are suffering. Back at ya in a few weeks.
"Angry Tom" Fisher