Donald Long announced today that Dewayne Mills, winner of No Mercy 7's headlining Radial vs. World eliminator last October, will be awarded a custom championship ring during a special ceremony at the eighth-annual running of the event October 5th-8th, 2017.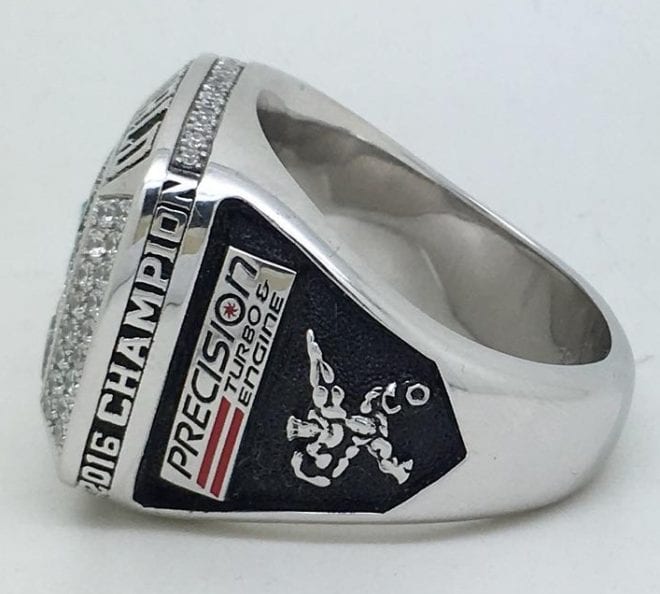 Along with the Super Bowl-style championship ring designed by Stephanie Sapp, Mills took home $60,000 courtesy of DuckX Productions and was featured on the cover of DRAG ILLUSTRATED for his historic victory of Joe Albrecht in the final round of PTC Radial vs. World.
"We want to congratulate Dewayne Mills, along with his family and his team, for an epic victory at No Mercy 7," says Long. "Dewayne and everyone involved in his program are first-class people, and we truly appreciate them racing with us and being a part of our events. Stephanie and I are looking forward to presenting him with his championship ring, along with his trophy and jacket, later this fall. It's extremely difficult to win this race when you're racing against the most elite radial cars in the world.
"At the end of the day, we know that the $60,000 will be spent and gone and we want to give him a piece of history that he can hang onto forever to go along with the Holy Grail of small tire racing, the custom, black, leather Outlaw cowboy hat."
Long, who also promotes the yearly Lights Out event at South Georgia Motorsports park, also pointed the sponsors who have supported his events as a huge reason DuckX Productions is able to shower their champions with money, rings, swords, hats, jackets and more.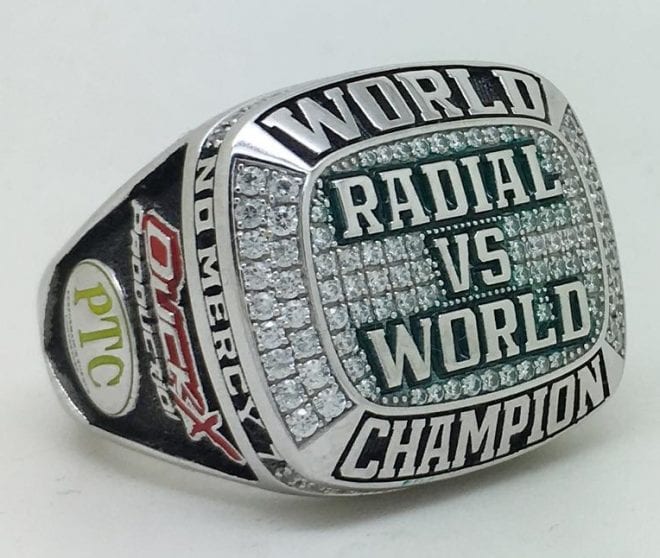 "We really can't thank Kenny and LaGail Ford and the whole team at PTC, as well as Roger Conley and everyone at Precision Turbo enough for their contribution to our Radial vs. World program," continues Long. "None of this is possible without the support of these great people and companies, and we want them to know how much we appreciate it. Again, we want to thank each and every sponsor and fan for supporting our events and helping make all this happen."