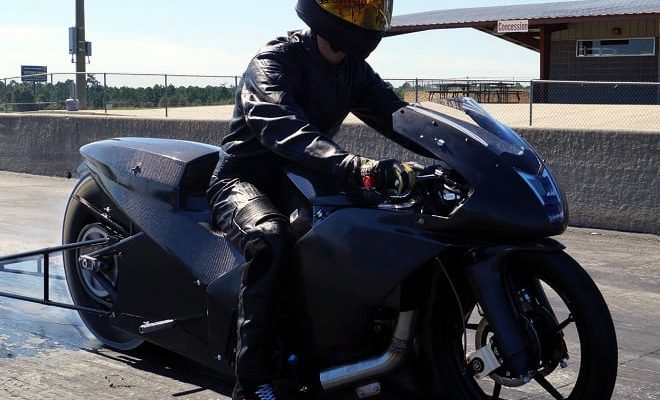 News
Cory Reed to Make PSM Debut at Las Vegas
By
|
Pro Stock Motorcycle's next big star might just be former motocross racer Cory Reed, who will join three-time world champ Angelle Sampey on George and Jackie Bryce's Star Racing team for the entire 2016 season and make his pro debut this weekend in Las Vegas.
Both racers will be fully sponsored by PSE, an equipment manufacturer for the oil-and-gas industry that specializes in efficient oil-and-water-separation equipment. "Star Racing has a great history, and we're really looking forward to working with George, Jackie, Angelle, and the whole team," said PSE owner Jim Whiteley.
The 22-year-old from Grand Junction, Colo., should be as ready as any rookie has ever been when qualifying begins for the Toyota NHRA Nationals in Las Vegas. He's already made 75 laps on five different motorcycles at 10 different tracks and has numerous 6-second runs to his credit. "He's the first guy who reminds me of the late, great John Myers," said Bryce, who owns six career championships – three with Myers riding (1990-92-95) and three more with Sampey (2000-01-02).
"I've got 41 wins and three championships, and it's not enough," Sampey said. "It's never enough. If I had 15
championships and 300 wins, it wouldn't be enough. But the anxiety and the pressure I put on myself to win is gone now. I feel like I'm a better driver than I've ever been, and racing is so competitive right now. You have to be so precise in everything you do, from your reaction time to your shift points, and Cory already has that. He's genuine, he's soft-spoken, and he's easy to get along with, just like John Myers and Antron Brown, and there's no bigger compliment I could give him. The motorcycle doesn't know who's on top of it, and I strongly believe he's going to be like them. He knew things before we even told him."
Reed crewed for Sampey at every race this year, working side by side with crew chief Ken Johnson, assisting with everything from engine swaps and maintenance to setup and teardown. At Las Vegas, Sampey won't compete – she'll devote her full attention to coaching Reed in his debut.
"She's taught me all about running your own race, staying focused on yourself and your routine, and not getting distracted," said Reed, who broke his back, both wrists, an elbow, and a shoulder in seven years on the physically demanding motocross circuit. "I like this a lot better. It's not as stressful and way more fun. It took a few runs to get used to the acceleration, but the speed has never bothered me – I like going fast."
The Vegas race has already attracted 30 entries – more than any race in over a decade – but Reed remains unfazed. "It's extra pressure, I guess, because about half the people won't qualify, but I like competition," he said. "I'm confident in myself and my team, and my goal is to qualify and win a round. I'm really looking forward to this."
Comments
comments