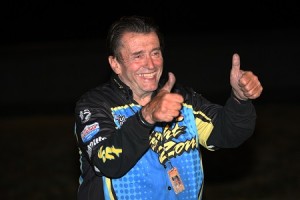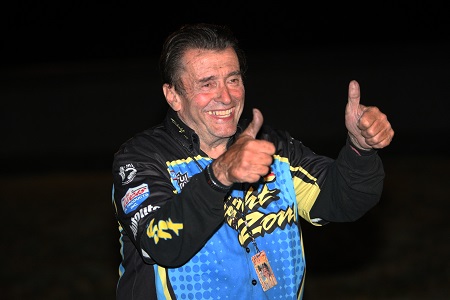 Bobby Lagana Sr.
January 6, 1941 – September 5, 2013
Bobby Lagana Sr., patriarch of the Lagana Racing Top Fuel family team, passed away Thursday, Sep. 5th.
He was a caring husband, loving father, devoted son, honorable friend and dedicated automotive mechanic, but most of all a hardcore drag racer.
Lagana Sr.'s world revolved around his kids, and for him it meant bringing them up at the race track. He  was all about keeping his word, and teaching his kids the value of family and true friendship.  Bobby Sr. would never refuse anyone in need and would drop anything to help even a stranger.
Bobby Sr. lost his first daughter, Dinah, at 10 years old; he then had four more kids with wife Marie and raised them in Dinah's honor. Bobby and Marie made sure their kids wanted for nothing and lived for everything. Marie passed away in 2000 after a short battle with cancer.
Through good times and bad times, Bobby Sr. enjoyed life to the fullest and has four great kids to live in his honor.
In lieu of flowers, the Lagana family asks that support of a charity close to Bobby Sr.'s heart be remembered: D.R.A.W. (drawfasthelp.org).
Bobby Sr. knew firsthand the power of D.R.A.W. and would never forget the assistance his family received from them.
Showing for Bobby Lagana Sr.:
Tuesday, September 10, 2013 2-4 P.M. and 7-9 P.M. Westchester Funeral Home 190 Main Street Eastchester, NY 10709 Phone – (914) 337-4585
Funeral Mass:
Immaculate Conception Church Wednesday, September 11, 2013 9:30 A.M. Immaculate Conception is located across the street from the Funeral Home. A burial will follow and there will be a gathering at Bobby's garage after the funeral to throw the Nitro Bull around.