Shane McClelland, also known as "Crusty Nova" amongst the street car community, unexpectedly passed away in a tragic boating accident on June 4, 2023, in Nixa, Missouri. He was 48.
McClelland was born in Springfield, Missouri, and maintained his residence there – even opening two local businesses – Precision Neon Sign and Central Air of Southwest Missouri LLC, which he owned and operated with his two sons.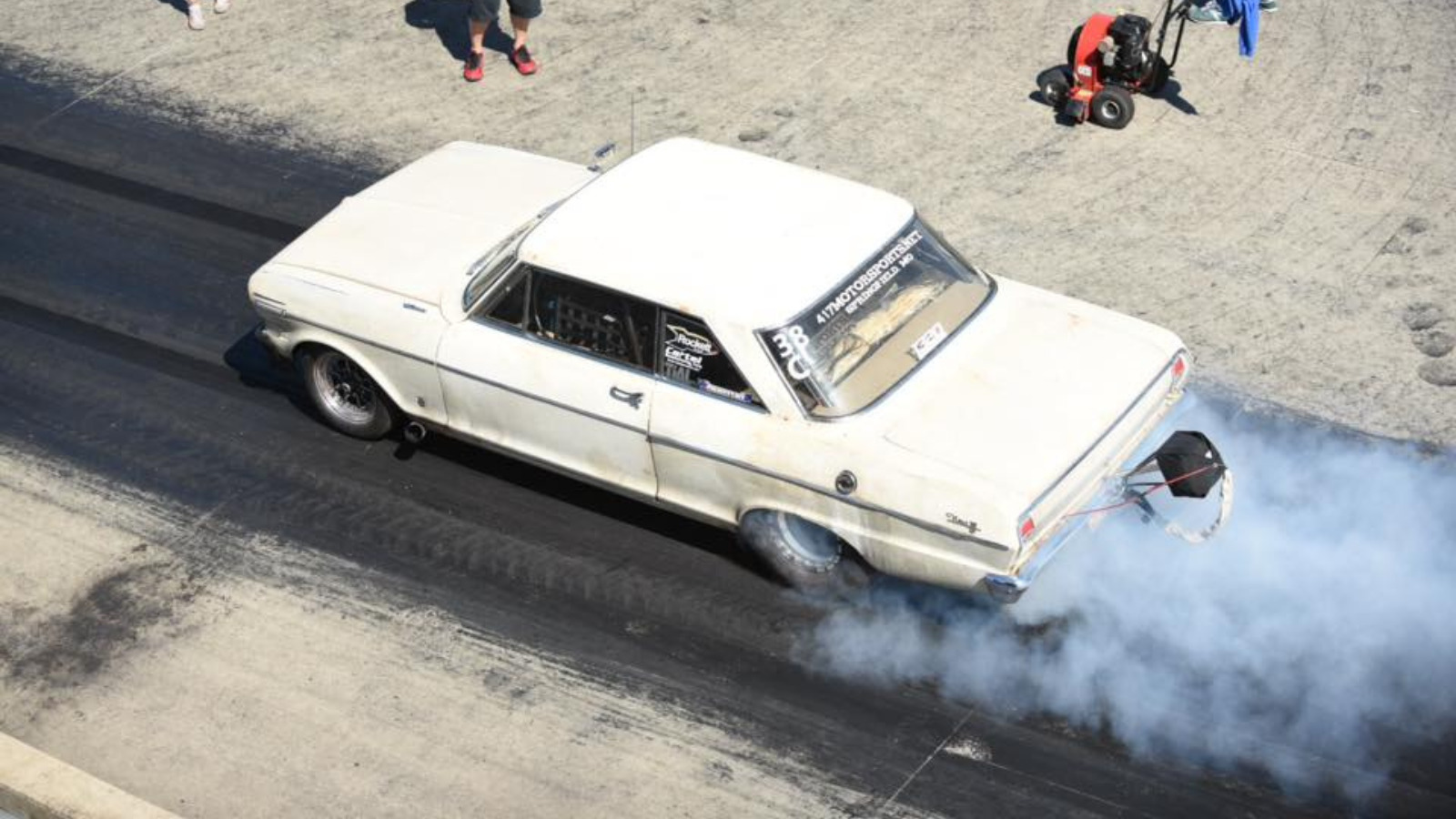 McClelland was a valuable contributor to the racing industry, gaining vast recognition for his efforts. McClelland earned the nickname "Crusty Nova" because of his famous 1962 Chevrolet Chevy II Nova 400. He loved bringing smiles to people's faces with wheelies and burnouts in the car, also known as the 1,100-horsepower, 3,500-pound "bullet."
In addition to his efforts on the track, McClelland offered advice to fellow racers and was well respected in the industry. He was the type of person that people wanted to be around, with his infectious laugh and outgoing personality.
He was also a family man and is survived by his two sons, Andrew and Chancler McClelland, daughter Halie McClelland, and nine grandchildren.
Many have shared their condolences, including 417 Motorsports, the shop that built "Crusty Nova."
"One of our favorite memories was Dragweek 2013 when Shane did the absolutely gorgeous wheelie," Blake and Dani Hughes of 417 Motorsports stated. "That was also the same year Shane started doing burns out with the drag week trailer. Shane played such a vital role in the racing community and was always willing to help. He had a heart of gold, and his laugh was one that we pray we never forget."
Ozark Raceway Park also shared a statement, "No amount of words we type will fill the hole that is left in our hearts and the world."
A service is set for 10 AM, Saturday, June 10, 2023, at the First Baptist Church, Kimberling City, MO. A barbeque/family visitation will be held at Ozark Raceway Park, 8529 State Hwy U, Rogersville, MO, at 3 PM on Saturday, weather permitting. In case of inclement weather, the visitation will be held at Missouri Mike's BBQ at 2833 W. Chestnut Expressway, Springfield, MO.
To plant Memorial Trees in memory of Shane McClelland, click here.